OLLI Book Arts: Letterpress and Winterfold Book, Part I
Posted on November 8, 2017 by Michele in Relief Printmaking, Sewn Spine

An eager group of would-be typographers met at Just My Type Letterpress Paperie in Old Town, Eureka. The workshop is a collaboration with artist and printmaker, Lynn Jones, and book artist, Michele Olsen.

Day 1 of the course covered linoleum block cutting, typesetting, and printing. The resulting book will be assembled on Day 2. Lynn's studio workshop is in a beautifully restored Victorian building in Old Town, Eureka. We were blessed with sunlight streaming through the ceiling height windows making it easy to see what we were doing! The book will be a collaborative book that is a combination Exquisite Corpse and Winterfold Book formed from a single sheet of 8.5″ x 11″ printed paper.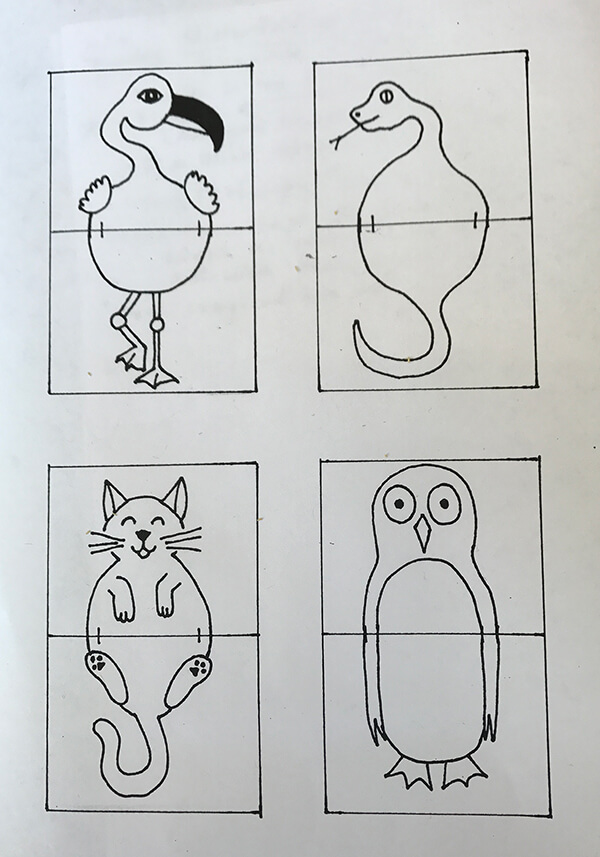 Lynn designed these pages. Each of the eight students took a top or bottom to cut as they chose.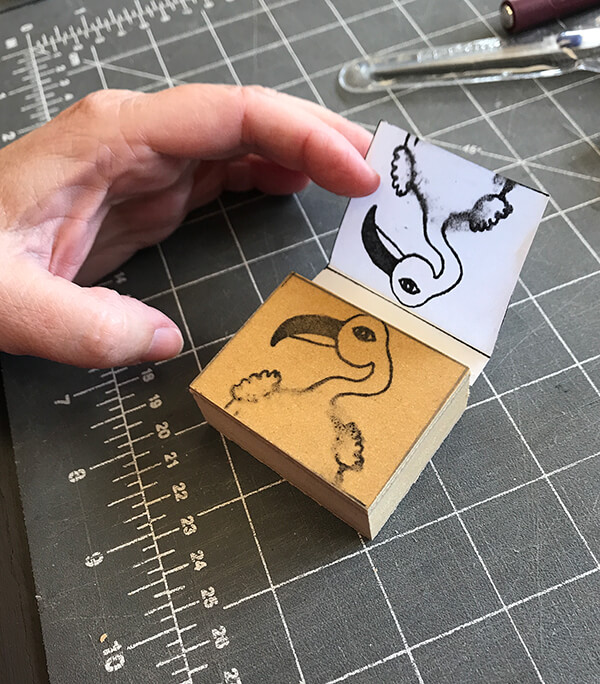 The original image was on copy paper (photocopy or laser) and after taping it to the block carbon side down, the image was transferred to the block using a blender pen. It was then redrawn on the block using a fine line Sharpie.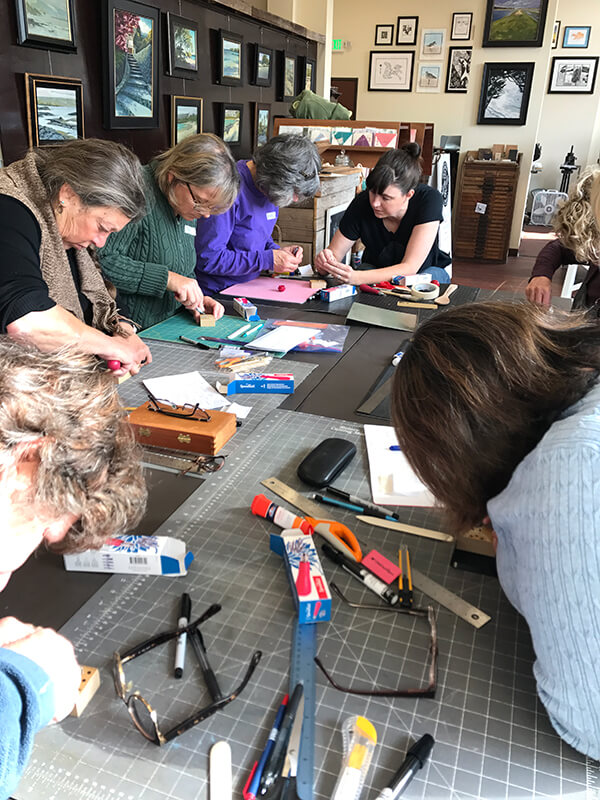 After instruction in the use of the Speedball linoleum tool were were off and carving.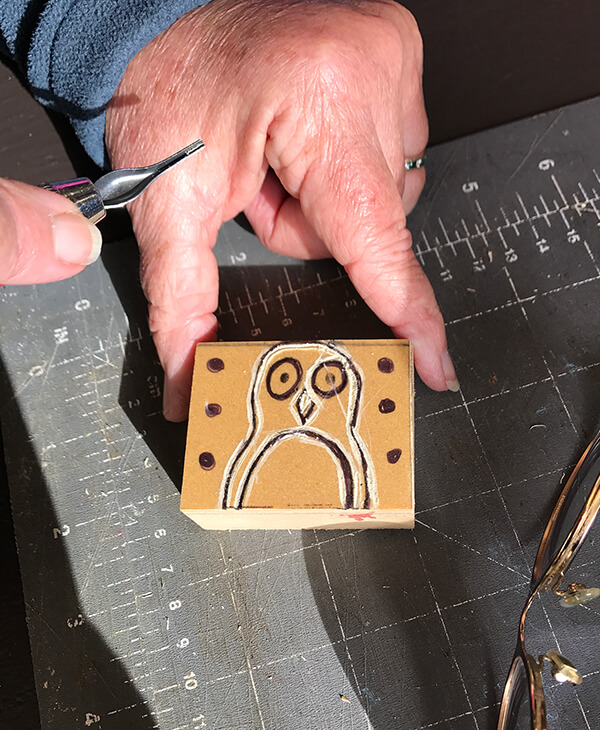 We started with the small gouge and cut around the outlines.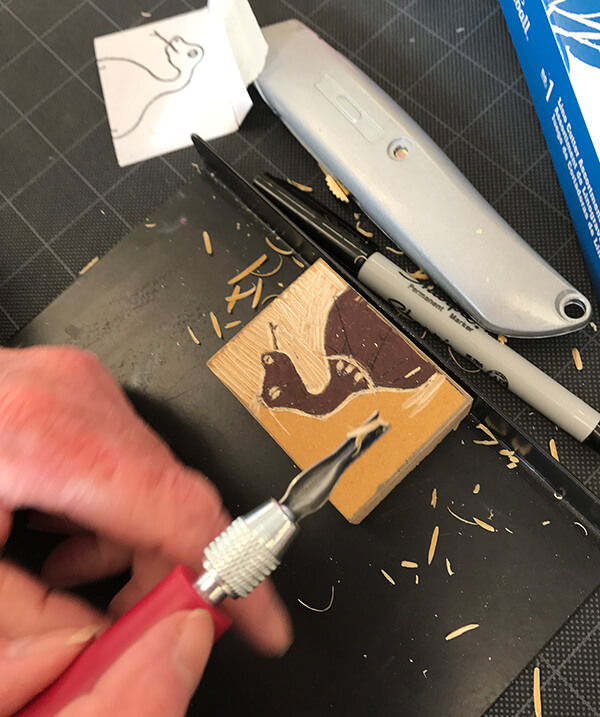 Larger areas were removed using a large gouge.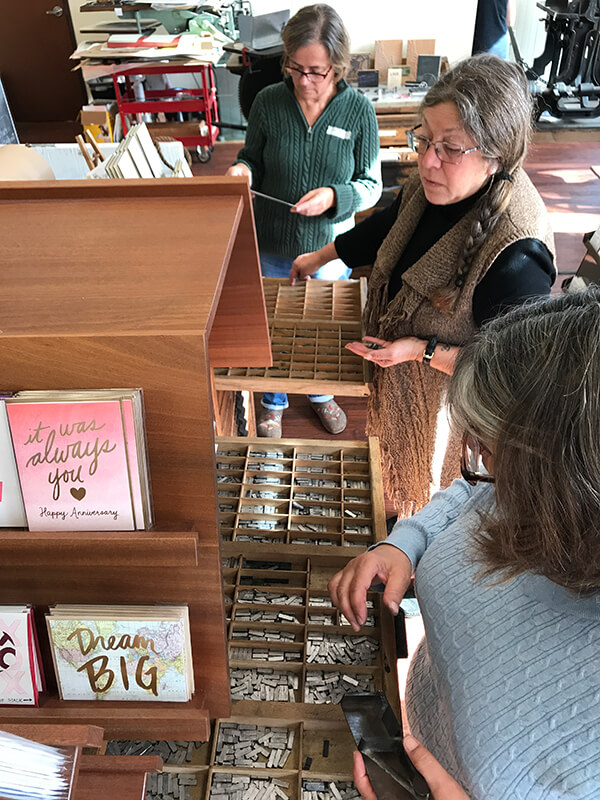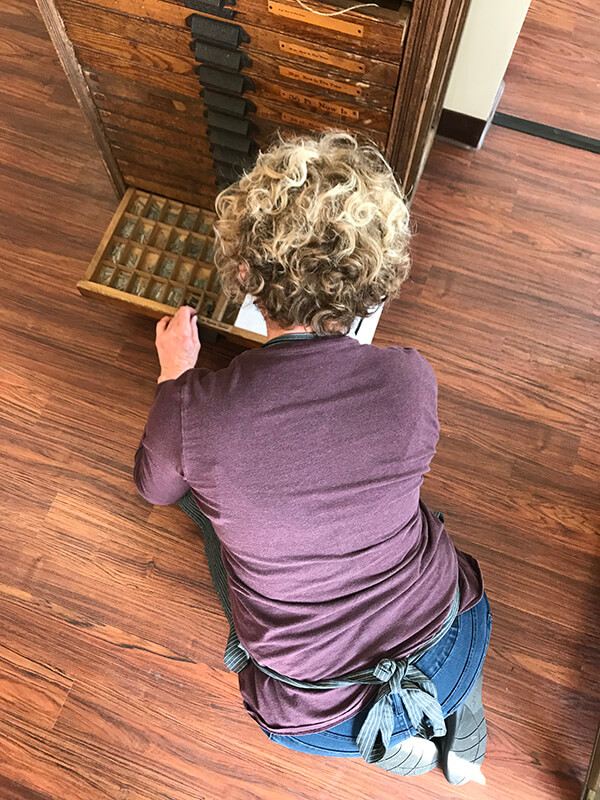 Lynn has drawers and drawers of type. Most of us have never set type – an older art form and very different than choosing the font from a drop down menu in a word processor.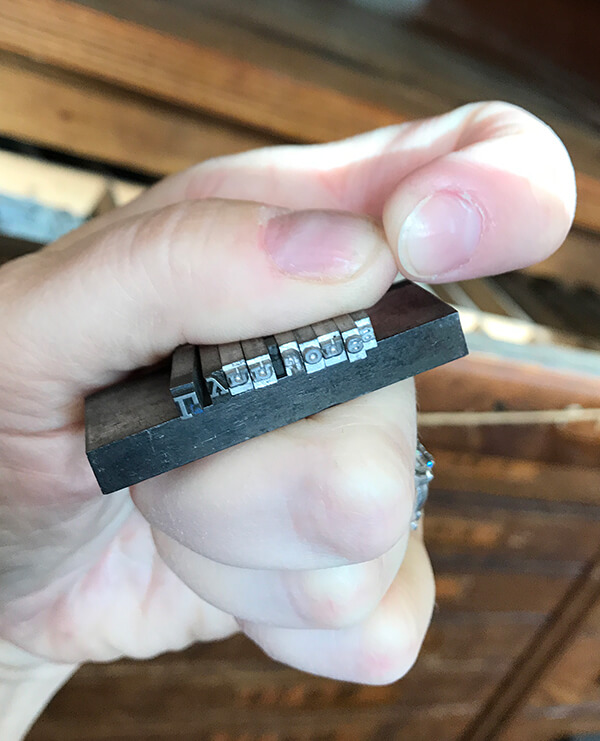 We had to pick out our names and set them – upside down and backwards using 12 point type of our choosing. The mathematician in me sees this as a 180 degree rotation on the horizontal axis. Whose name is this? How many times do you think we dropped these little bits and had to start over?
At last Lynn showed us how she set the type. You'll notice that everything isn't "right" side up because that's the nature of the Winter Fold book.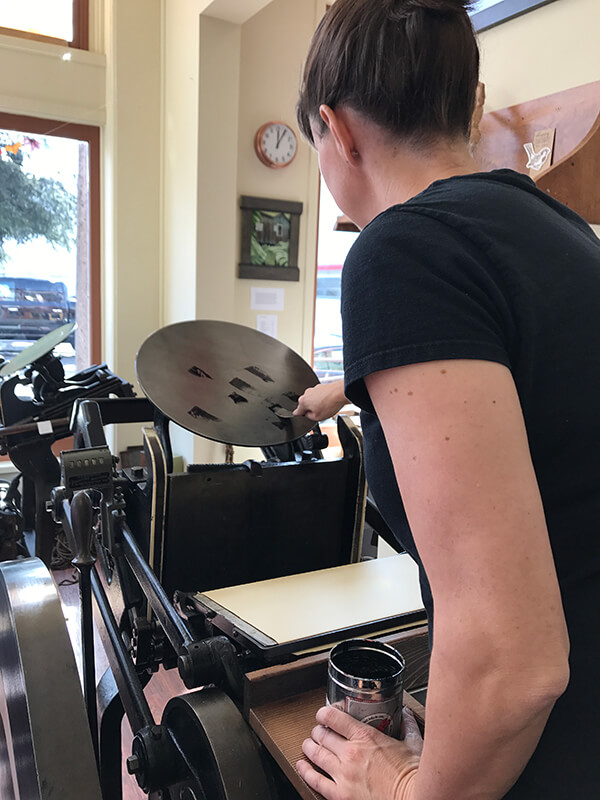 Lynn is inking the press and getting ready to print some samples. Isn't this press just exquisite!
STAY TUNED FOR RESULTS ON DAY 2.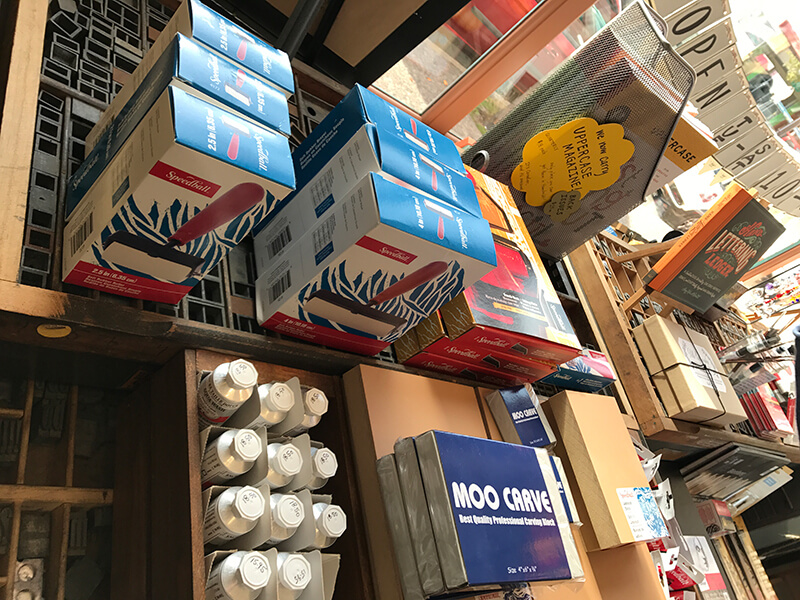 Just My Type is more than a printing business. Co-owners Lynn and Siobhan also carry calligraphy and printmaking supplies as well as art papers. This business is a wonderful addition to our business and art community. Did you know that Eureka is one of the top 10 art cities in the USA? Here's one reason why.