Caterpillars, Sewn Headbands, Coptic!
Posted on December 17, 2015 by Michele in My Books, Sewn Spine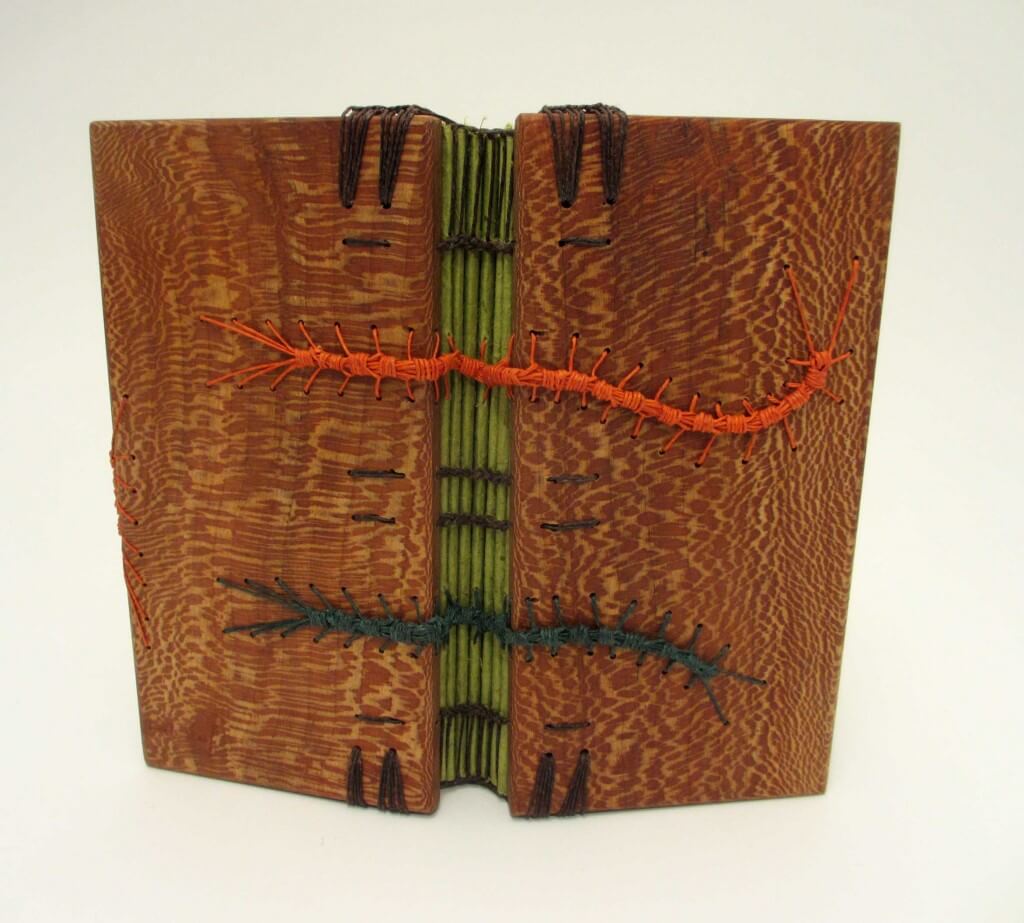 My Fall stay in Nebraska was very productive in terms of reading books (seven!) and making books (four!). Two of my books were created for future OLLI workshops so you will see those at the end of January. The book I enjoyed the most was created from lacewood boards (a gift from my woodworking husband). All of the sewing was done with waxed Irish linen thread. The section wraps were made with handmade papers. The interior pages were made a year ago from rose petals and various leaves. Folios were bundled together with the plant materials in a kind of "sandwich" and boiled for 1.5 hours in a solution of water, vinegar, and alum. All of the holes were drilled with a vintage Dremel rotary tool purchased several years ago at an antique store in Eastern Colorado. Except for the electric drill, I felt like I was working in a medieval bookbinding studio. I really do like older materials and techniques. I suppose I should start looking for a vintage hand drill.