Car Workstation
Posted on September 11, 2014 by Michele in How-To, My Books, Studio

With long travel days and a need to work on a book I've decided to create a lap workstation for the car. I purchased the least colorful lap desk—hard to imagine that the others were brighter—and put together a little kit of threads, needles, prepunched sections and boards that I can store by my feet. The drink holder on the table is perfect for storing needles and scissors. Of course, I cannot be without my iPod. To the right, on the dash, I can store my piping hot coffee.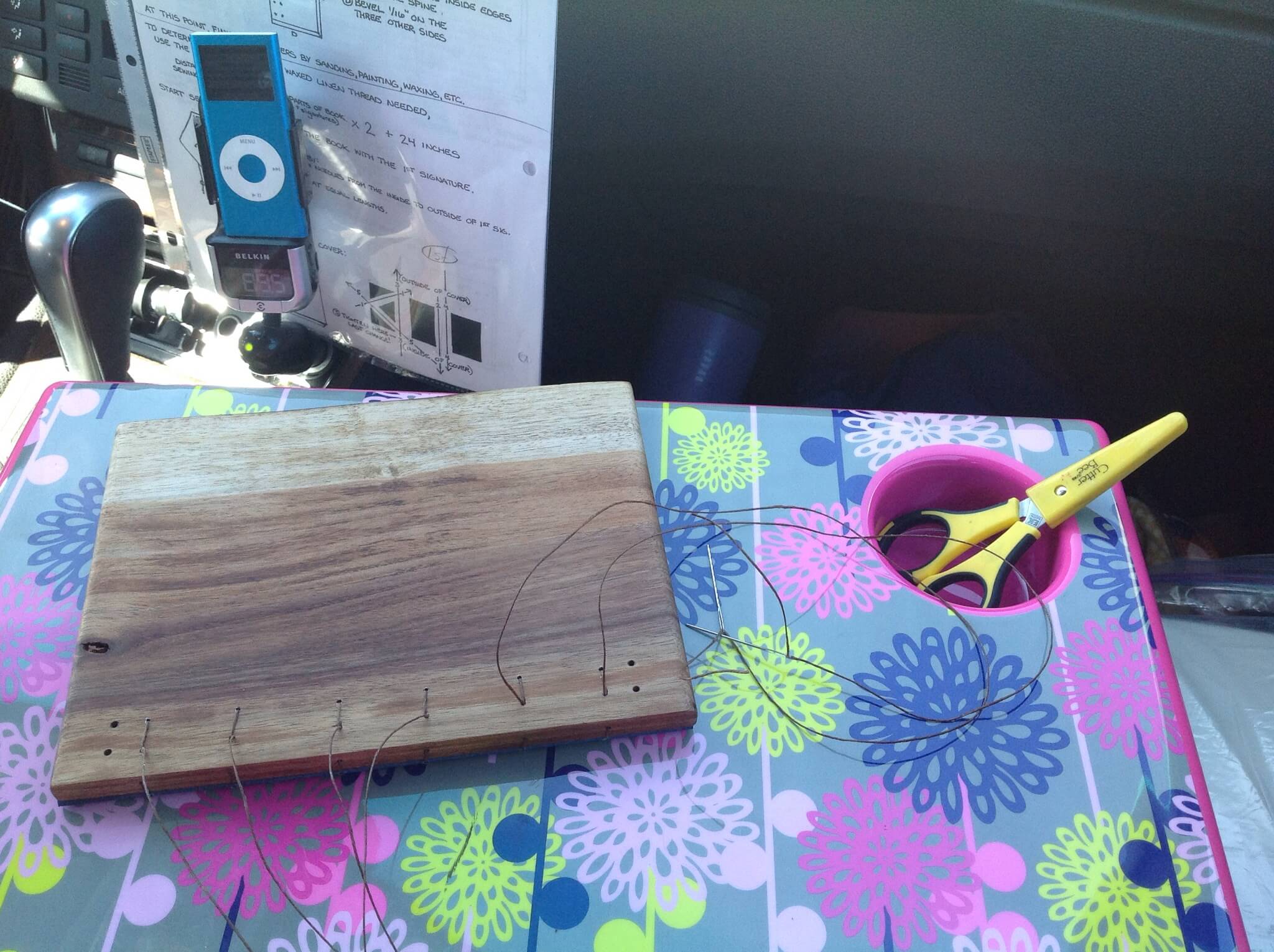 So, how's it working? I've lost one needle between the seats and can sew without stabbing Rollie in the eye while he is driving. I also decided to go with 6-needle sewing against my better judgement—one needle would have been easier to keep track of but the need for longer thread has it's disadvantages. I am sewing a wedding album for a dear friend. I will keep you posted.