Two Spring Classes, Two New Books
Posted on January 22, 2015 by Michele in My Books

I will be teaching two more book arts classes for Osher Life Long Learning Institute this Spring (more on that in a later post). The wonderful people who take these classes are so much fun to "work" with that I'm always looking for new and interesting techniques and book structures that give them some room for artist license. Here is a preview of two very different themes for two very different books that I've been creating as models for the courses. I will post photos of the finished books after the OLLI Open House this Saturday, 1-3pm at HBAC (Humboldt Bay Aquatic Center) in Eureka. Hope to see you there.

The first book has an accordion spine and will feature The Fly.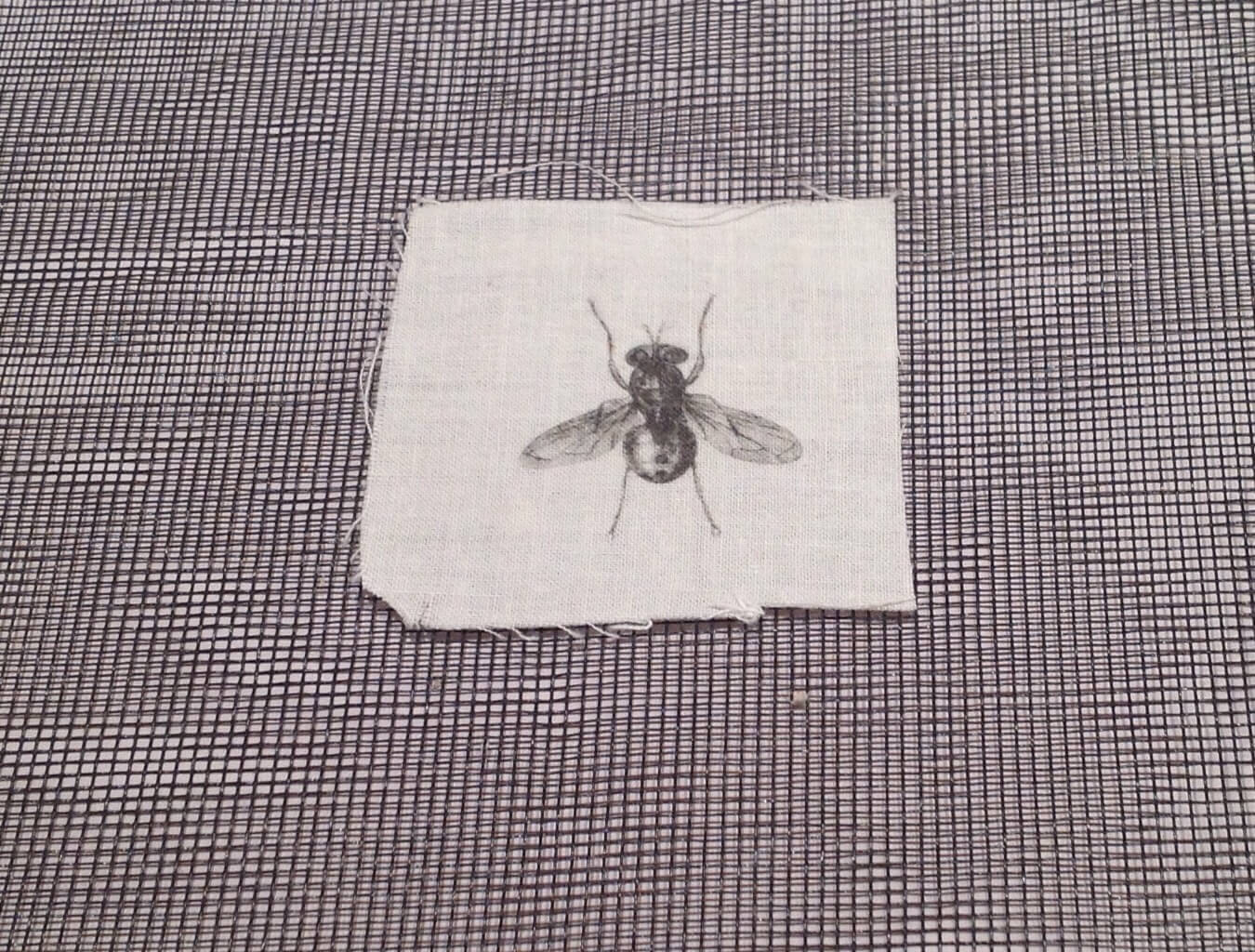 The second book will use a double needle coptic stitch to sew pages and covers. We will be exploring the use of different alphabets. This is a favorite called The Miro Alphabet.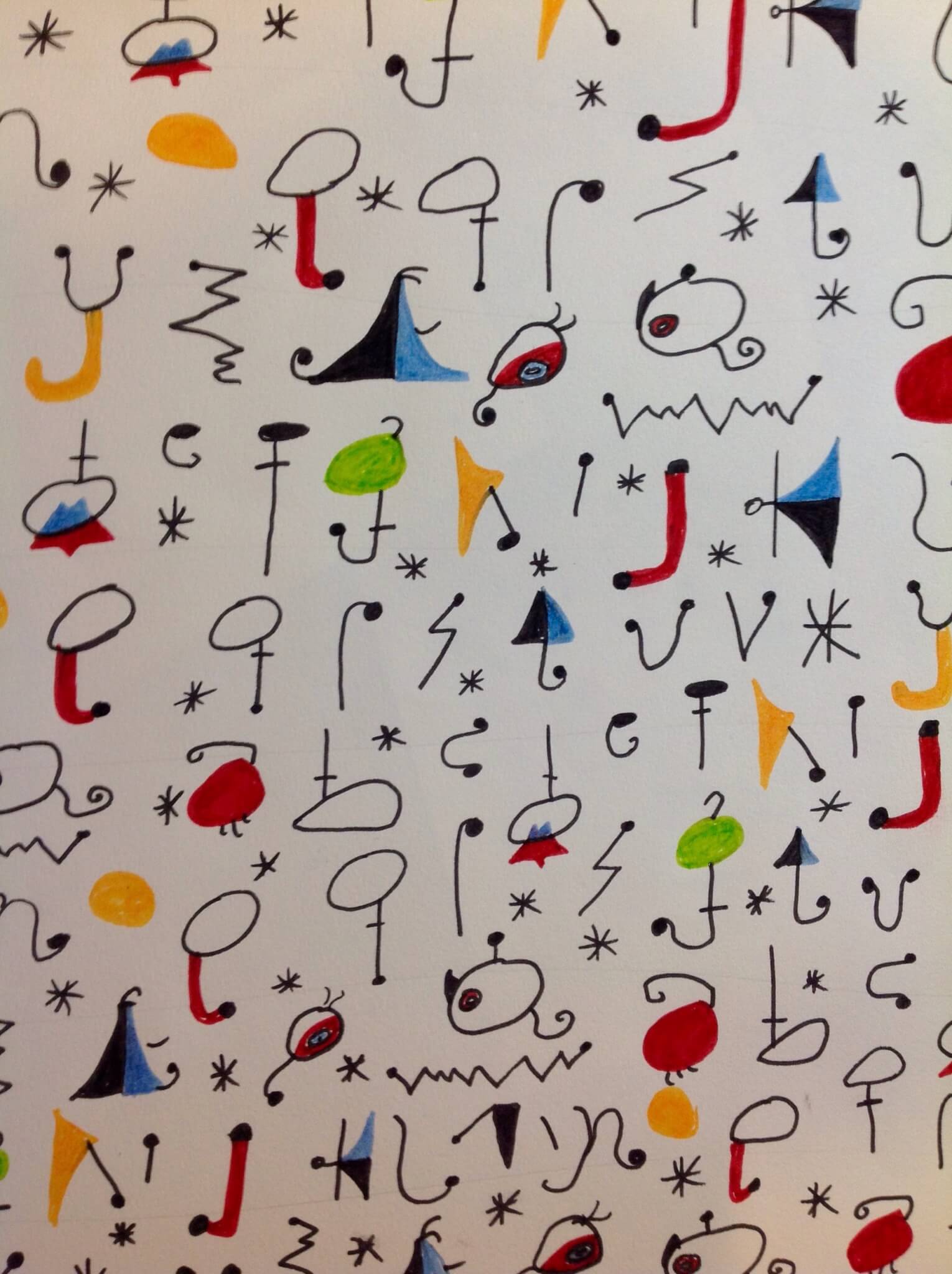 I will post more details and photos of the completed books next week!