Tim Ely Workshop: The Sketchbook
Posted on August 28, 2013 by Michele in Folded, How-To, Mentors

I make it a point to attend Focus on Book Arts (FOBA) in Forest Grove, Oregon. It is offered every other summer and I wouldn't miss it because of the quality of the instruction and instructors, the idyllic setting, the 24-hour bookish ambience, and the chance to spent time with many book arts friends. I've always loved Tim Ely's books because of his artwork—pen & ink, bright colors, scientific imagery, and unusual topics. Tim's workshop took five glorious days and i finished two books that I love and learned a lot in the process. Tim is a wonderful, inspirational teacher who really wants to bring out the best in each of his students. I felt that my artistic process was nurtured and supported in every possible way. You might enjoy some of the books I've read at his recommendation:
The Origins of Knowledge and Imagination by Jacob Bronowski
No More Secondhand Art by Peter London
101 Things to Learn in Art School by Kit White
FreePlay by Stephen Nachmanovitch

The following photos are some of the highlights of those five days.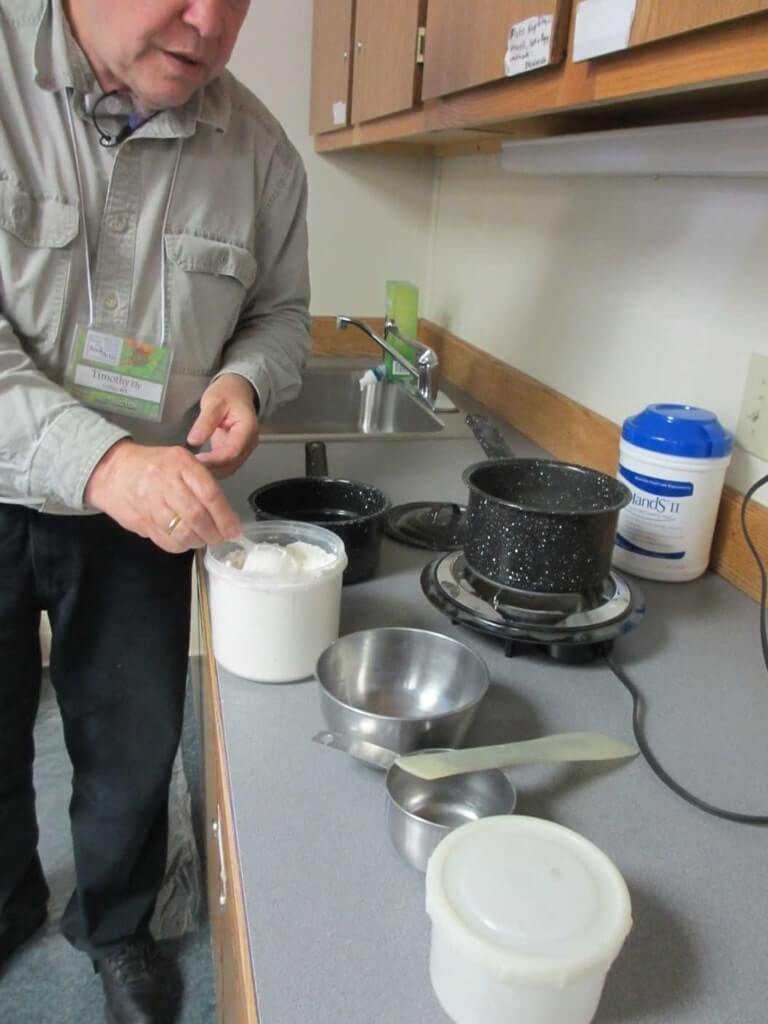 Tim Ely is cooking wheat paste glue. We used it to create bookcloth and to glue endpapers. It also works on leather and wood!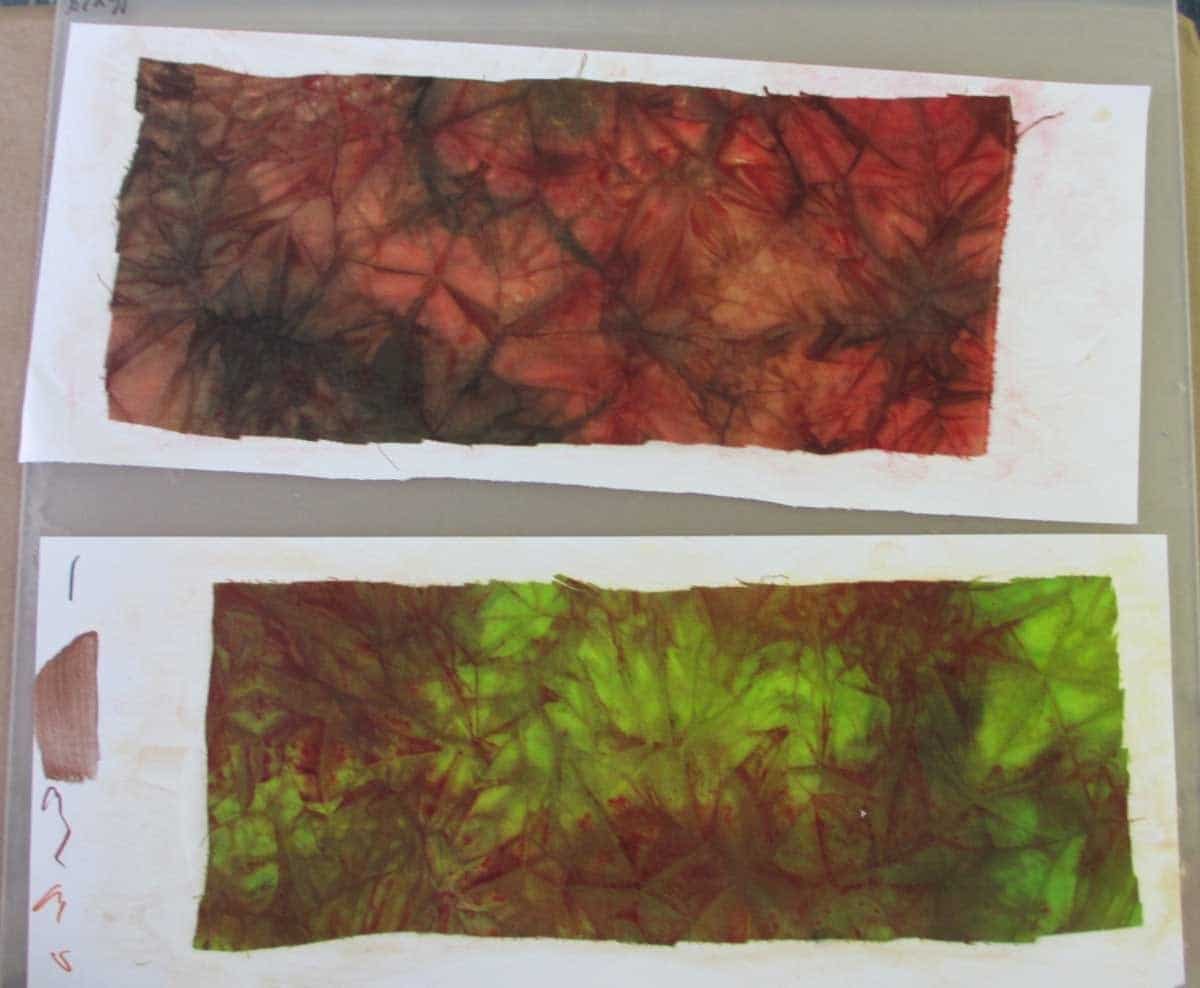 Bookcloth from my hand-dyed fabric.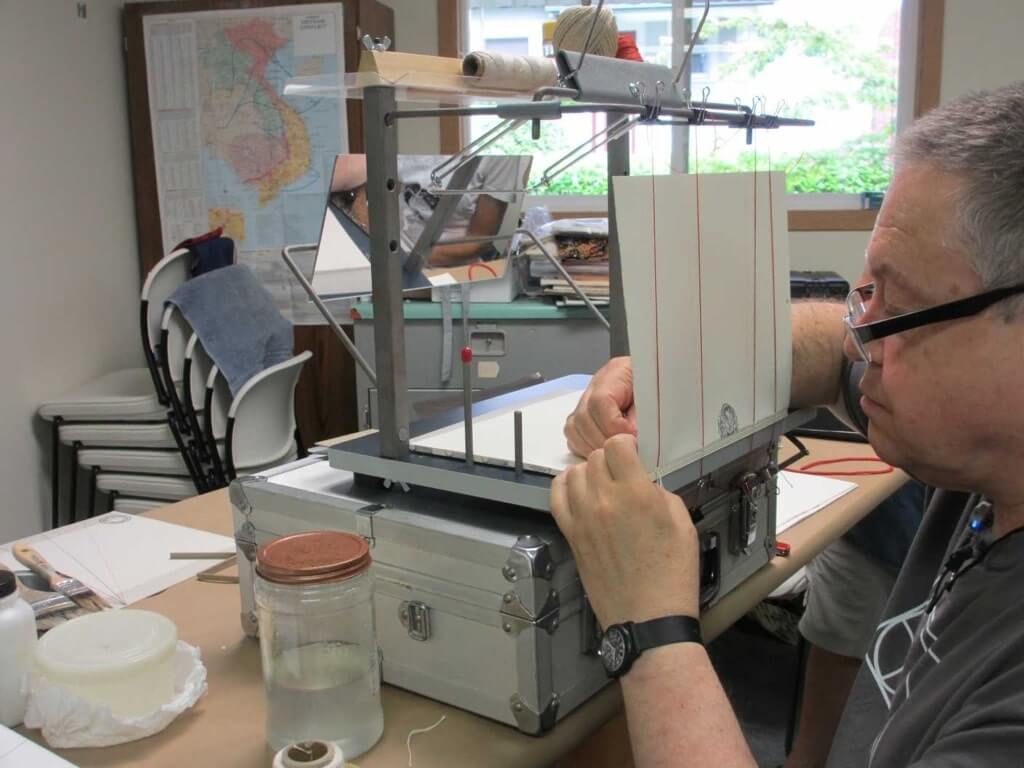 Tim designed this sewing frame.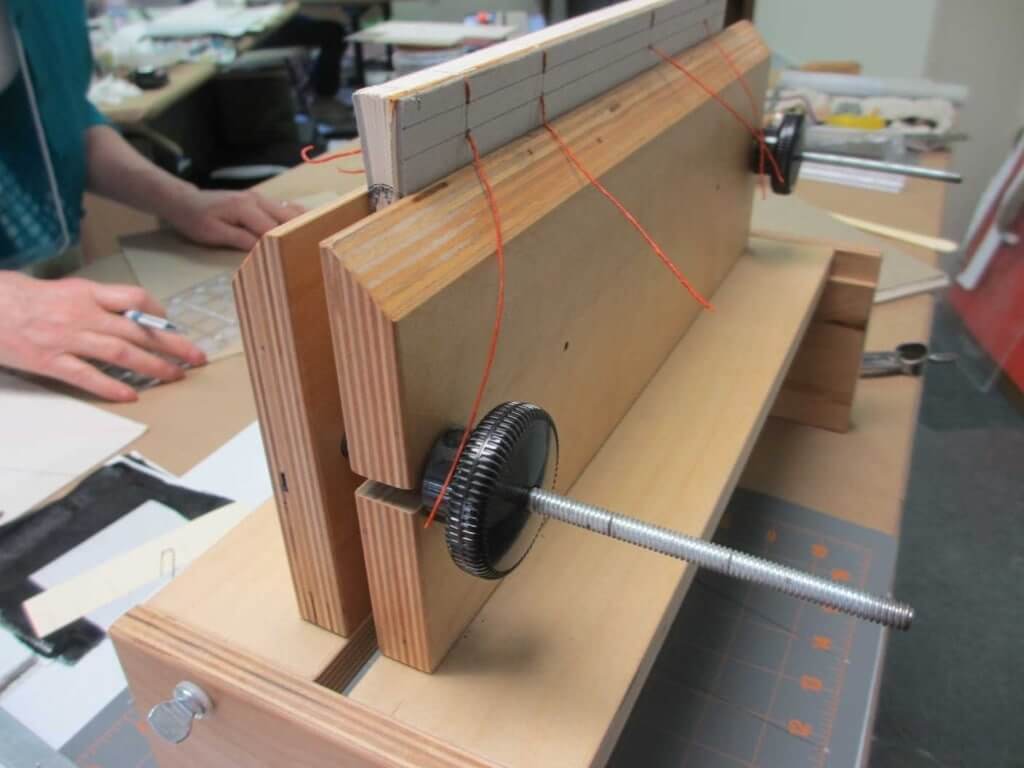 Squaring up—ready to glue.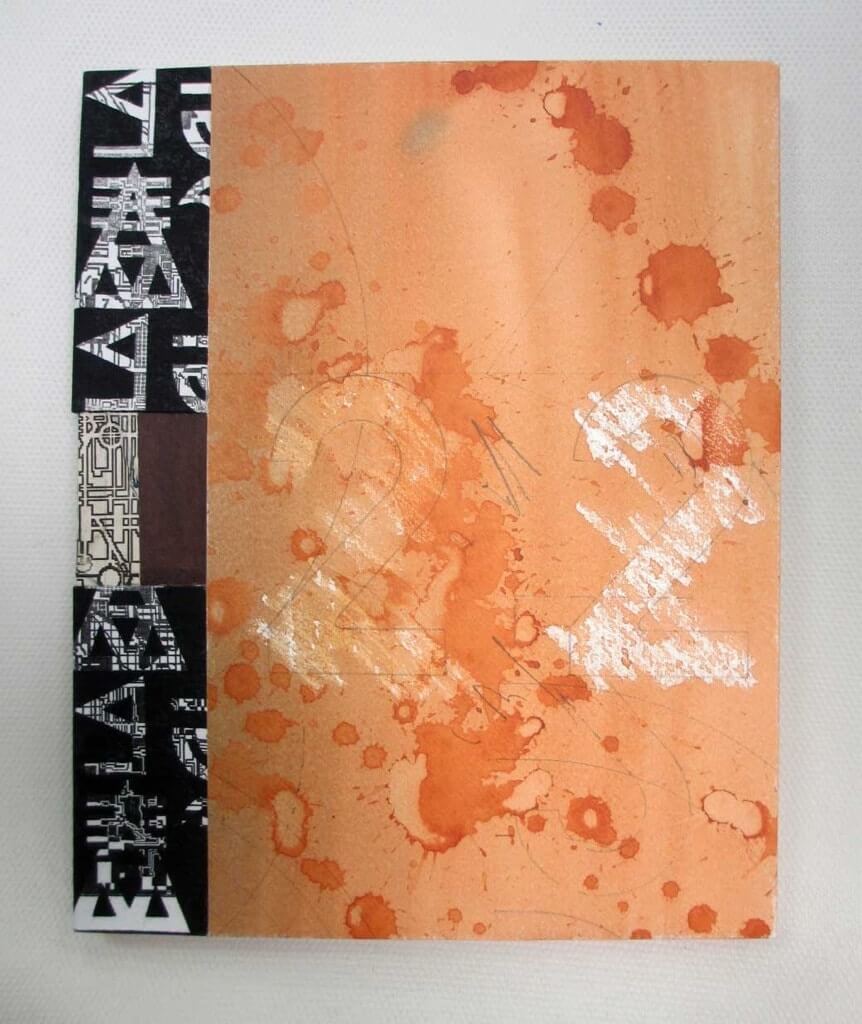 One of my favorite Tim Ely books. He has fabric custom printed with his images.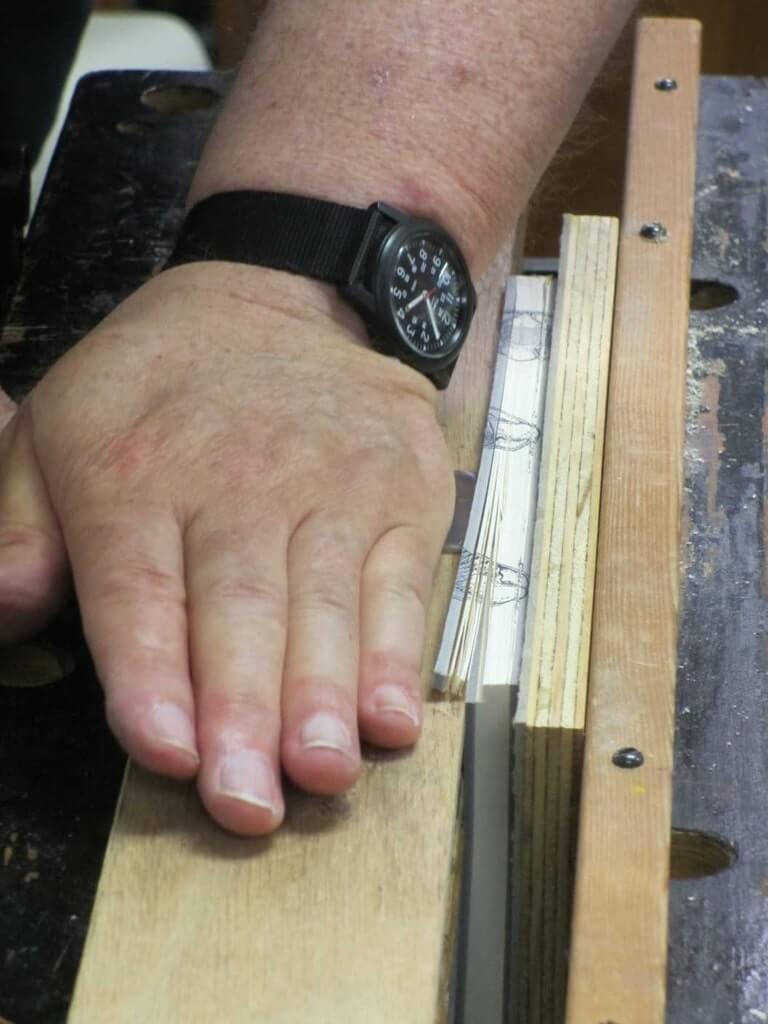 Tim's substitute for a plough. Cutting the edges all the same length.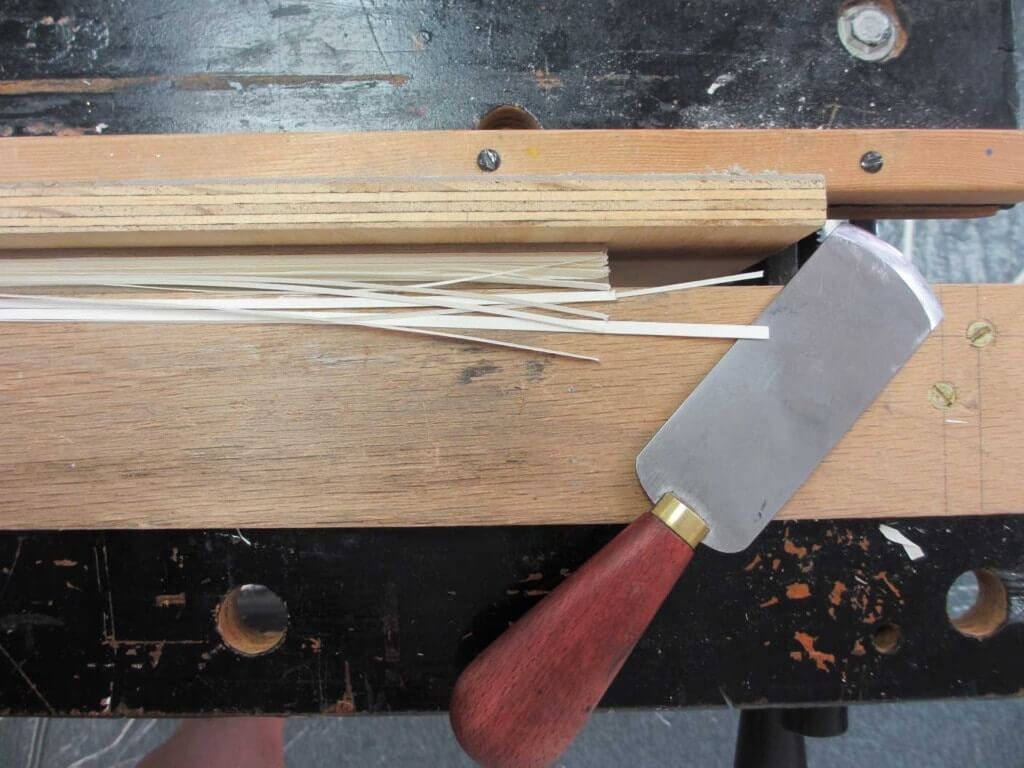 He uses a French paring knife by Jeff Peachey.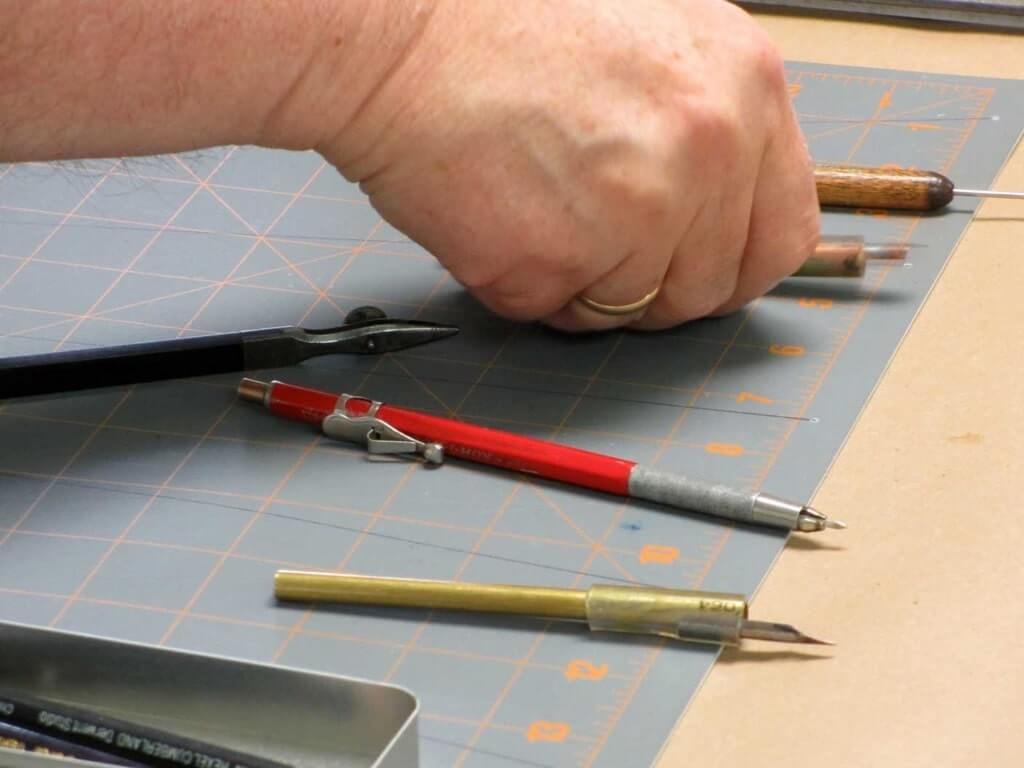 Tim is particular about his pens and nibs. In many cases he manufactures his own handles.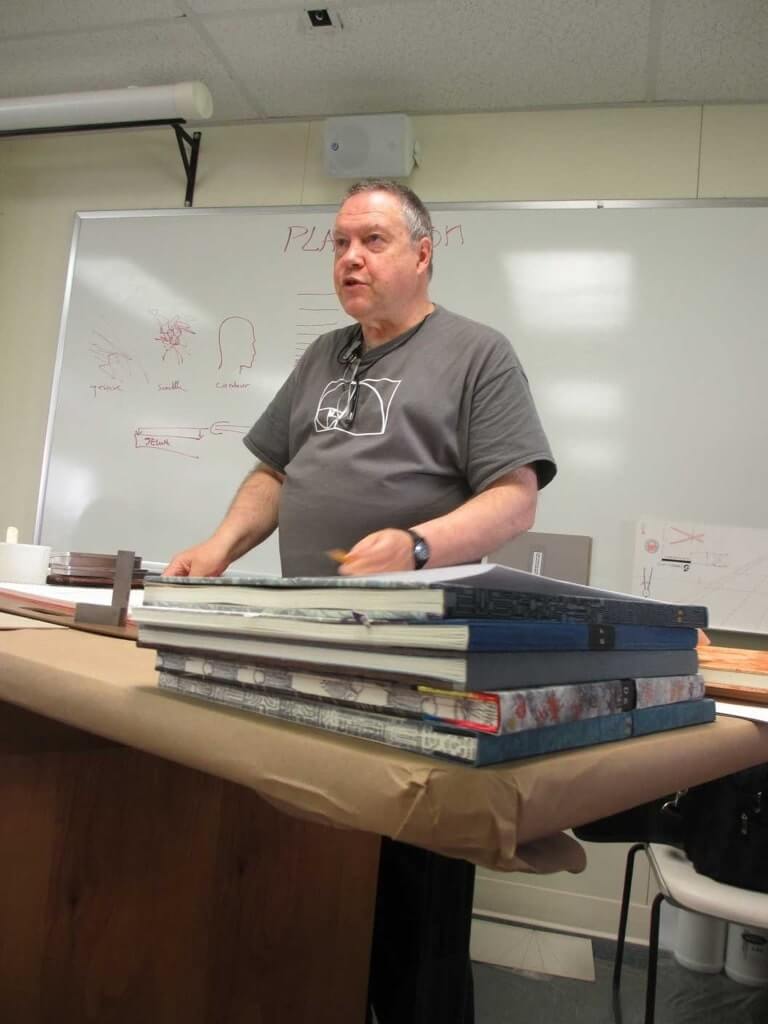 Tim instructing with a stack of his wonderful books.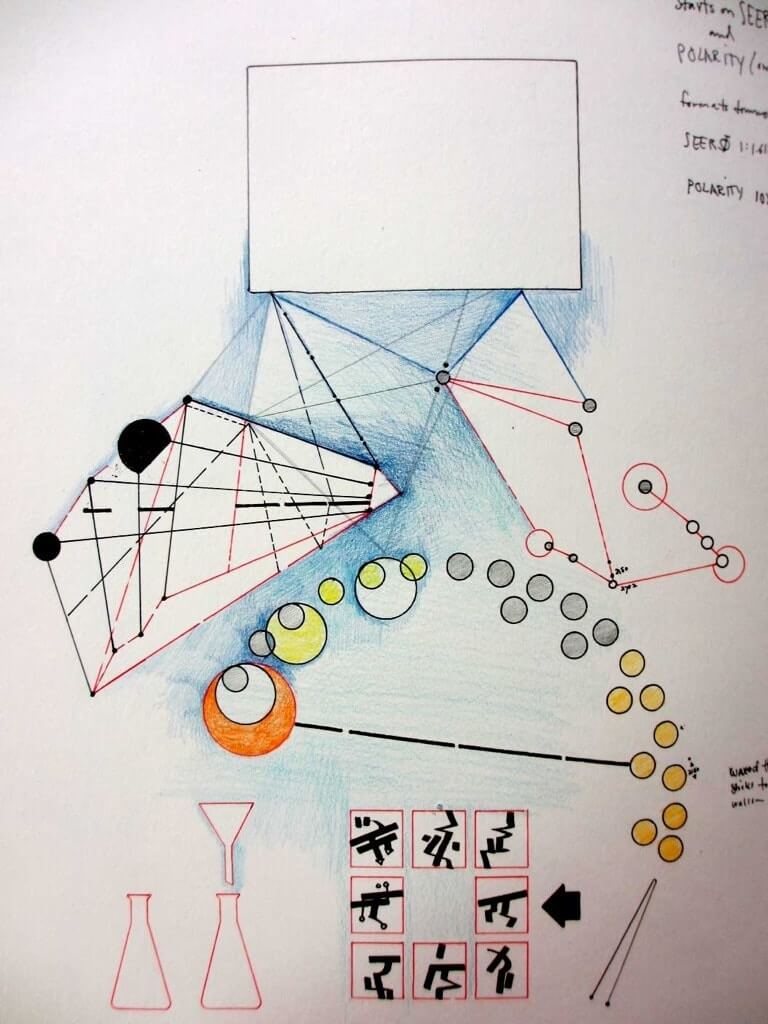 Don't you love his artwork? He uses his handmade books as journals for creative thinking. He makes plans for books knowing that the final book may not look like any of his drawings.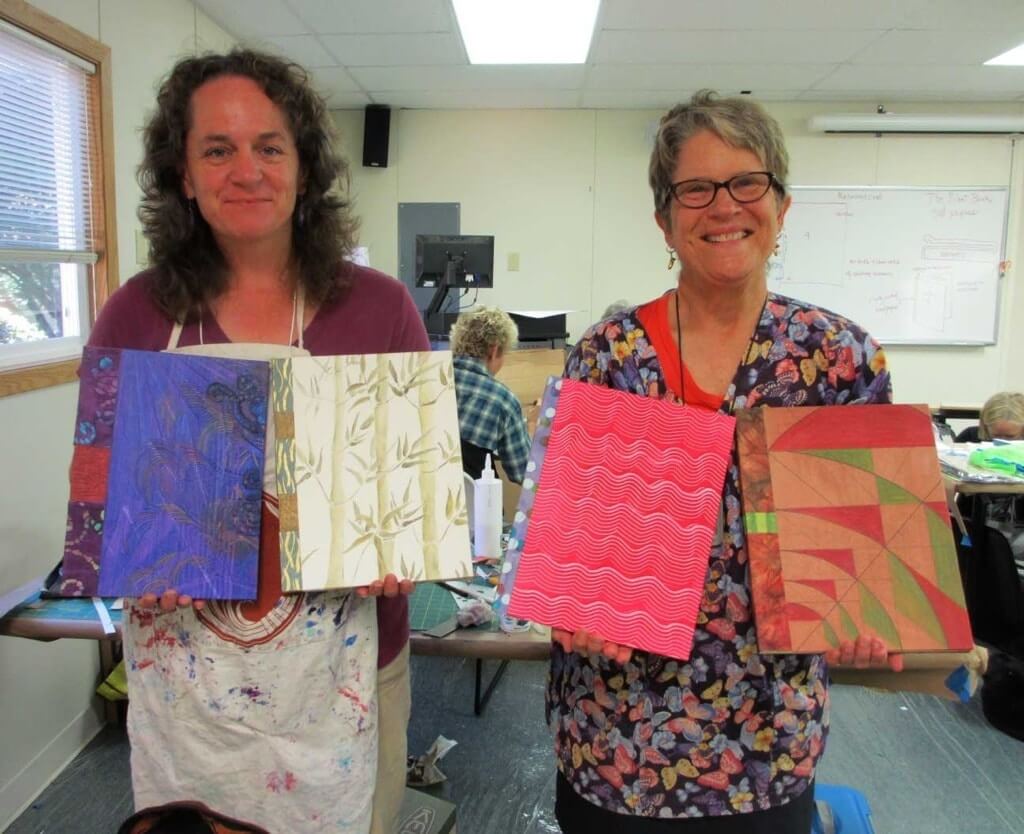 Beth and I with our four books.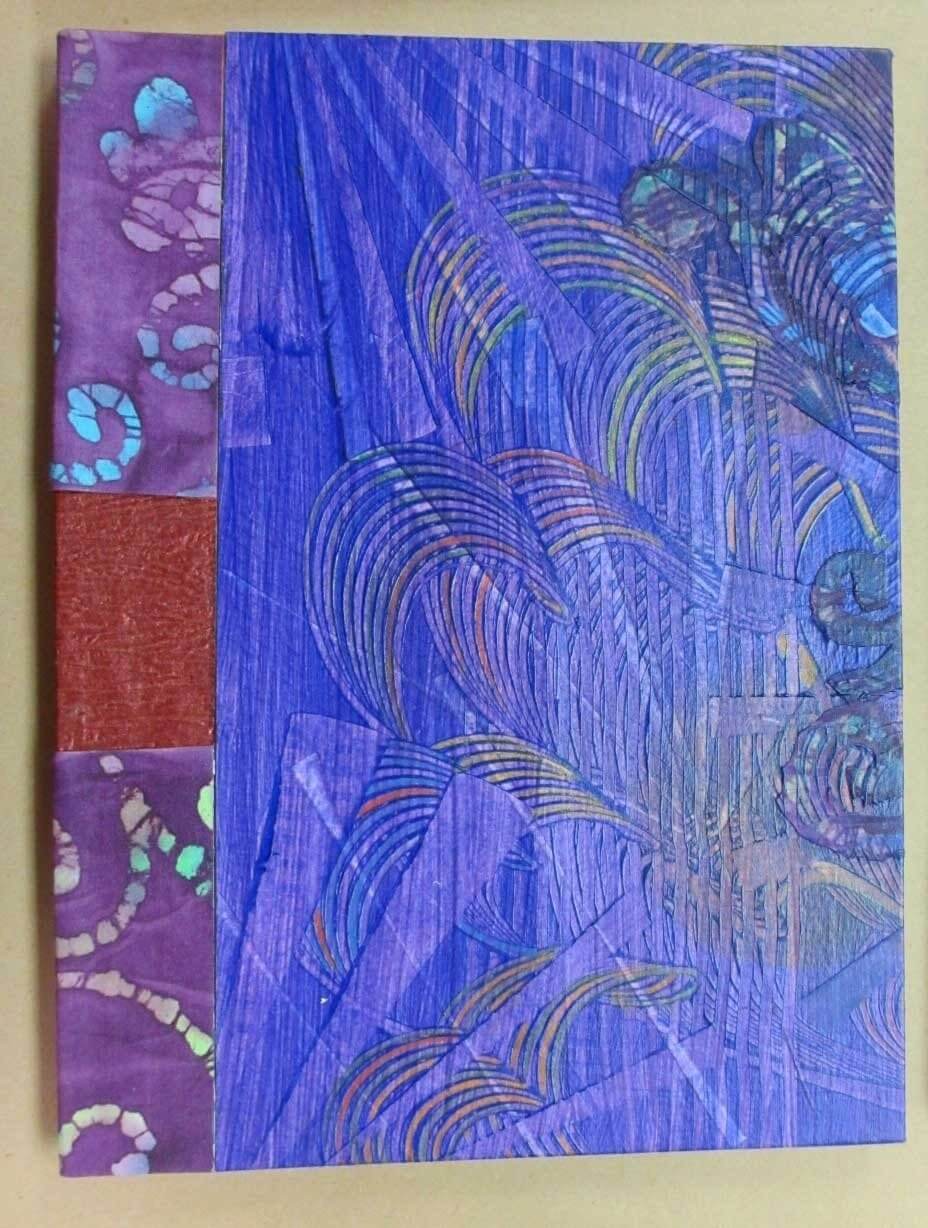 A closeup of Beth's book—love the color.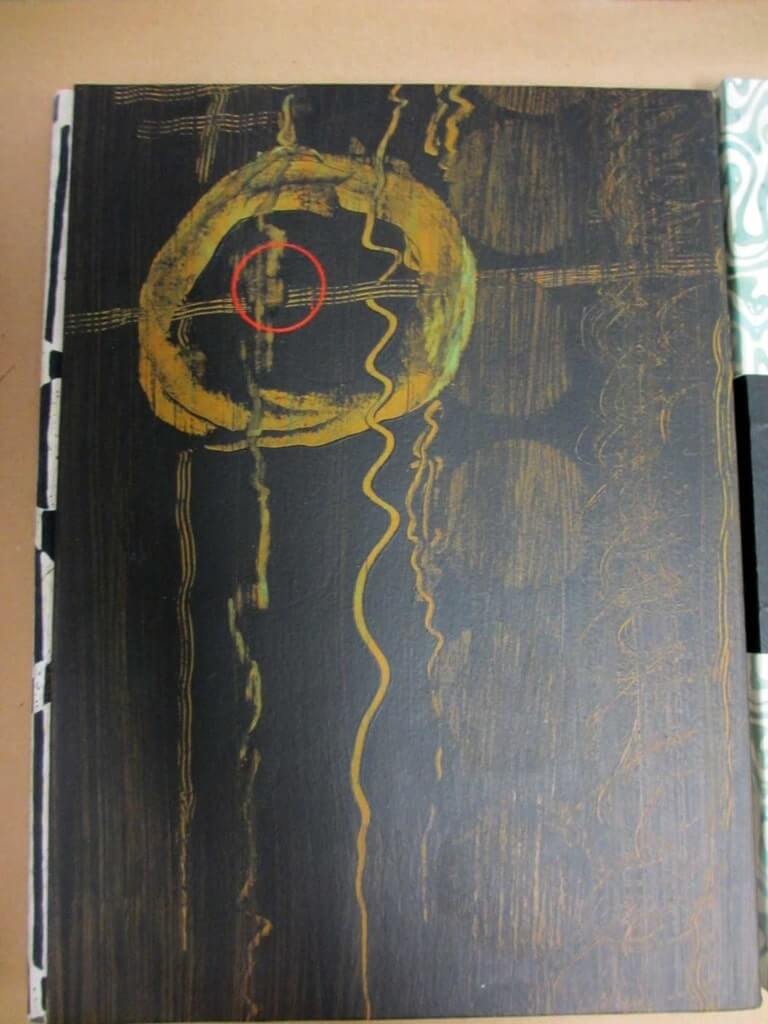 This is such a wonderful cover using paste and handmade tools.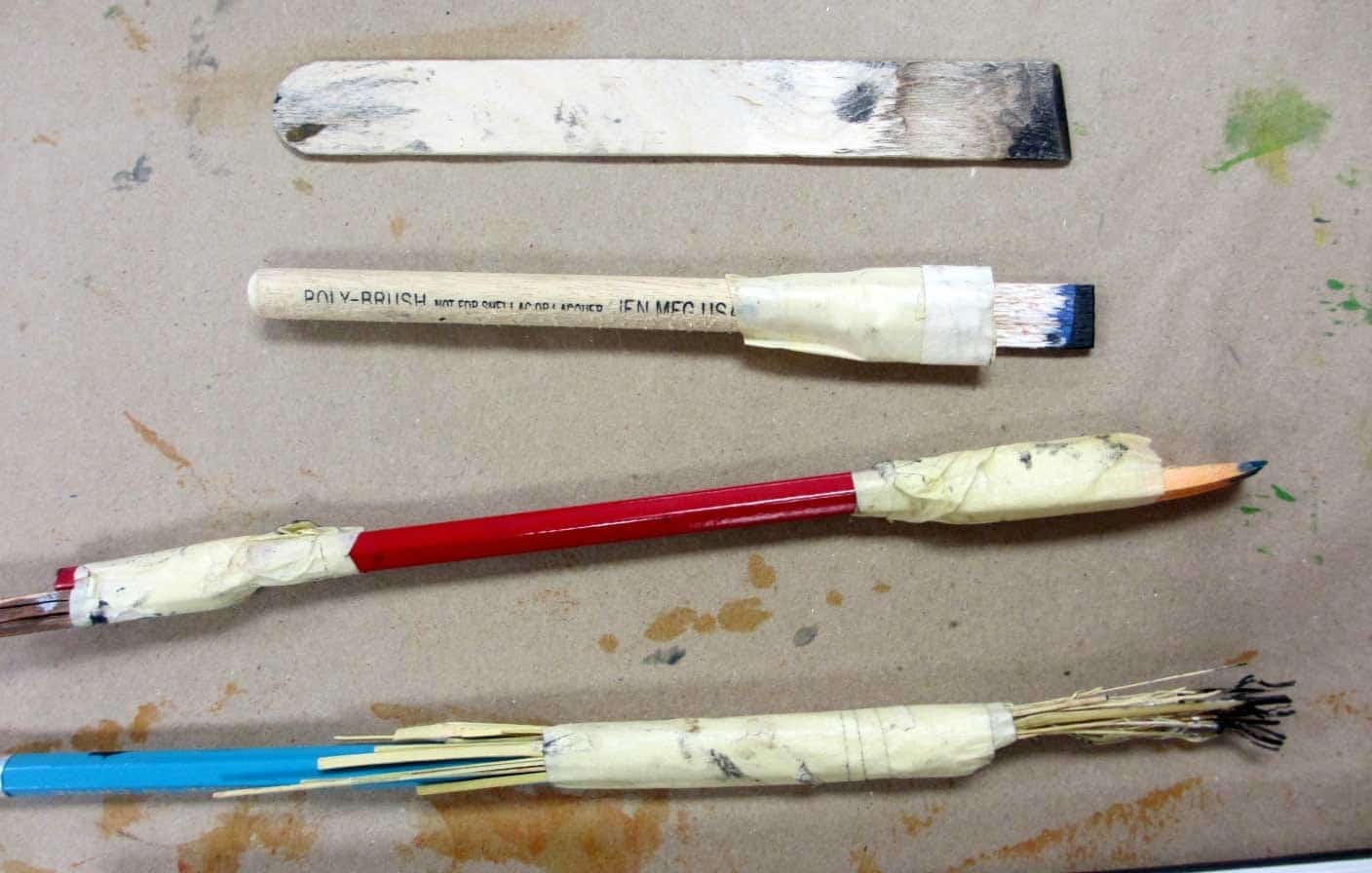 Some of the handmade tools—simple but clever.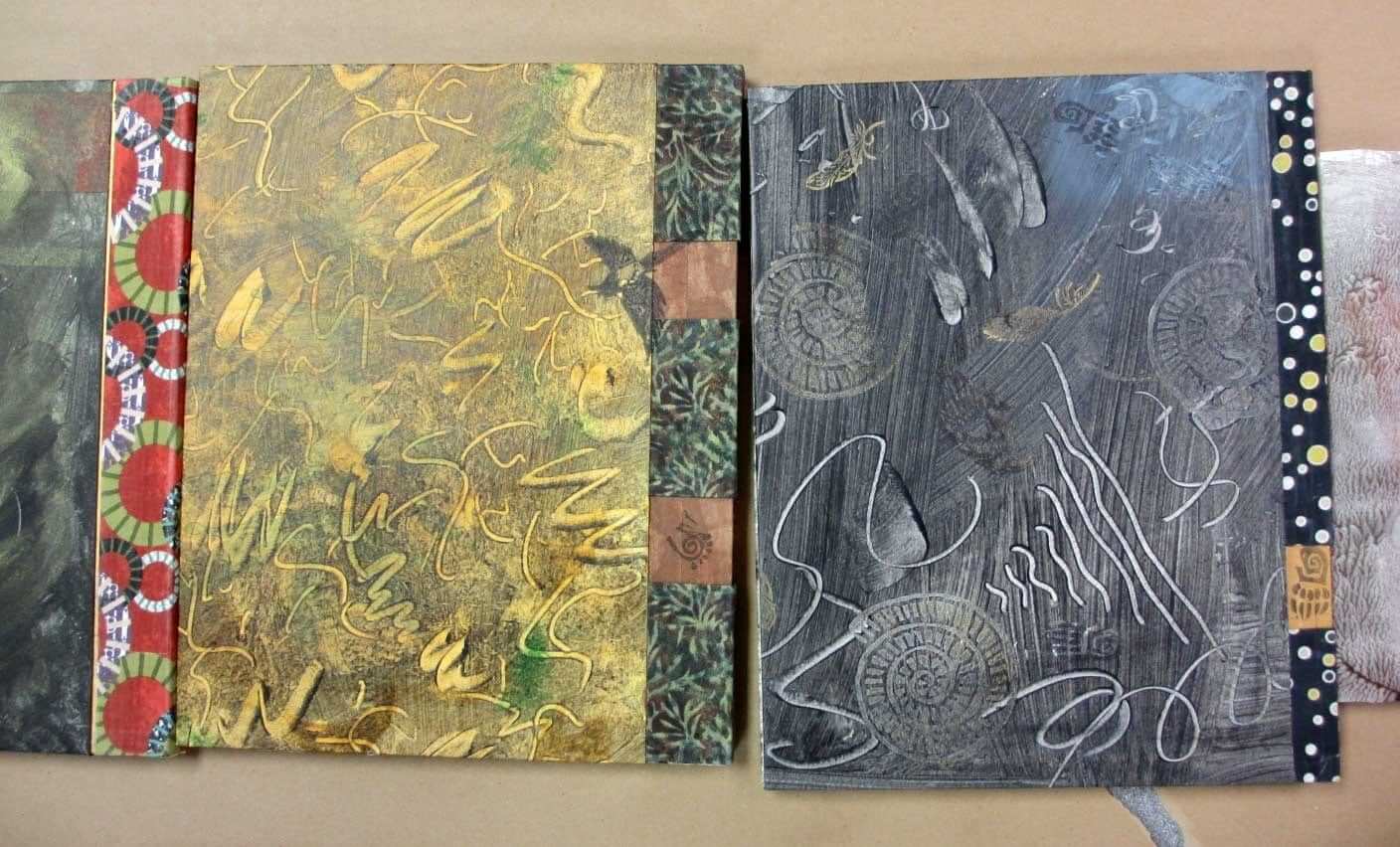 More luscious colors and books.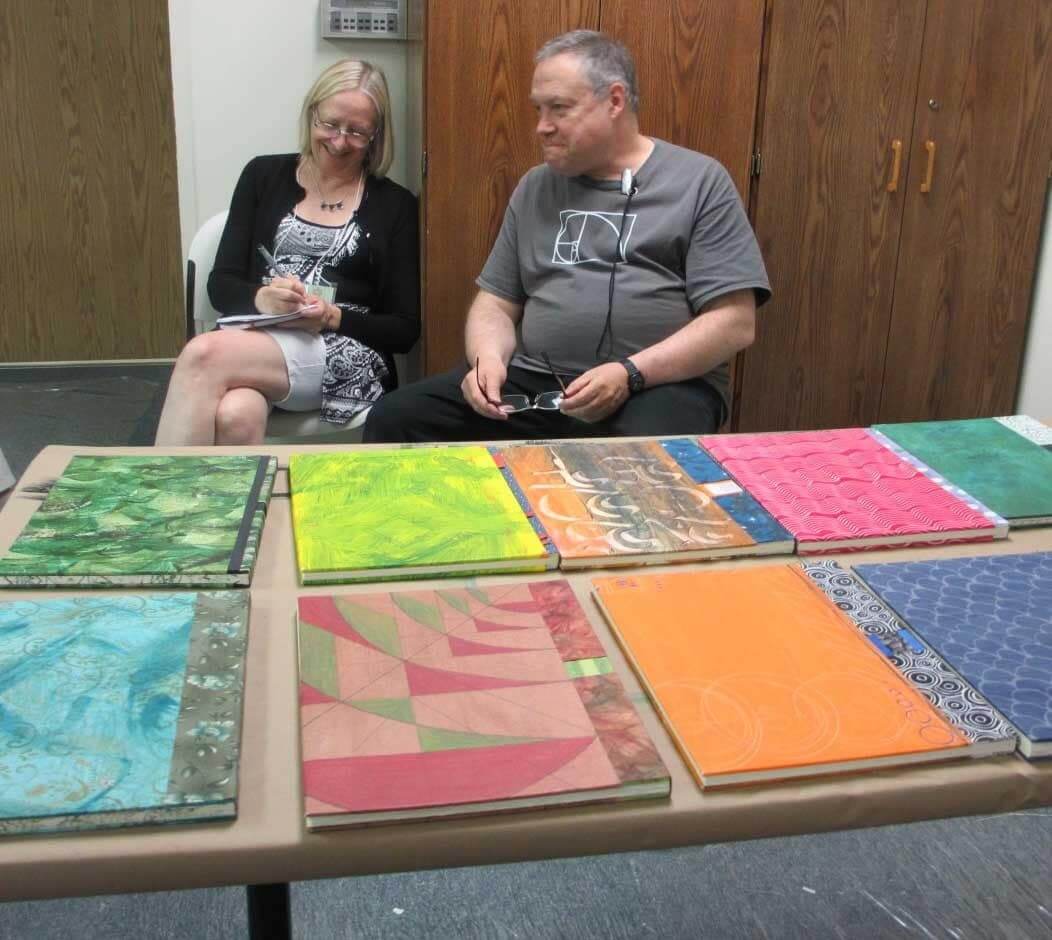 Tim enjoyed talking to all of the participants—he is truly interested in student work.