Terry Tempest Williams Special Edition
Posted on June 9, 2016 by Michele in Folded, My Books

It was my sincere honor to be part of a reception for Terry Tempest Williams, June 6th, 2016, to celebrate the publication of her new book The Hour of Land: A Personal Topography of America's National Parks and the debut of the special limited edition, Canyonlands National Park. I've been a fan of Terry's since reading Refuge: An Unnatural History of Family and Place in the 1990's; I don't know how many copies I've given away but the most recent gift was given in February. Little did Terry know that she was about to receive a handmade book with black walnut covers and Eco dyed endpapers using sagebrush from her beloved Castle Valley, Utah. I was blessed enough to be the book artist who designed and assembled the book. I will devote another post to the creation of this book – a story in itself. For now, enjoy some of the photos from this event and then run to your nearest bookstore and buy a book, any book, by this remarkable woman.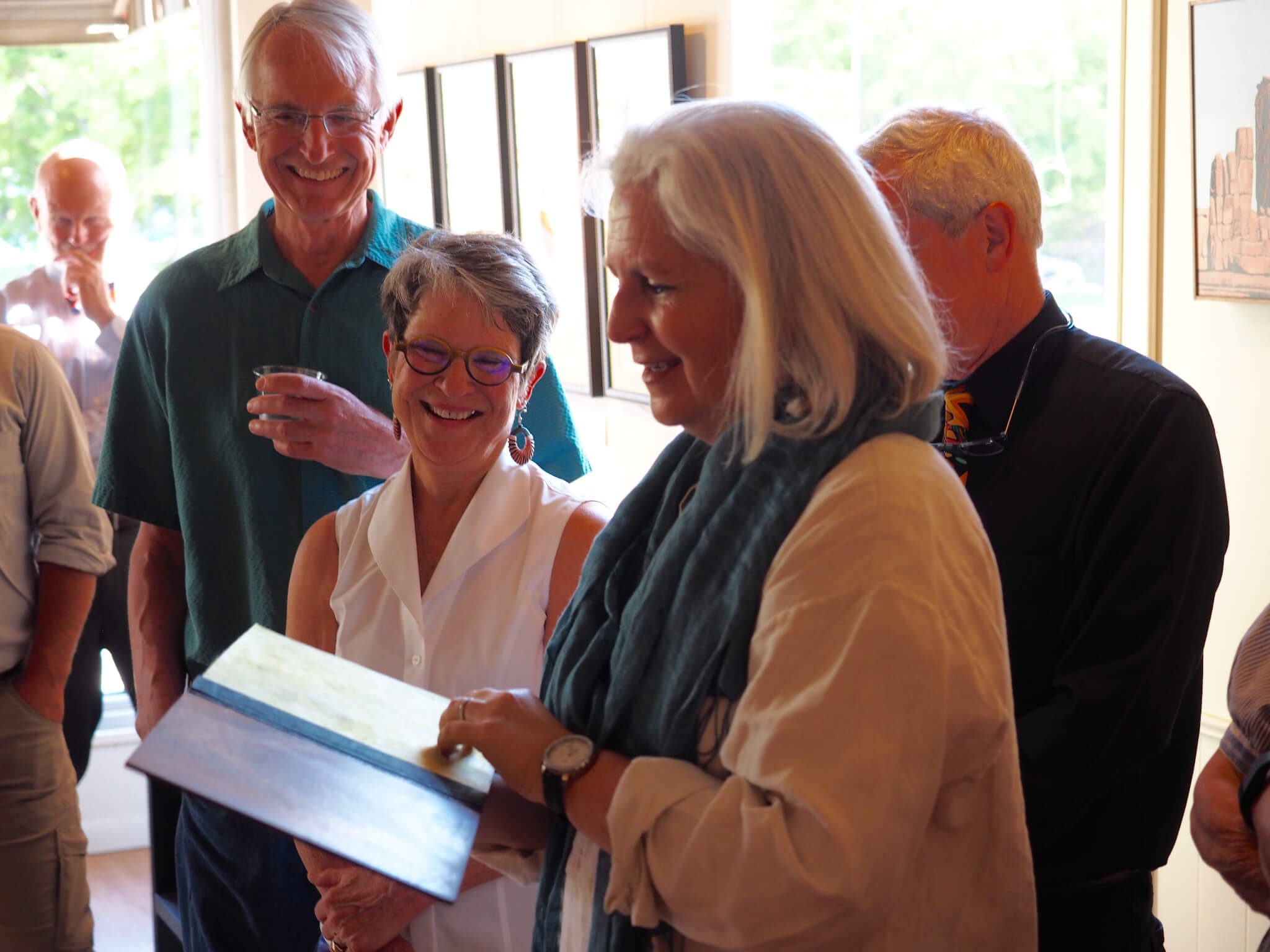 Terry's first look at the handmade book. Bill  Hedden, on the left, provided the black walnut covers. Andy Nettell, on the right, is the owner of Back of Beyond Books, Moab, Utah. Andy organized the reception and readings that evening. He also commissioned the three handmade books. One is for Terry, one Andy's collection, and one for the Yale University Library that holds Terry's papers.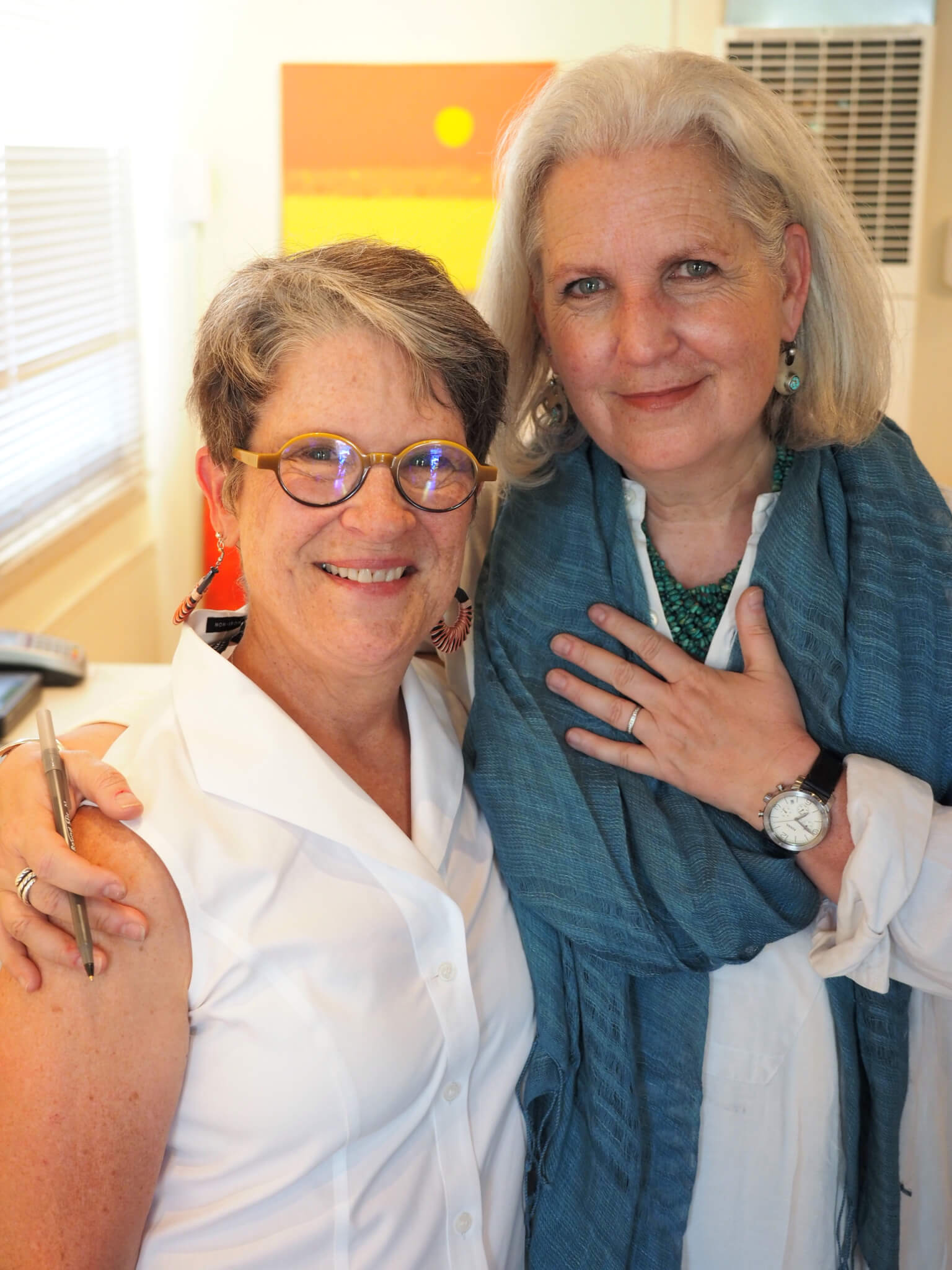 Two true book lovers. One makes books and one writes them.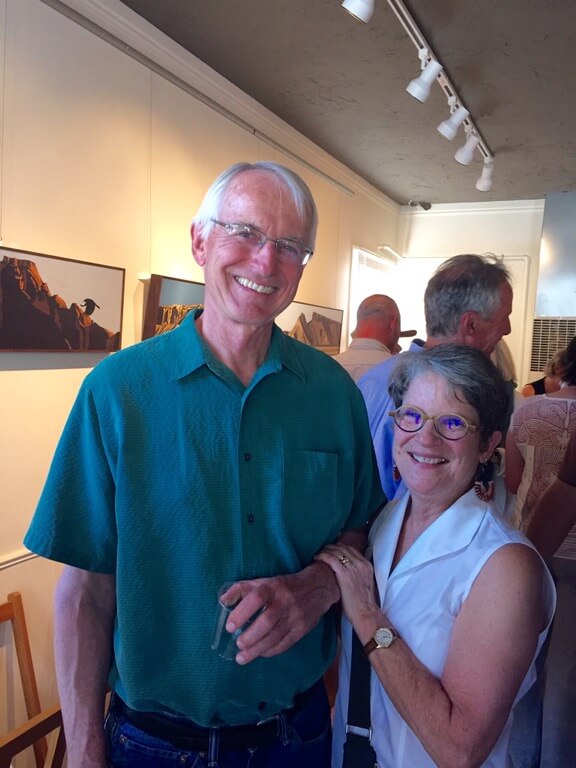 After many email messages over the last months I finally get to meet Bill Hedden who created the beautiful black walnut covers. The story of this wood will be included in the next post. Bill is the executive director of the Grand Canyon Trust.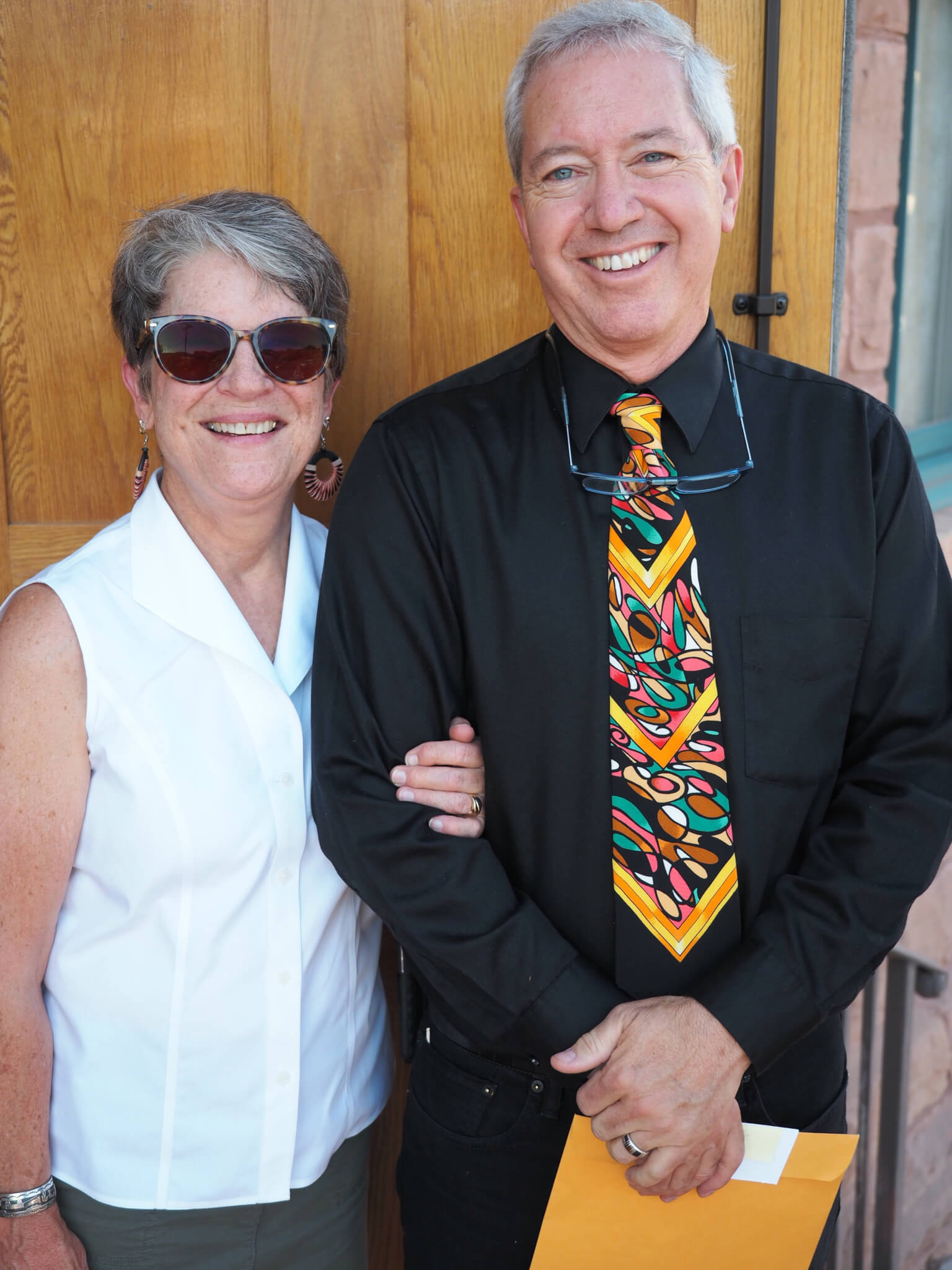 Andy Nettell, owner of the my favorite bookstore in the West, Back of Beyond Books. He is an antiquarian book dealer who specializes in regional and natural history titles of the Colorado Plateau. Want a first edition of Edward Abbey's Monkey Wrench Gang? He's got it.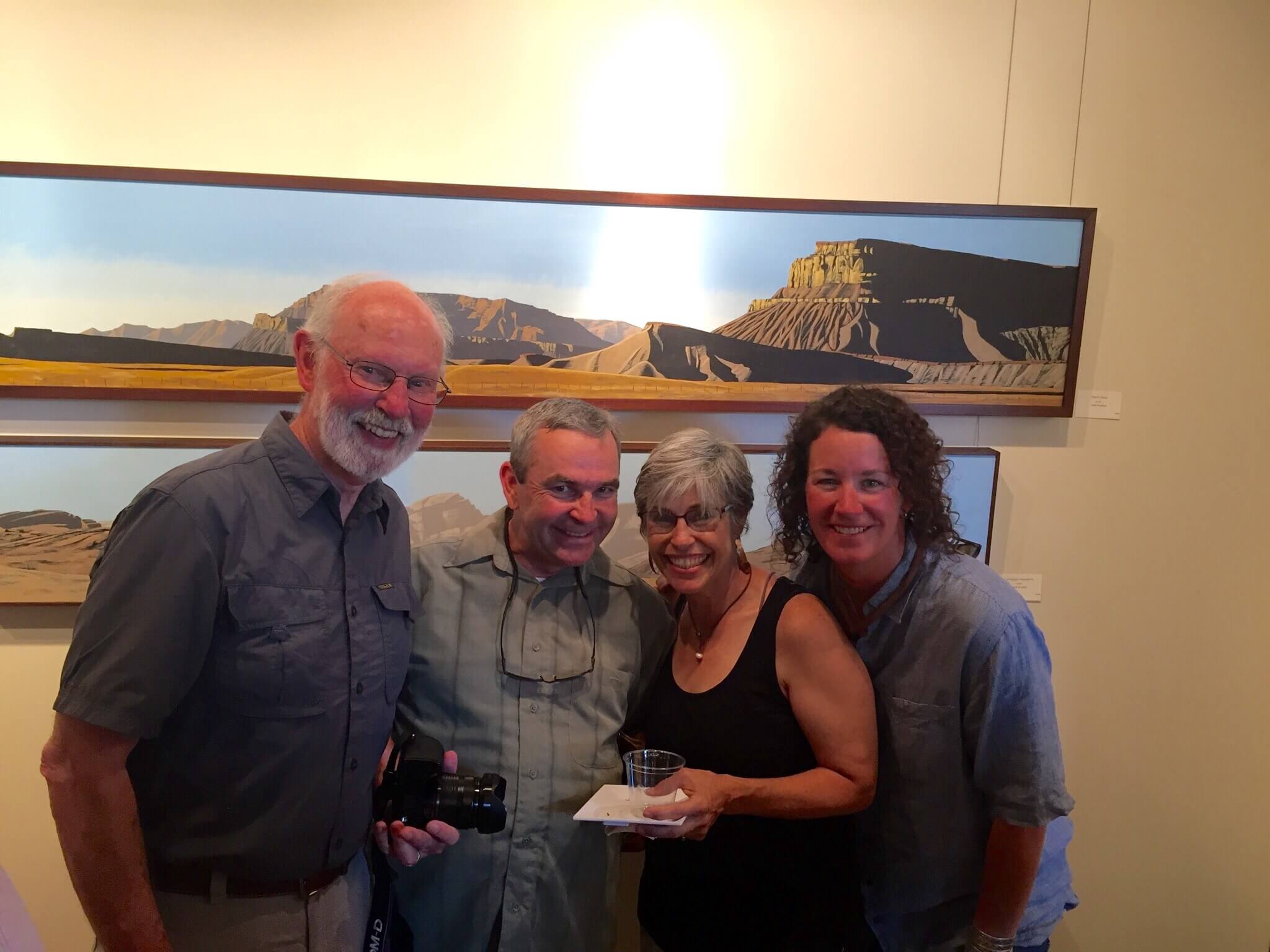 These special people were also at the reception. My husband, Rollie Lamberson, is on the left and he provided the finish for the covers. Our daughter and son-in-law, Laurie and Brian Evans, are in the center; they were the plant collectors for the vegetation I used for dyeing endpapers. Jen Jones is on the right and best friend of Laurie. Jen is a graduate of Humboldt State University!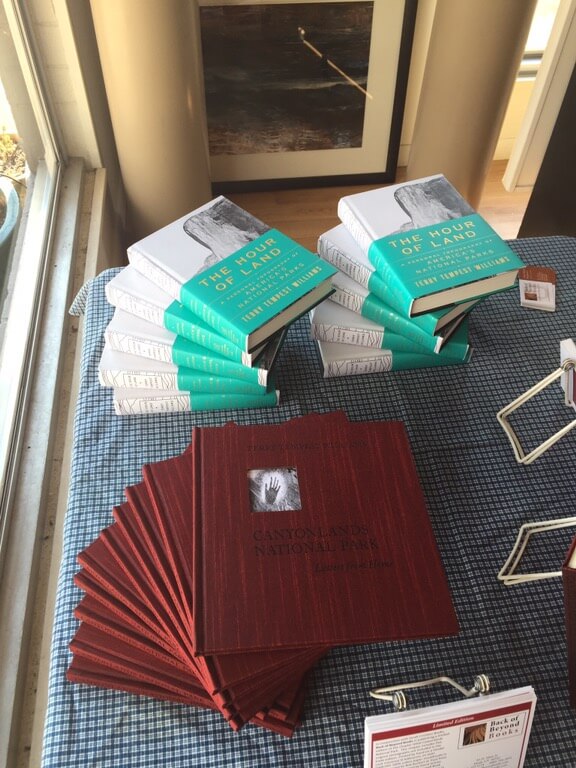 Commissioned book: Bradel binding, black walnut covers, black goatskin spine, Eco dyed papers with black walnut leaves and sagebrush on Japanese Nishinouchi handmade paper.
Next Post: Evolution of a Book