Surprise Encounter
Posted on February 24, 2015 by Michele in Miscellaneous

I received such a wonderful surprise today. We took an out-of-town friend to dinner and he was raving about the wonderful accommodations provided him by Humboldt State University (he is the guest speaker for The Lamberson lecture series in ecology). We walked to the suite just off the Arcata Plaza and were pleased to see he had such a welcoming place for his stay. I realized that the living room, bedroom, kitchen, and bathroom were filled with beautiful artwork by local artists. How great is that? Wait a minute! That looks like one of my books!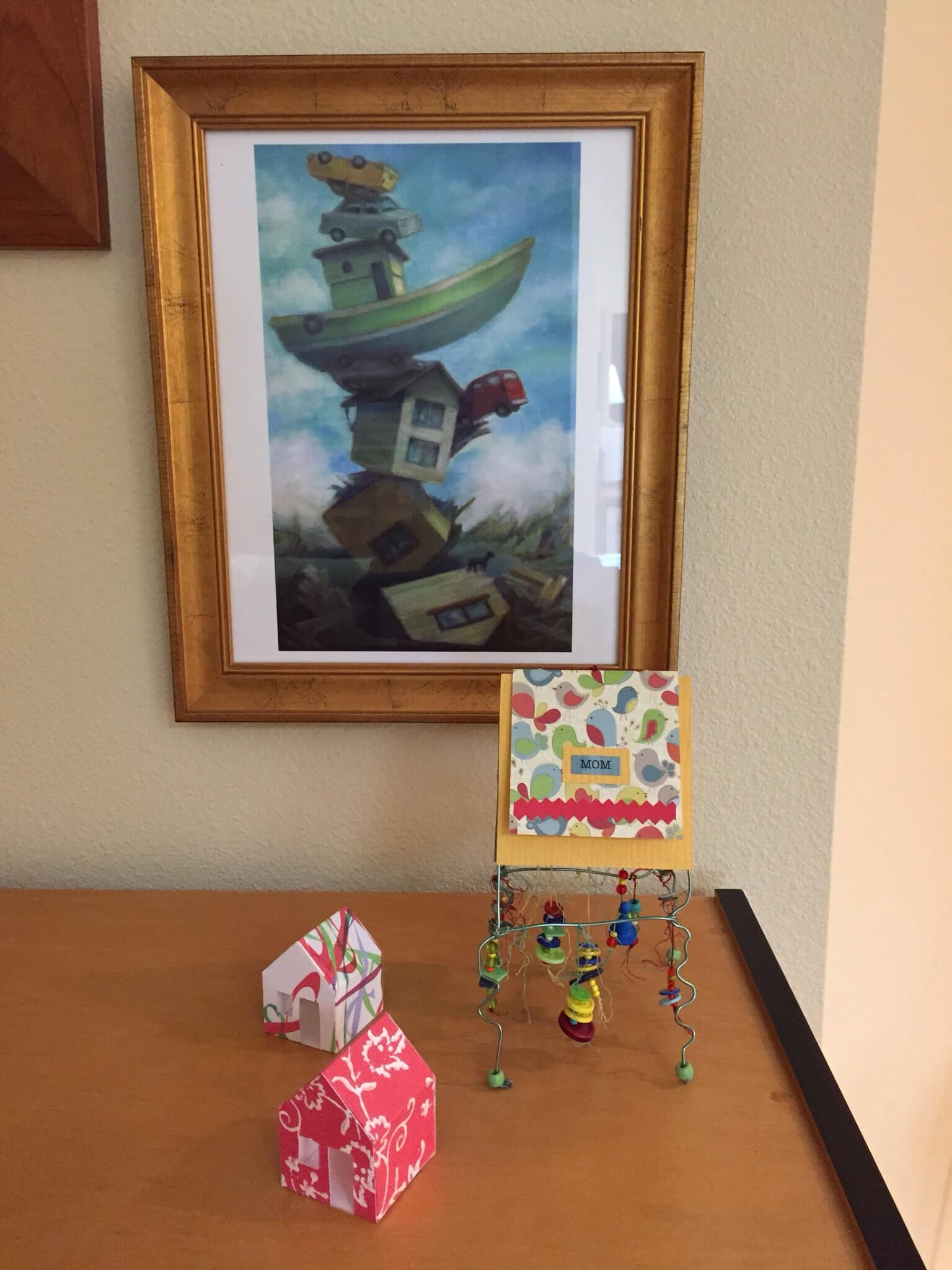 It's in such a perfect setting—very playful. The book sits on the roof of the structure and is titled "Mom". It's filled with drawings I created (using children's art for inspiration) and funny quotes about why Mom is the best (inspired by my children and their friends). The structure is made from plastic coated wire from the hardware store and the bobbles are buttons hanging from colored linen thread.
I'm including the list of artists whose work is displayed. Do you recognize any of them? You can be sure that this made my day.