"Sabbatical" year
Posted on November 23, 2018 by Michele in Miscellaneous

To say this has been a momentous year would be an understatement. We have celebrated the marriages of two of our children, my brother, and my niece; we have mourned the loss of three dear people; welcomed our latest great-grandchild; and celebrated the 100th birthday of my mum. Oh yeah – we also bought a Teardrop trailer and celebrated a year with my Hearing Dog. But even before all of this abundant LIFE I have been wanting to put down the book arts for awhile. All of the empty journals I have made were calling me out for not filling them up. So I've decided to take a sabbatical year from books and explore the world of drawing (Urban Sketching in particular) with watercolor, pen and ink.

In 2010, on a whim, I decided to take in the first annual Urban Sketcher's Symposium in Portland even though I had very little drawing experience. The three days of hands-on instruction was daunting. I had a lot to learn! I have since followed the blogs of many of the USK's artists without drawing myself and this Fall I knew it was time to dive in – eight years later. I particularly liked the blog of the Australian artist, Liz Steel. She was an architect and her left-brain approach appealed to my mathematical training. I signed up for her online Watercolor drawing class in September and have really enjoyed it. She stresses watercolors painted quickly on site rather than watercolors painted in a studio. Every day I have another revelation and have been happy with the improvement I've seen in my work.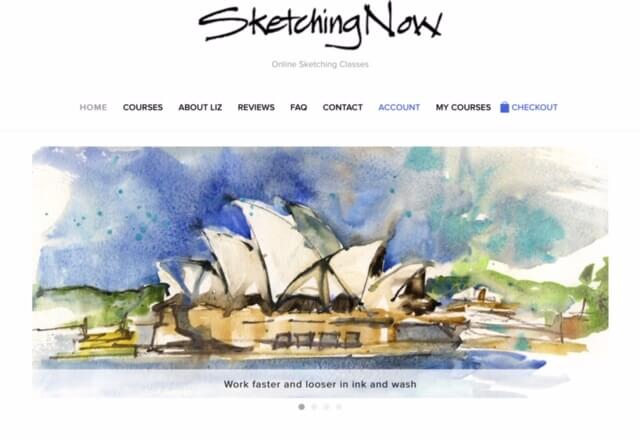 For the last two months of travels I have worked with a this small travel kit. I love the A4 Moleskin watercolor journal (purchased at the Arcata Art Center in Arcata CA); the paper handles the watercolor so well it is just a joy to let the paints flow and do their thing. My Lamy Safari pen with black Noodlers Ink is my pen of choice. The watercolor kit is a Windsor Newton filled with Daniel Smith watercolors from Liz's palette recommendations. The watercolor brush is a #5 DaVinci I bought in Hanoi. The spray bottle is used for moistening the dried watercolor and the tip over-resistant water is all I need to complete a drawing.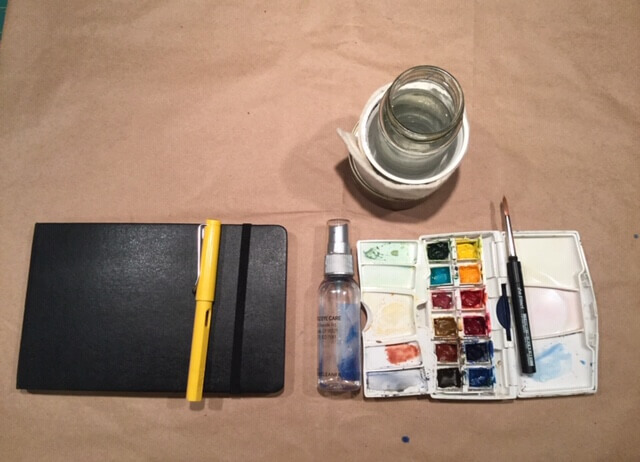 So, with that I am happily working my way through the great online videos and instructions. More posts to follow. More things to share. Let's see where this goes.