OLLI Fall Class: Transfers
Posted on October 7, 2013 by Michele in Workshop Followup

I'm so late in posting this! We've been in transit, had car issues, lots of visitors to our little piece of heaven in Nebraska and….YES….rain, thunder, lightning, and some flooding. However, we missed the snow in western Nebraska and the tornadoes in eastern Nebraska. What a start to our visit.

In September OLLI students got together to learn how to make transfers and images for their books. We used hammers, heat, packing tape, and watercolor to produce some very interesting nature prints.

Tables and workstations: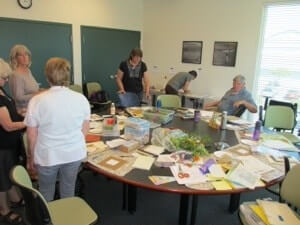 Tools and Materials: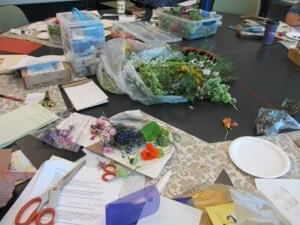 Exploring: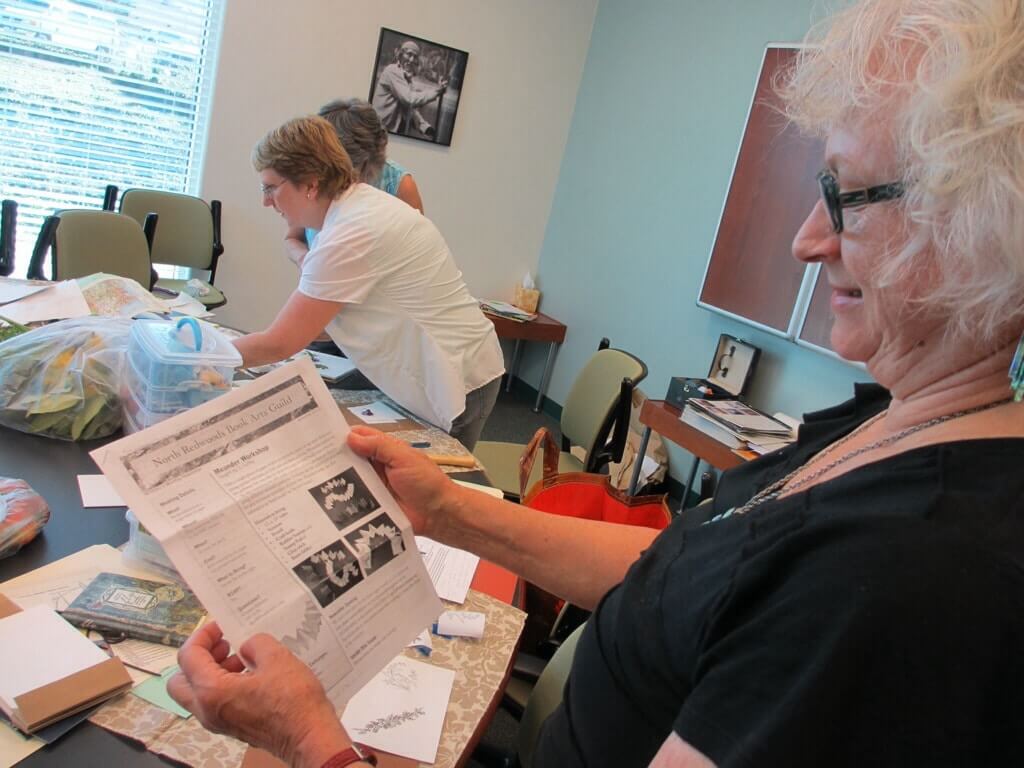 John using heat transfer: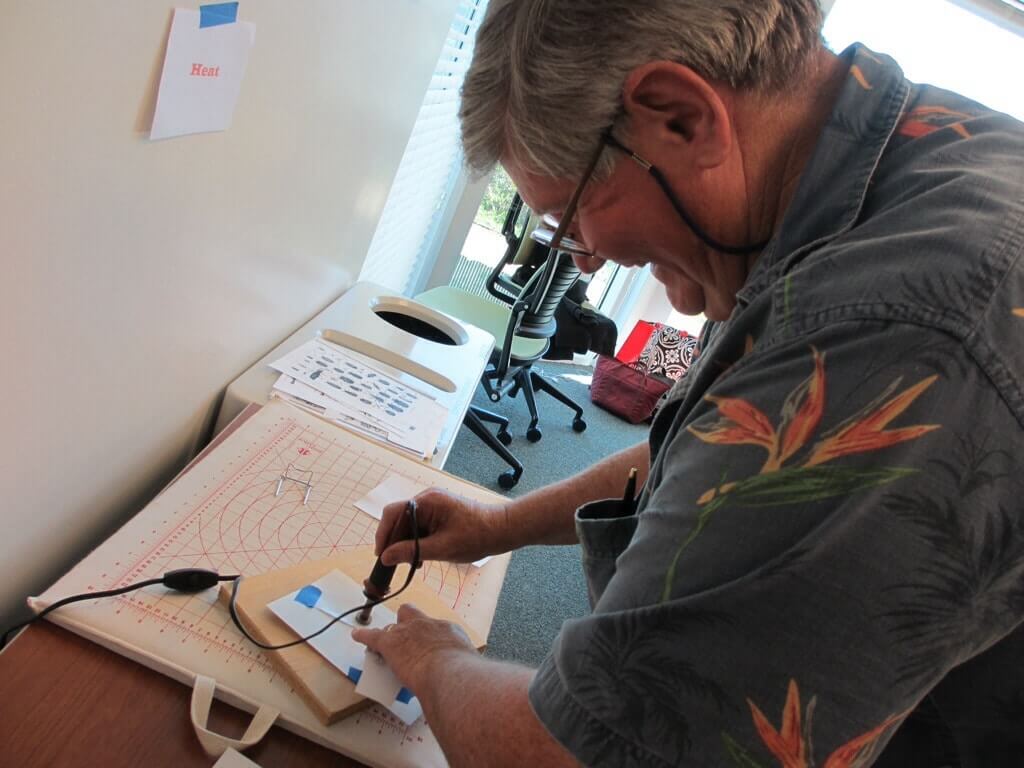 A successful heat transfer: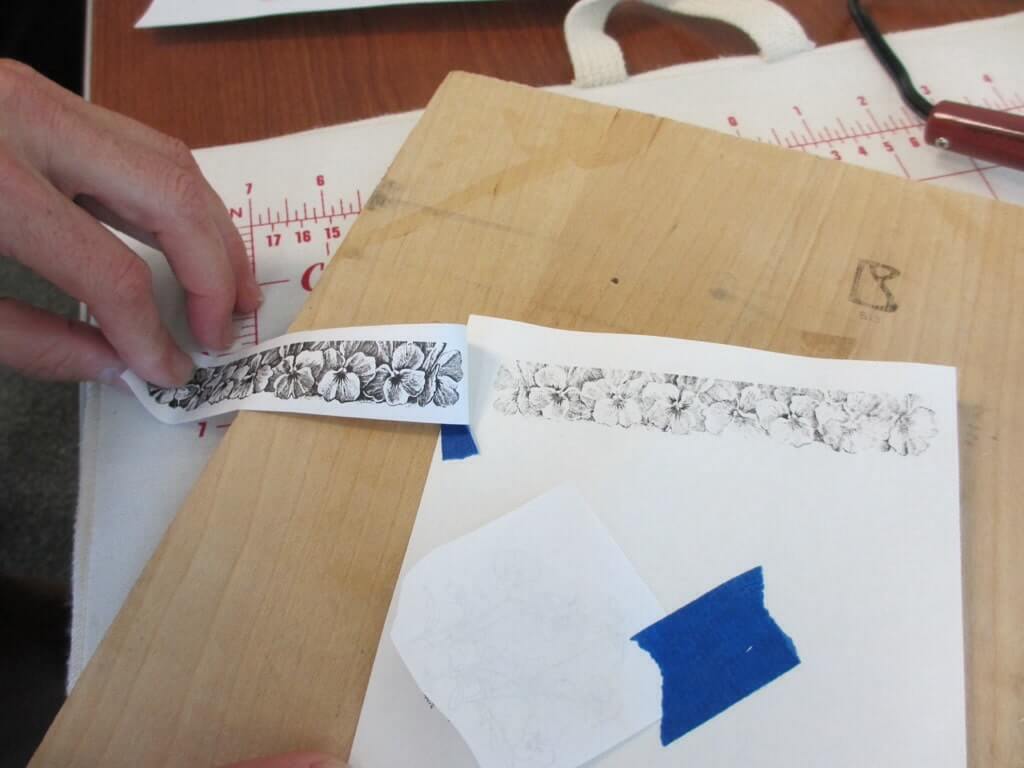 Everyone finds something they like to work on.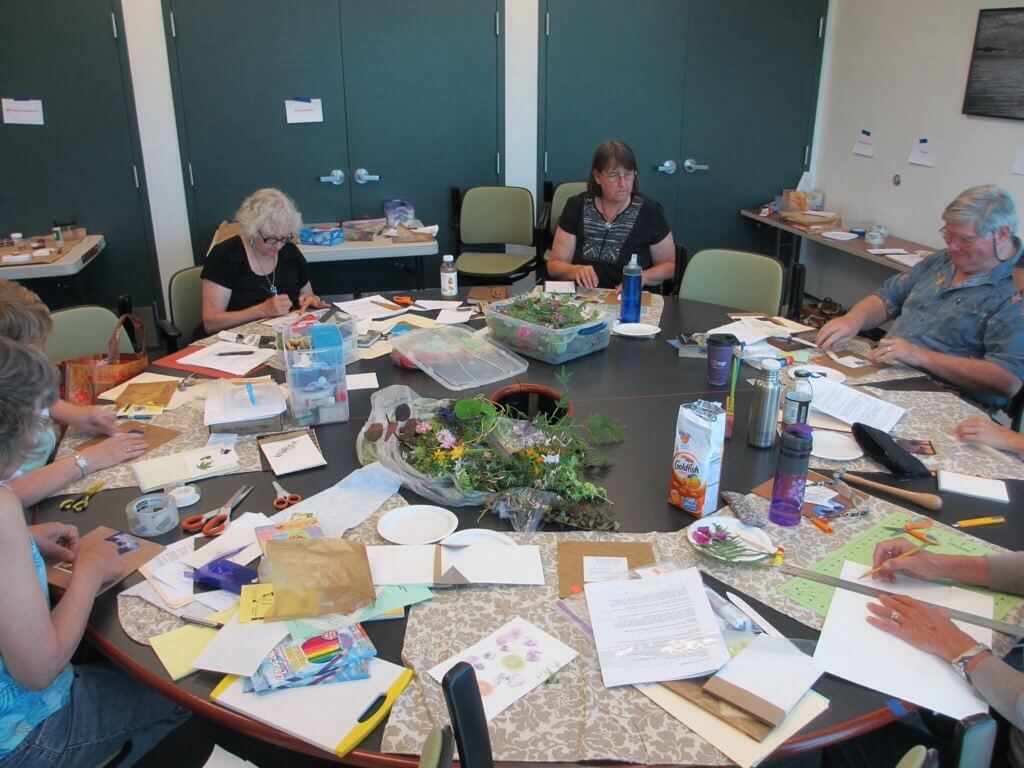 Watercolor transfers—these were favorites!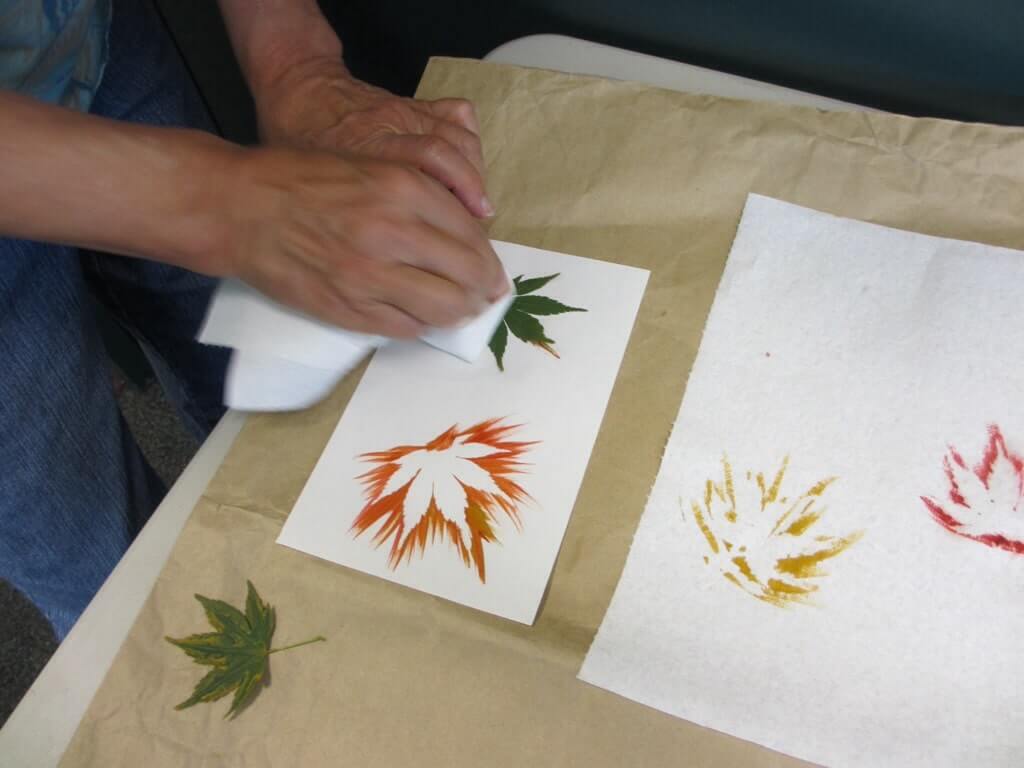 Thank you Gisela for all of your plants and flowers.