Nebraska Weeds and Trees
Posted on October 4, 2017 by Michele in Relief Printmaking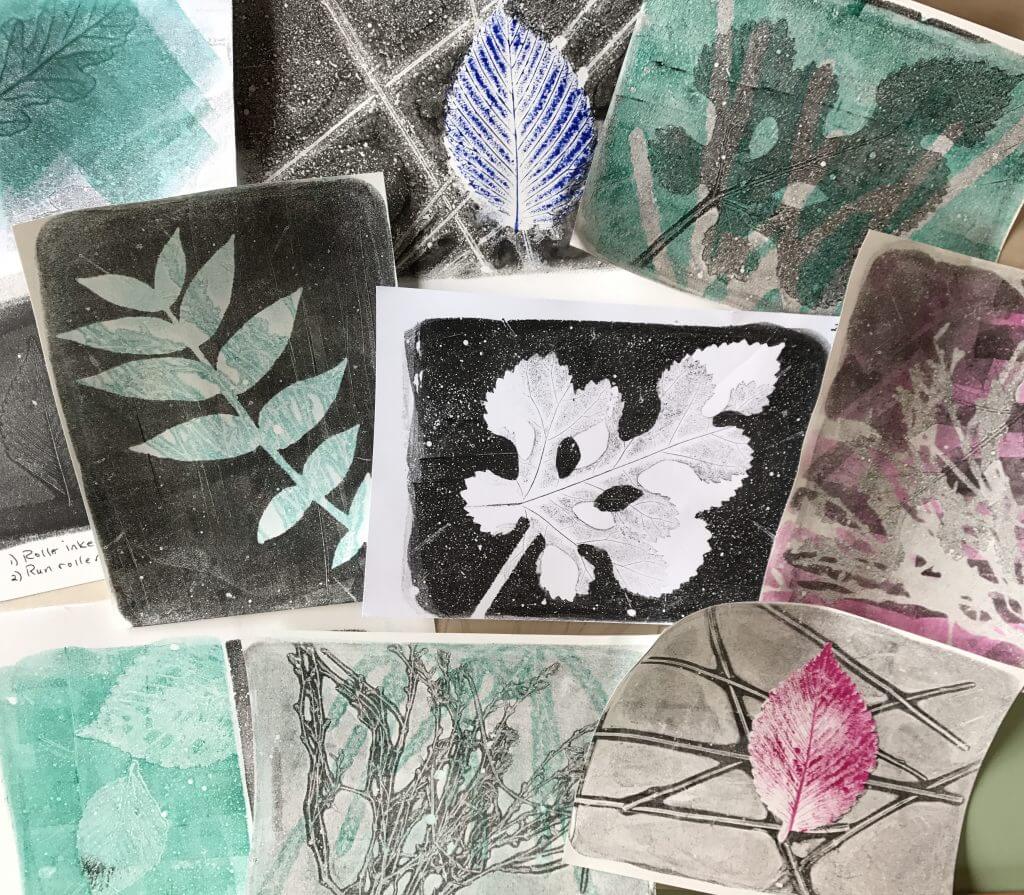 Nebraska's weeds and trees are as tough and resilient as the people we know here. During my time at our rural domicile I wanted to experiment with printmaking- giving more life to elm and oak leaves that are turning colors and beginning to drop. Then of course there are always those weeds and grasses with names like puncture vine, poison ivy (!), stinkweed, and cockle burrs.
I wasn't happy with my Gelli plate so made my own using gelatin and glycerin; no refrigeration is needed and it retards mold. It is somewhat soft and when it starts to look as raggedy as the weeds I'm printing, I break it up and melt it in the microwave to reset it. I used Golden Open Acrylics and Strathmore Printmaking paper – good for playing but it doesn't measure up to better printmaking papers.
Prints have up to three layers using positive, negative, and ghost prints. I also used what I call brayer rollouts and leaf rubbing. I learned a lot and am happy with the results. Now I'm ready for copious printmaking paper and a bigger gelatin plate.