Margo Klass at Newport 2015
Posted on November 19, 2015 by Michele in Mentors, My Books, Sewn Spine

Margo Klass is one of my favorite books artsts because of the way she works with wood, the care she takes with detail and bookbinding  principles, and the  Japanese feel of a lot of her work.  I've been lucky to have taken three of her classes at the Newport Paper Arts Festival in Newport, Oregon. She is an exceptionally good teacher: patient, well organized, so very talented. She spends her time in Alaska and Maine and makes books as well as altar pieces and box constructions. I'm hoping she will teach at Newport again this April!

I made the book below during her April workshop;  it uses sticks from Maine and wood from Alaska. The text block was created with torn Hannemuhle papers. Attaching the sticks was challenging but practice makes perfect and I managed to complete the book. The closure loops were made from fine leather from a  repurposed woman's glove and a fossil is embedded in the cover. The tie  is braided waxed linen thread. I love workshops that are a cross between an art class and shop class—love those electric
drills.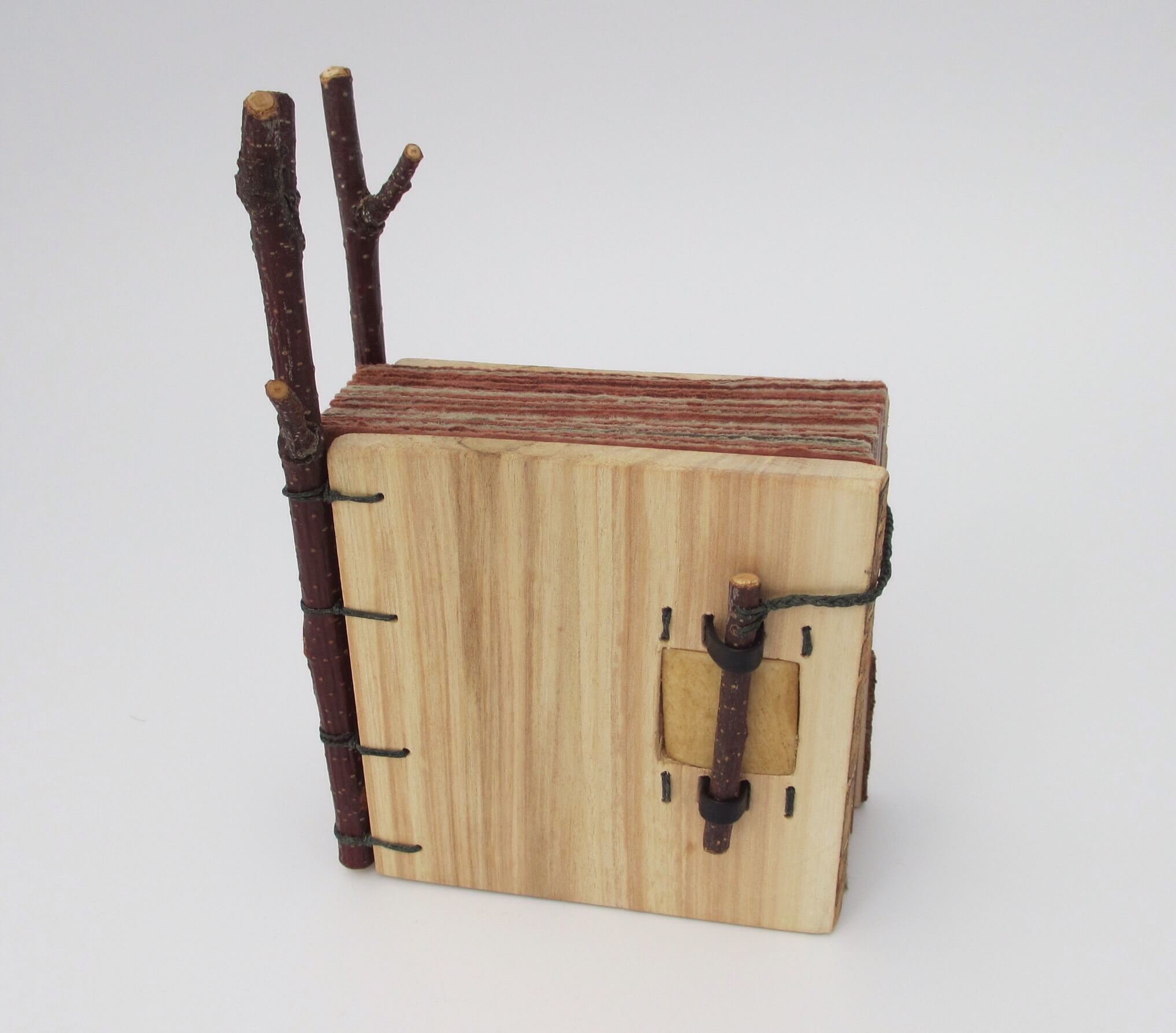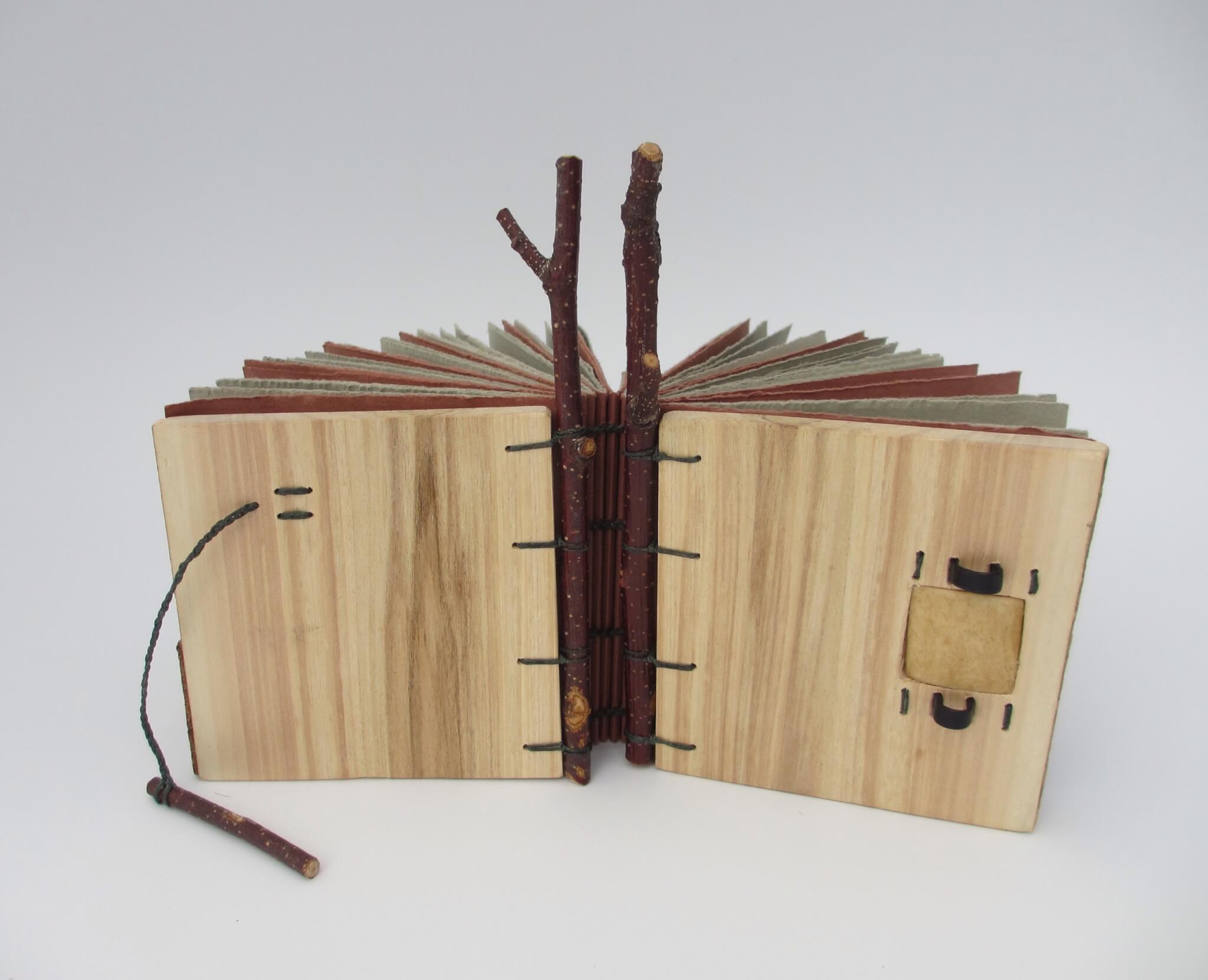 My daughter is a serious surfer and beach lover. The following book was a gift for her. Most items are from the Redwood Coast where she grew up. The covers are redwood, sticks are driftwood from Clam Beach, stones are from Stone Lagoon. This book combines ideas from two workshop of Margo's. The books I love the most are tactile, made of natural materials, and uusually have a rustic look. This is certainly one of them.
This has been a very busy year because of the number of workshops I've taken. I've neglected my blog. I'm going to catch up! Next: my 10 days in May at  Ox Bow, Saugatuck, MIchigan