Altered Book Followup
Posted on February 26, 2016 by Michele in Sewn Spine, Workshop Followup

In the second OLLI Book Arts class of Spring Semester, 2016,  the students gave new life to old books. Each participant  brought a book that had appealing covers along with decorative and/or text weight papers for the four sections.  They also brought a strip of fabric to use for creating their own book cloth. The results are fabulous and unique.

First, the covers of the books to be repurposed were cut from the text block and spine.  Next we made our own book cloth using Heat-N-Bond Lite fused to the fabric and bond paper. I prefer book cloth made from wheat paste and bond paper but there wasn't time for this to dry during the four hours class. The strip of cloth for the outer spine was then glued to the covers. The covers of the example below already had beautiful papers on the inside and those were preserved.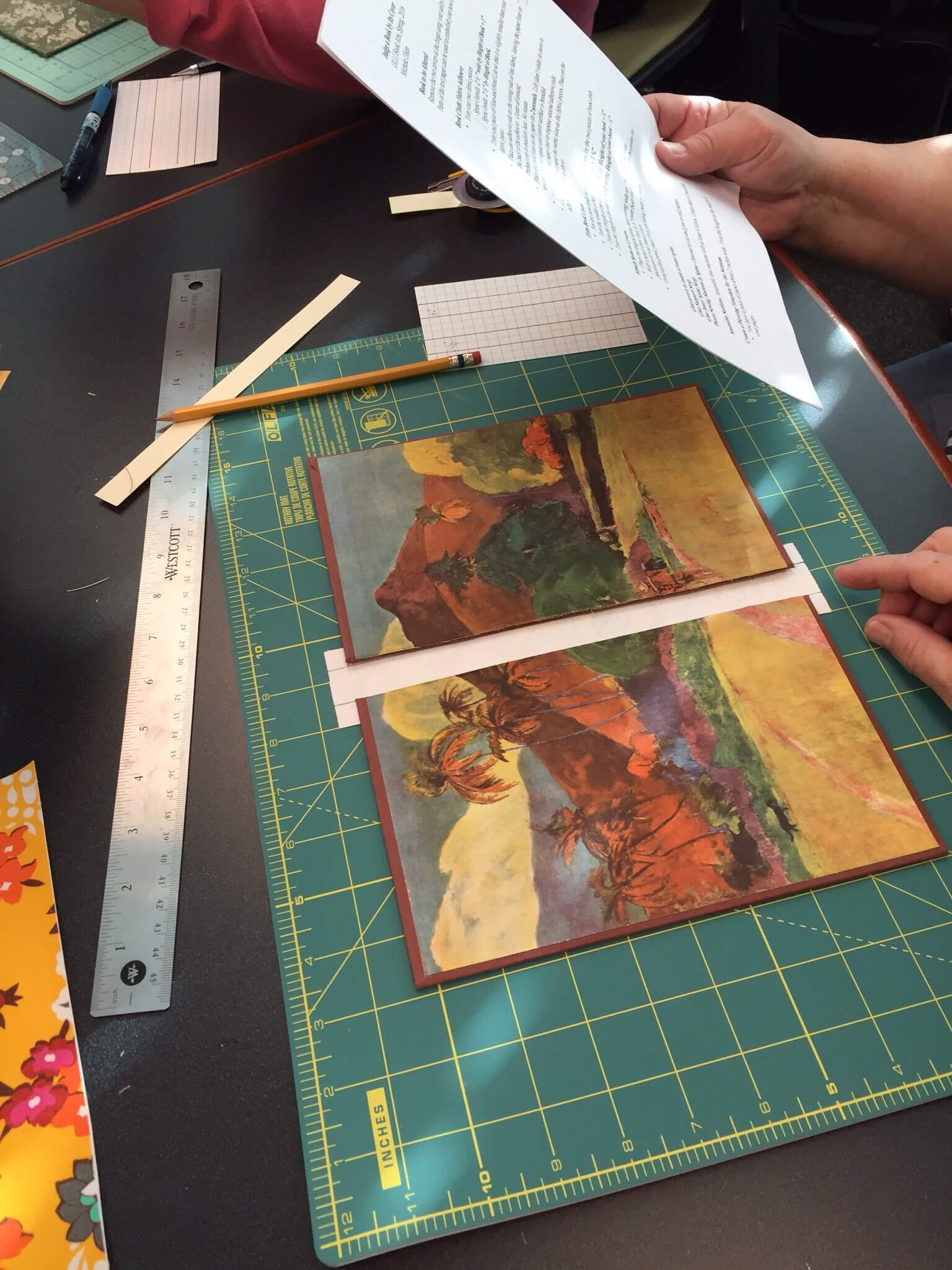 A strip of book cloth was glued to the inside of the spine. The next photo shows the positioning of the sewing template. The template was adjusted for each book—they all had different heights!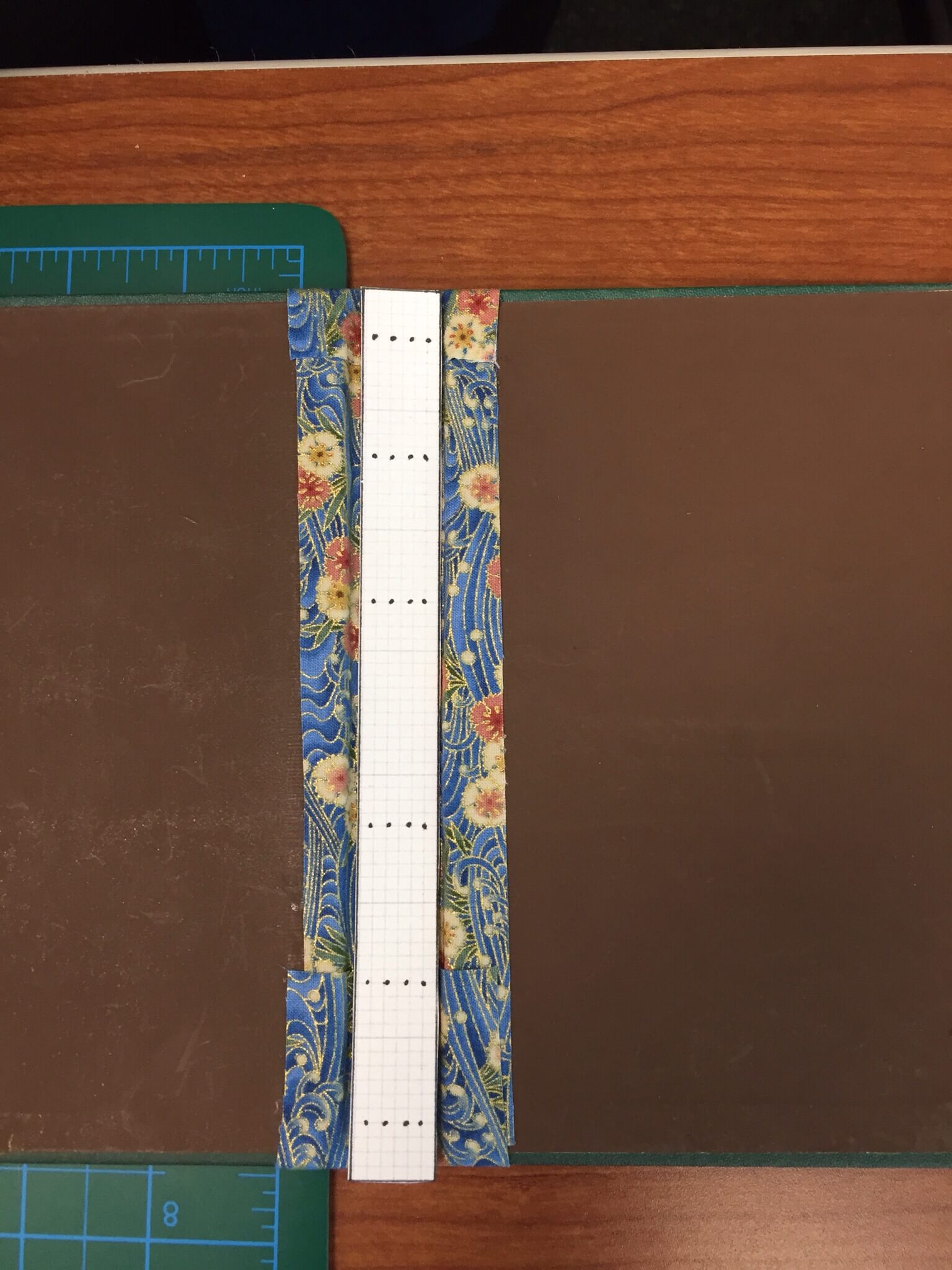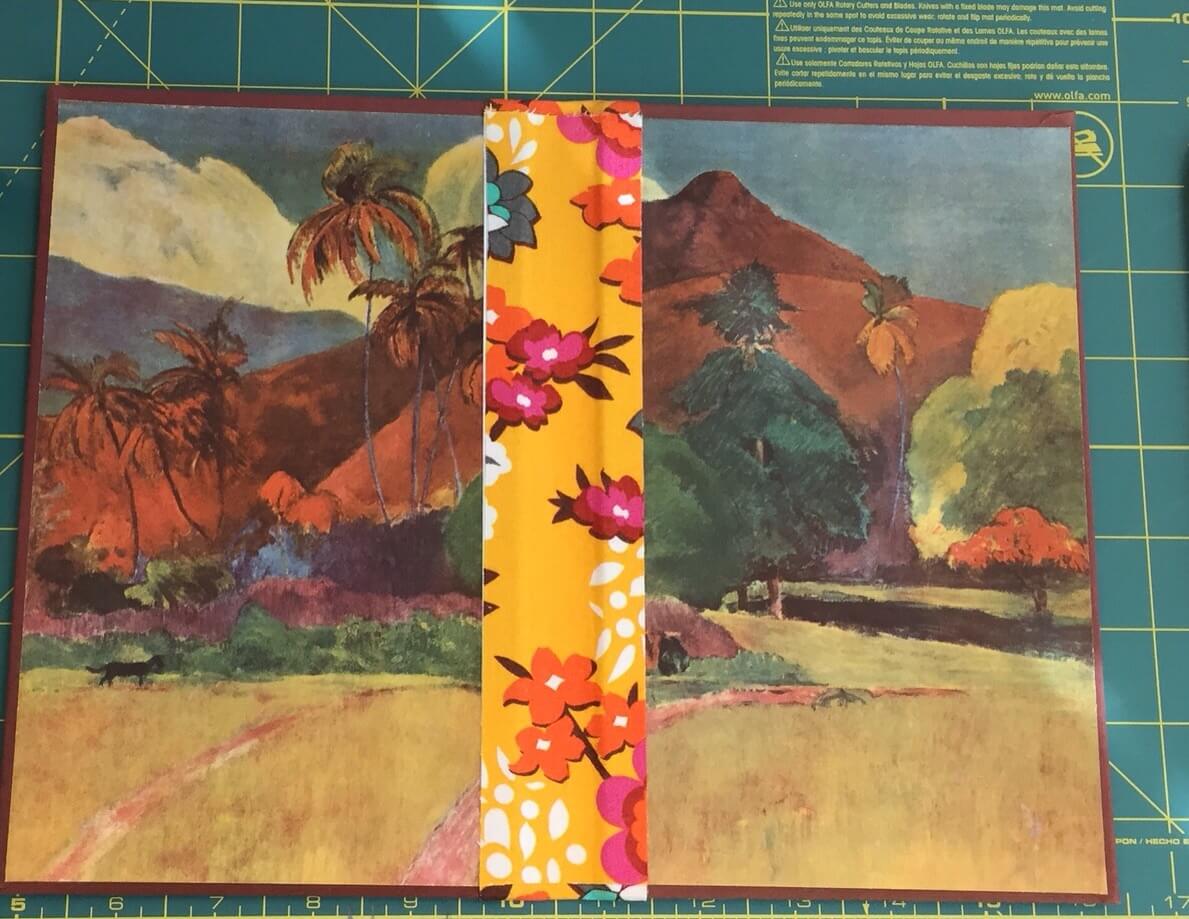 Students then pierced the sewing stations. Some of the holes were very hard to see but if you held them up to the light, the holes were obvious.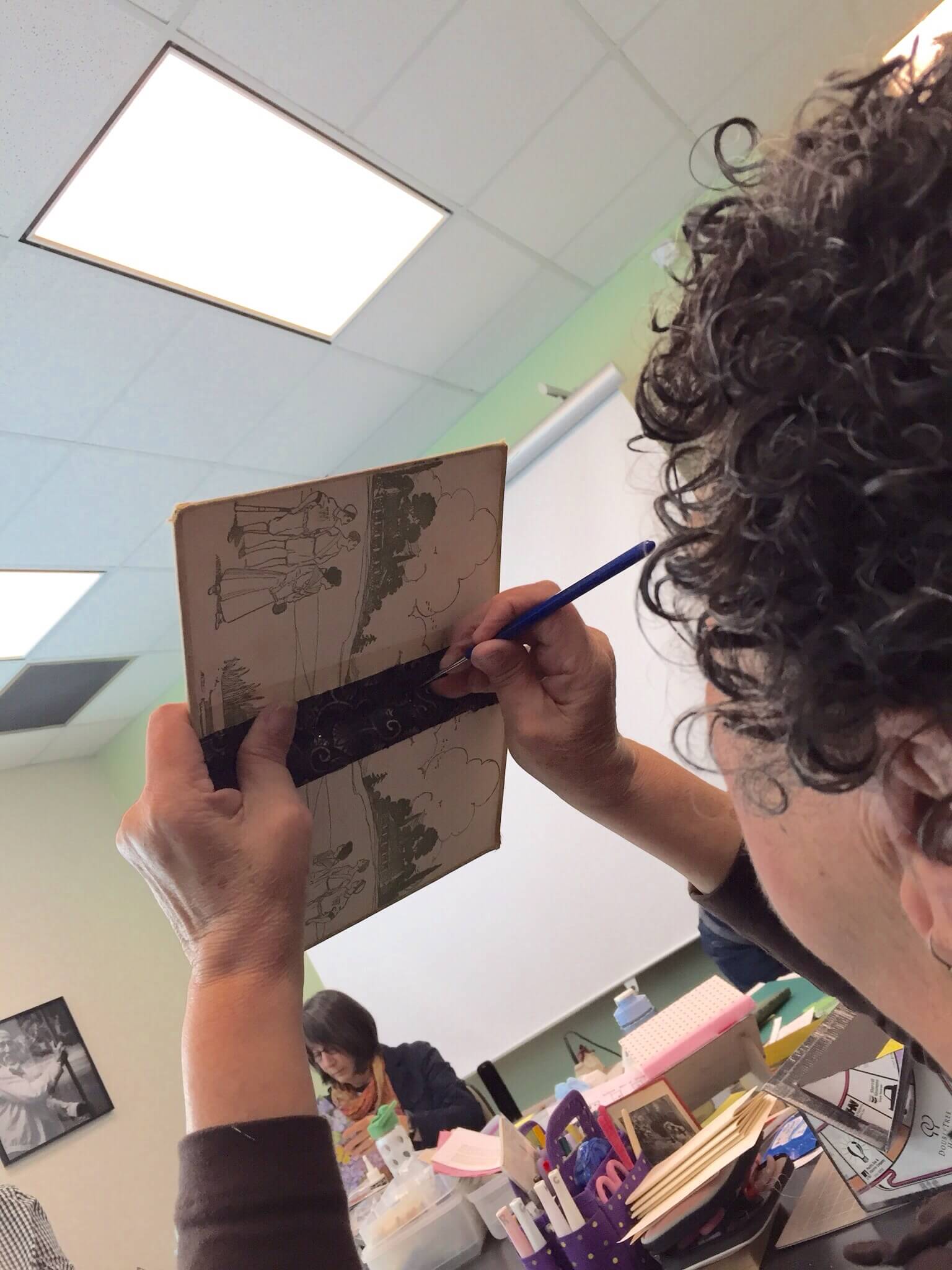 The books were sewing using the long stitch on four sections.  Here are the beautiful results.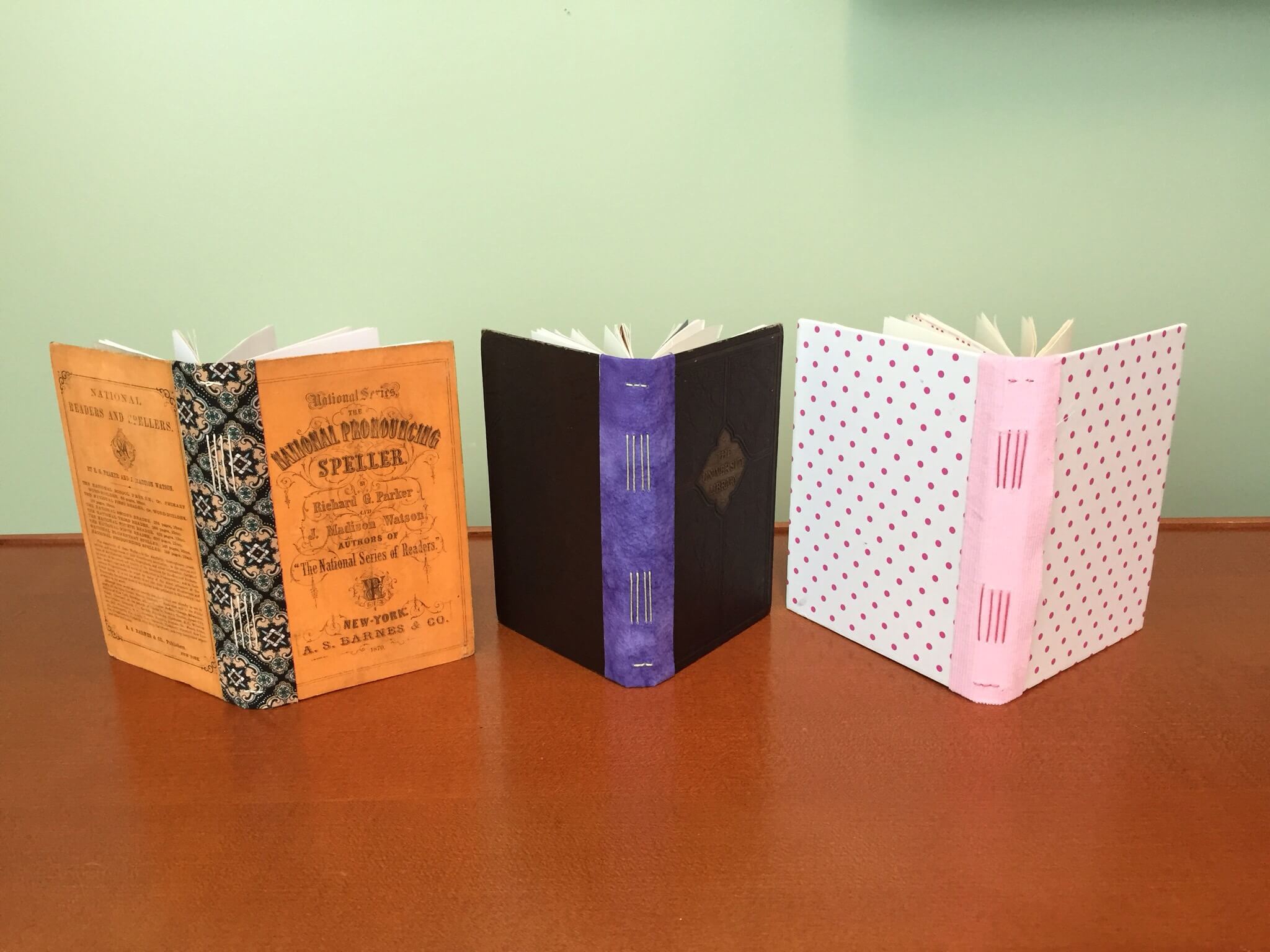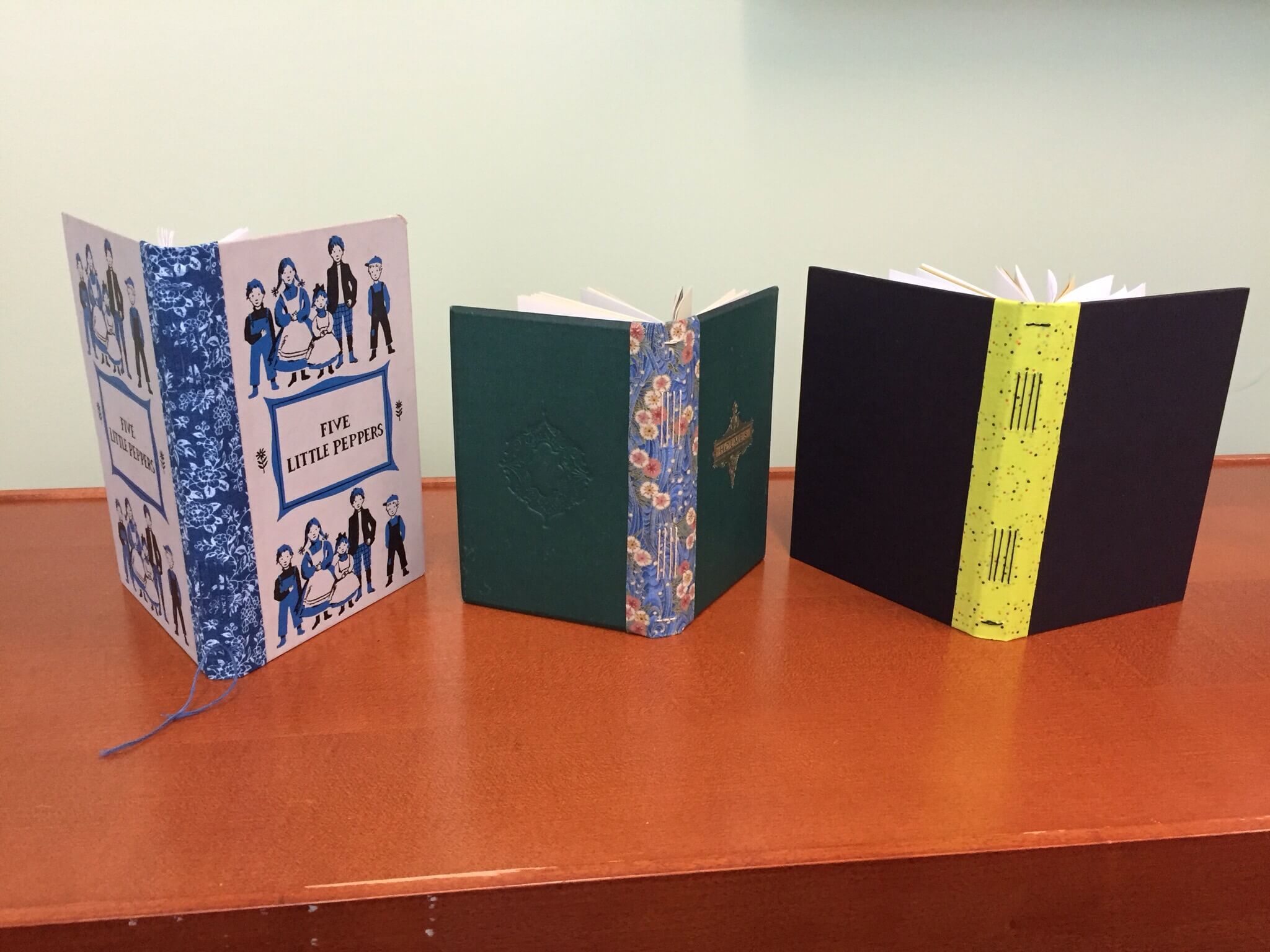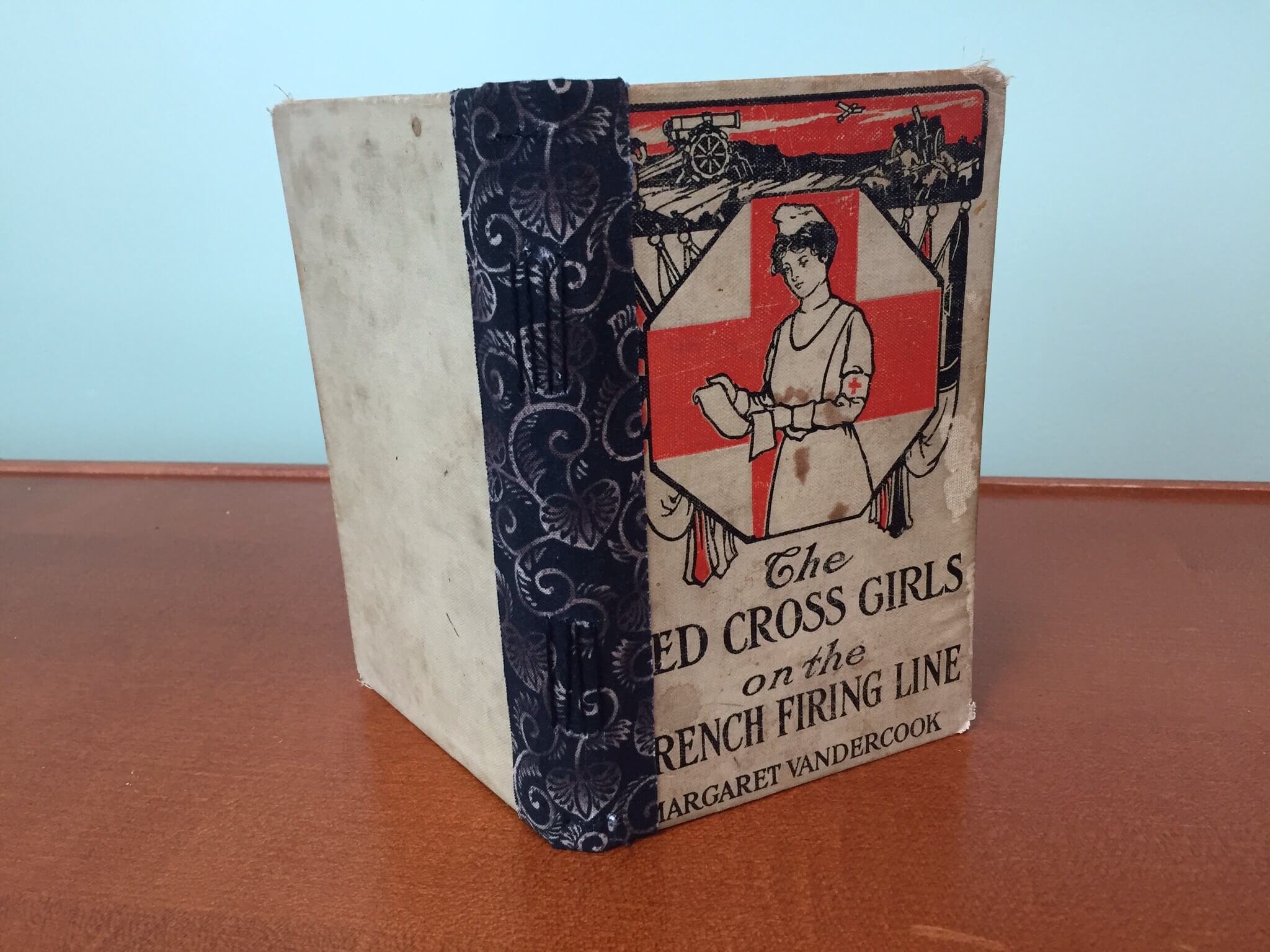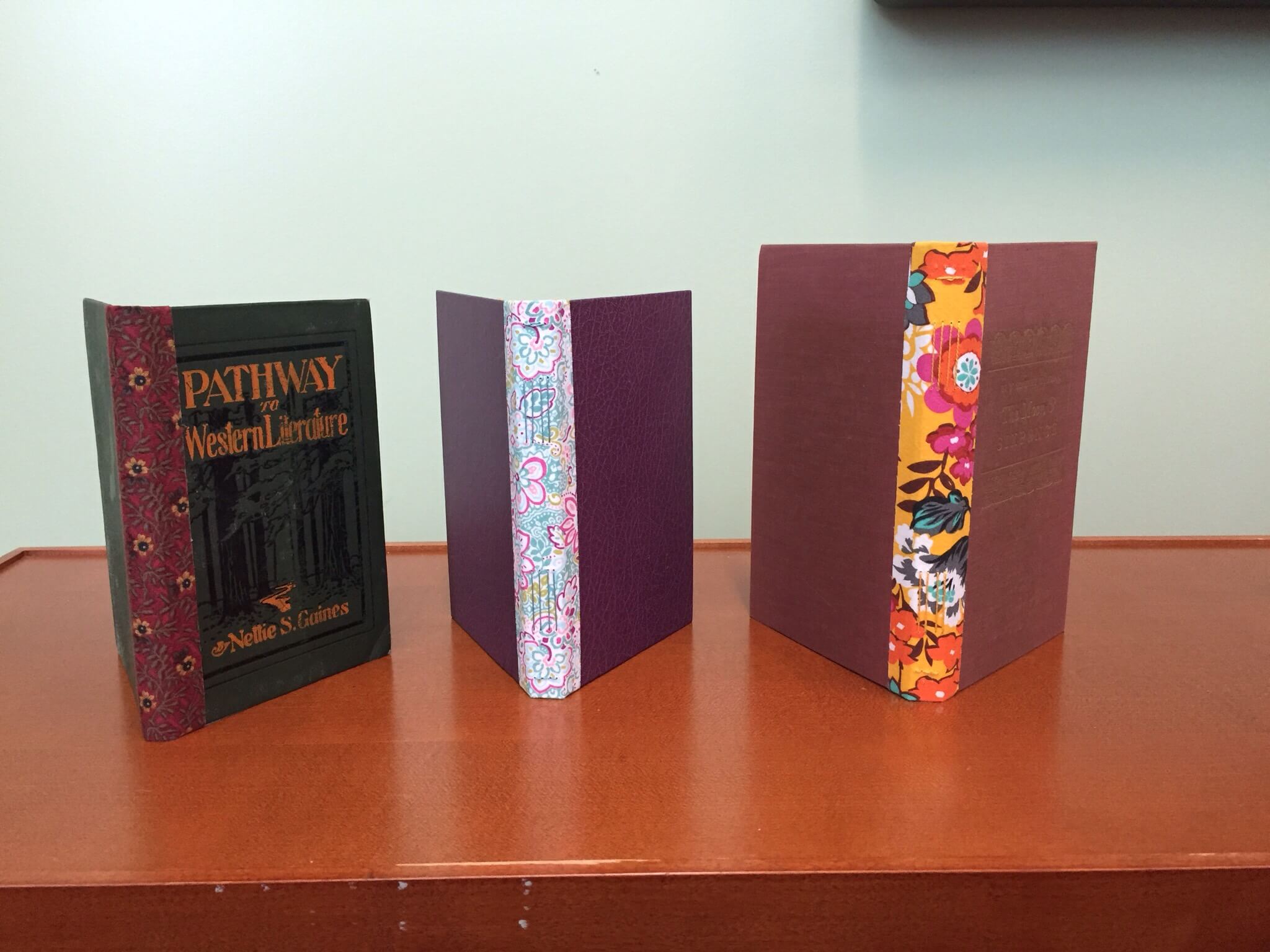 Everyone did a super job. It's such a privilege to work with students who are SO artistically adventurous. This is the 14th book structure I've taught in our OLLI classes and I can always depend on these book artists to go beyond what is being taught to create something that is unique. Gisela added metal corner decorations as well as a pencil and elastic closure. Terrific!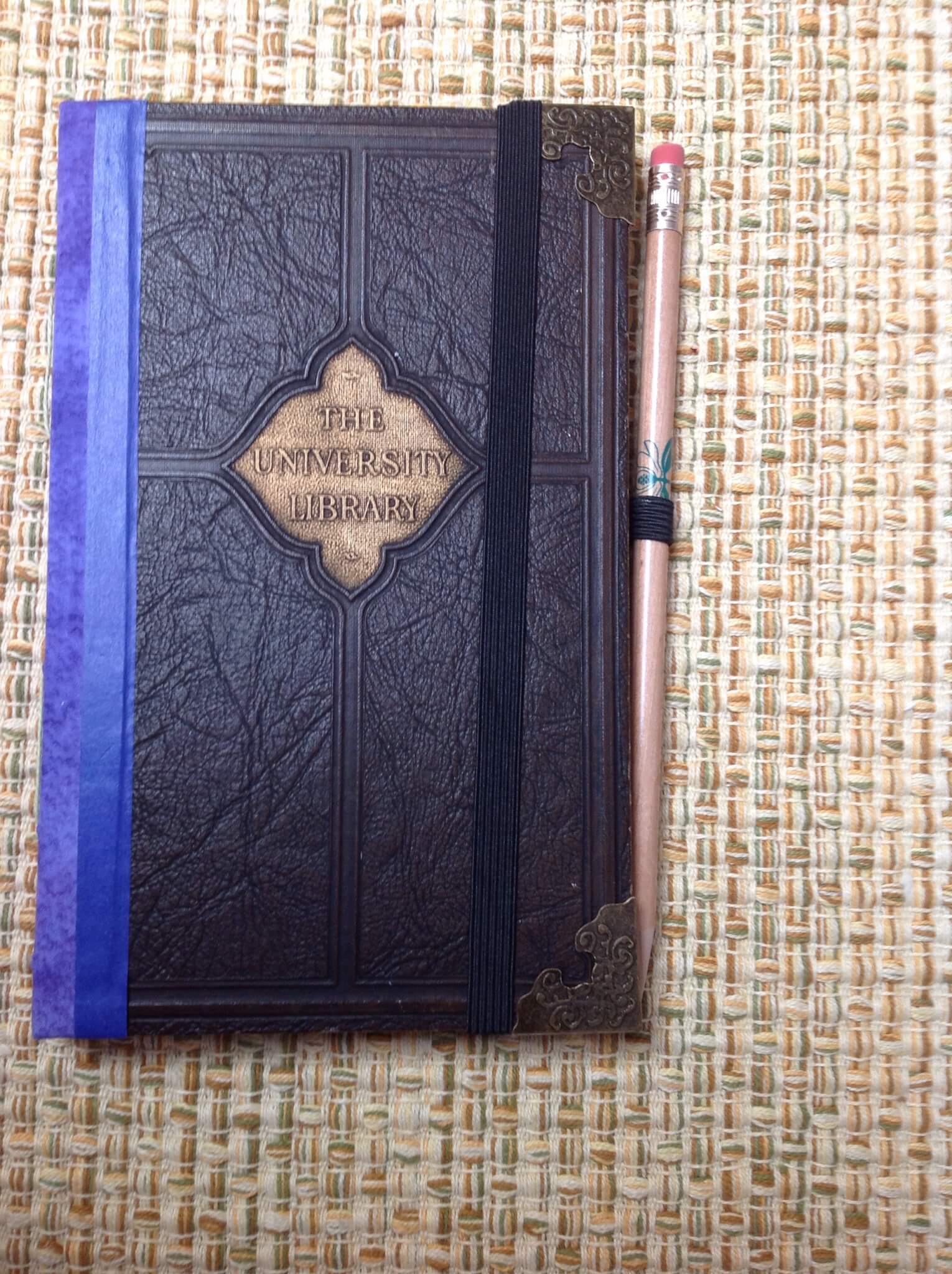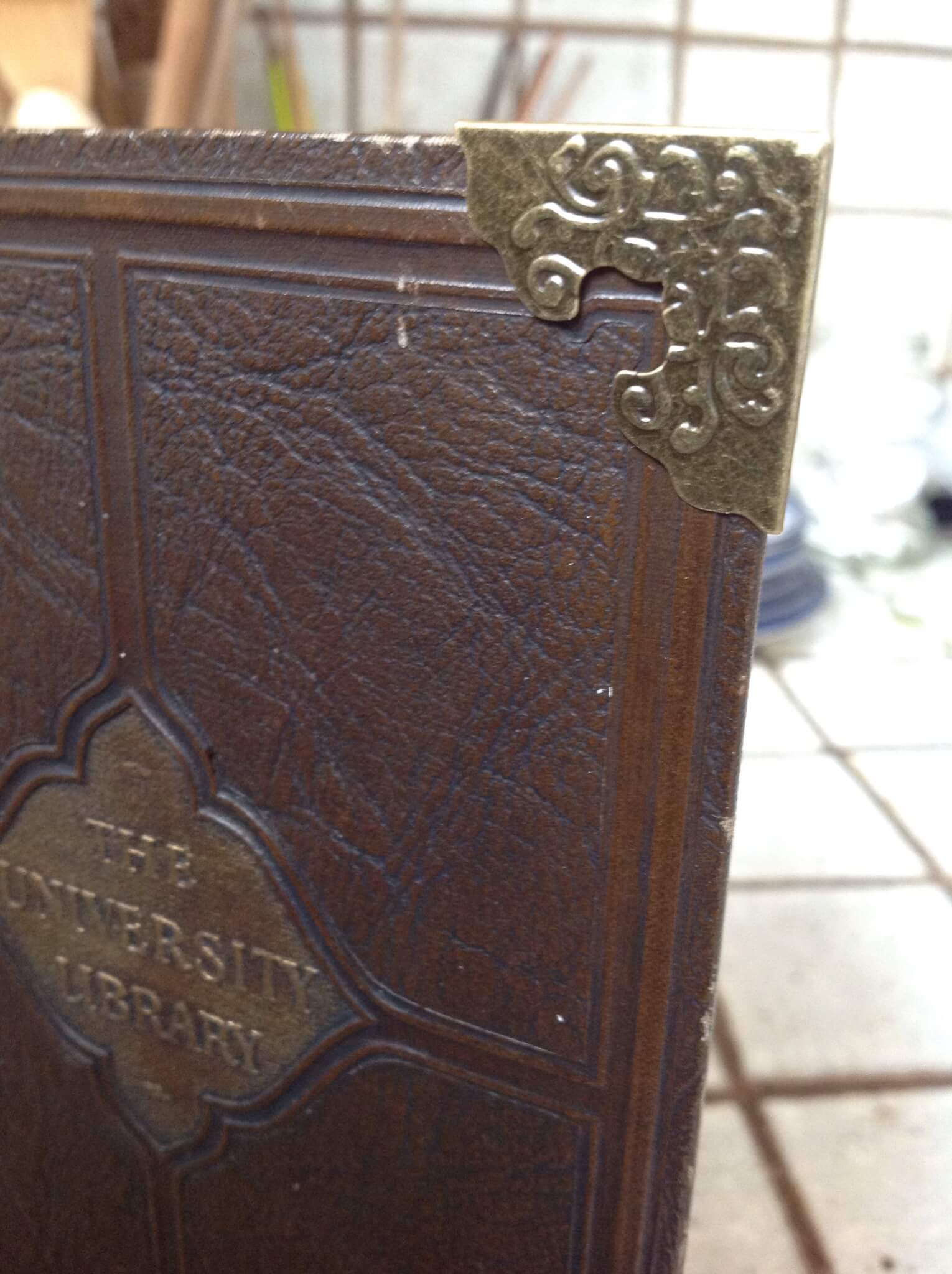 Stay tuned for the "What's It Book" starting March 10.