Ink Blots and Surface Design
Posted on April 10, 2017 by Michele in Surface Design

I've always loved "messy" ink in drawings and text. Ralph Steadman is one of my favorite artists and I have several of his books. I just bought this one while visiting Ashland, Oregon.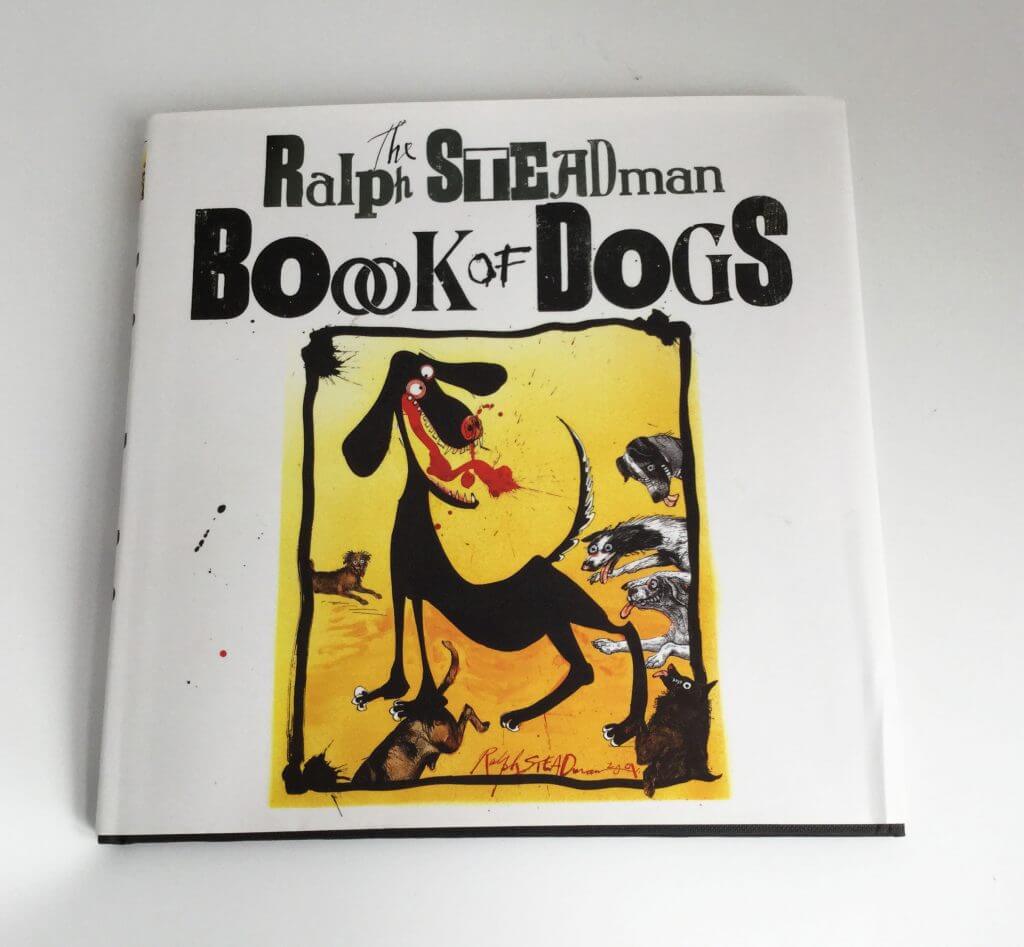 It is filled with ink blots which serve as the inspiration for his wacky dogs. While I'm not apt to duplicate his quirky style I was able to create some surface design using ink that I'm pleased with. I took an OLLI Surface Design Class from Sandy Vrem and couldn't be happier with what I produced-plus it was just so much fun.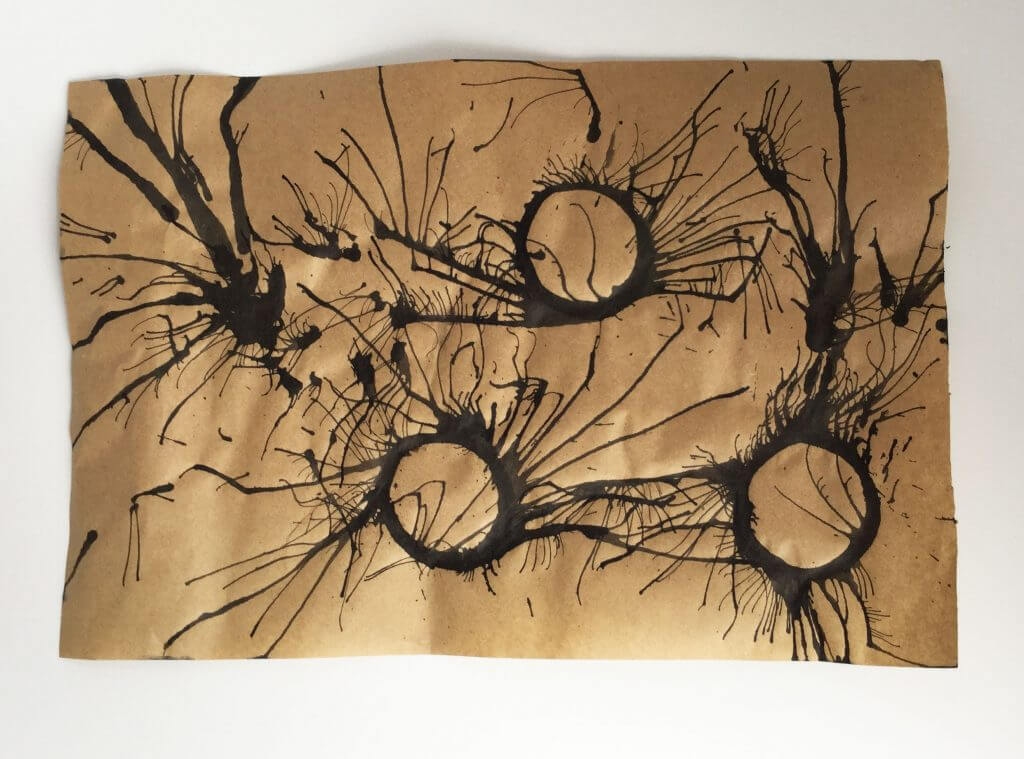 I applied the ink with the ends of toilet paper rolls and immediately scattered the puddles by blowing through a straw. Sandy added red ink afterward as well as some white lines on top of the black. For the time being, I'm not seeing a dog in my image but maybe….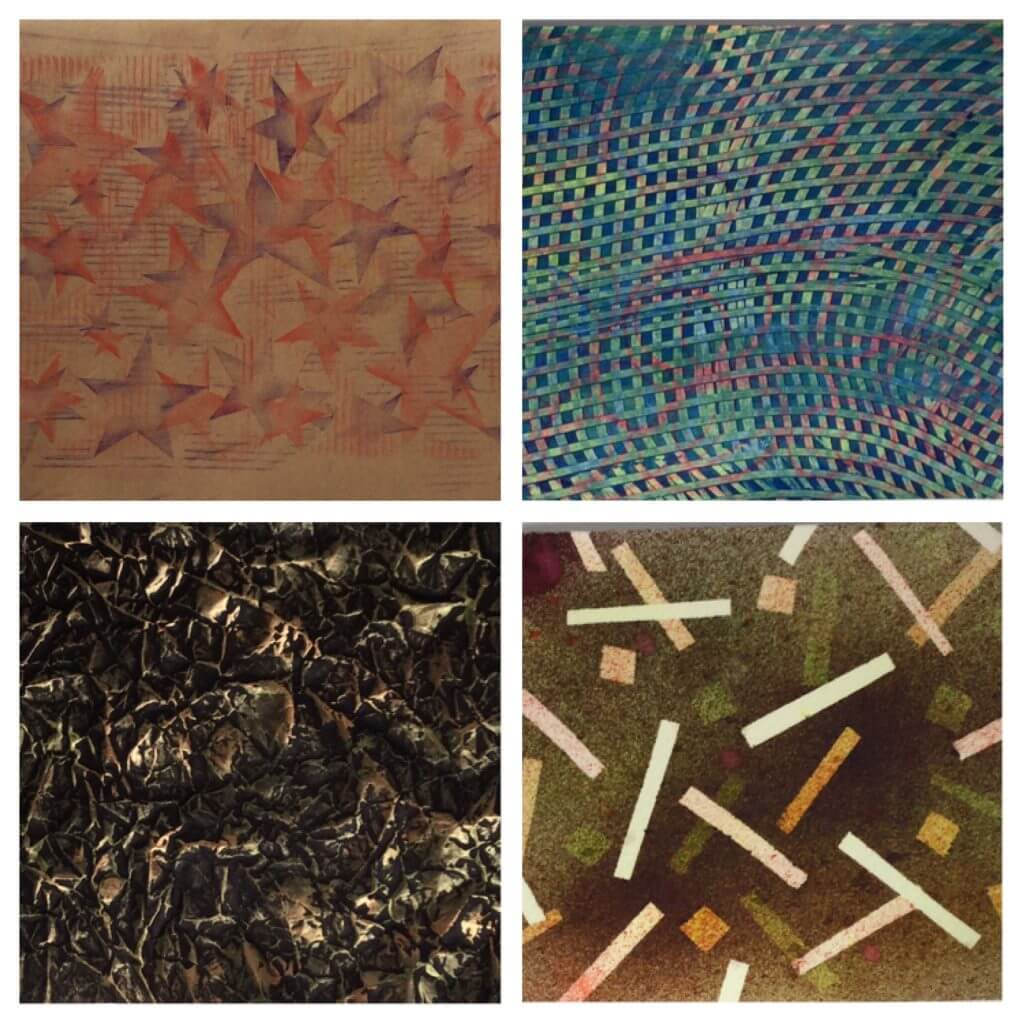 We learned a number of techniques and the following four were some of my favorites: stars created from rubbings on custom plates, color crayon resist with combed liquid acrylics on tops, wrinkled papers covers with liquid acrylics, and masking tape with sparkly sprays. I see some book covers in this bunch.