Crossed Structure Binding
Posted on July 7, 2014 by Michele in Current Workshops, Sewn Spine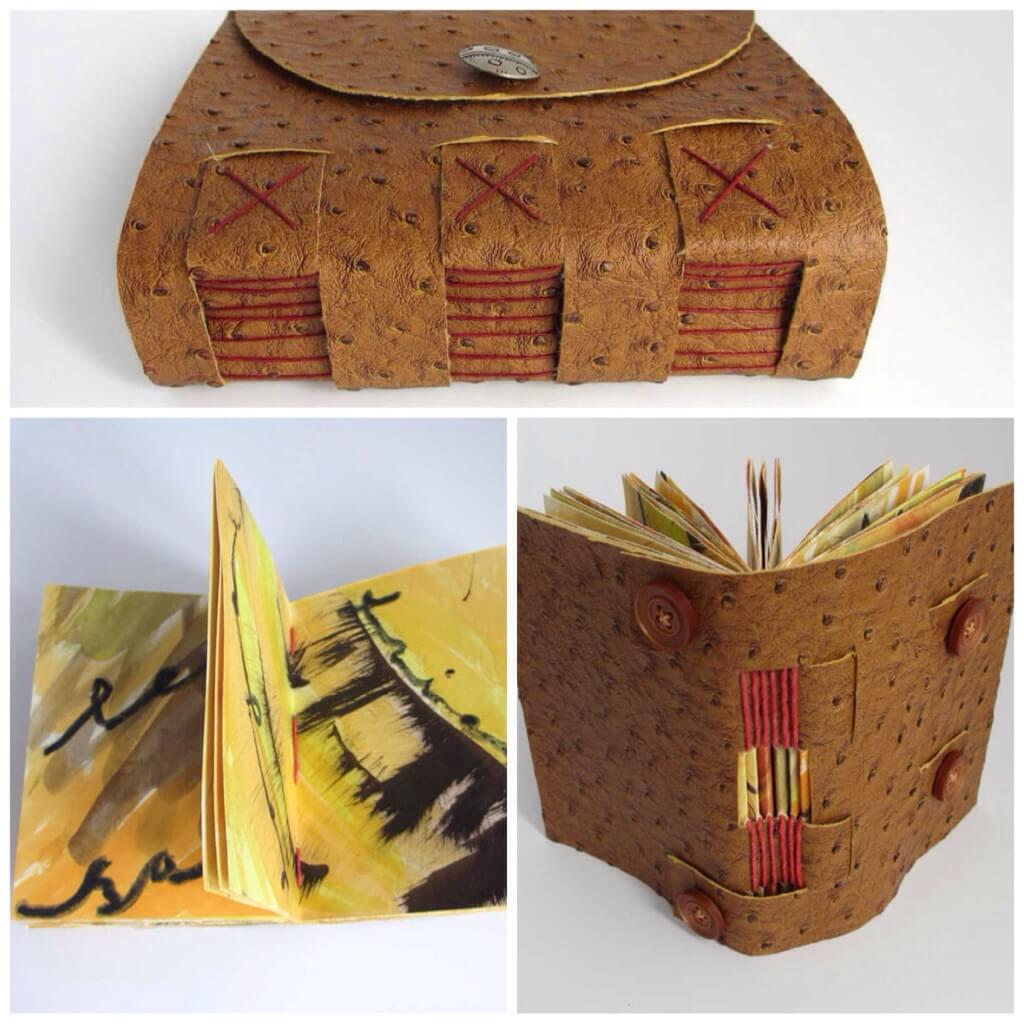 It's time for another OLLI book arts course—Cross Structured Bindings. These wonderful books require no glue and the sewing is straightforward. I will teach two stitches that should be in a book artist's repertoire—the long stitch and the kettle stitch—and we will use acrylic inks to create background designs for our pages. I will be supplying paper for the pages and faux emu upholstery fabric for the covers (see photo above). See the list below for materials to bring to the class.
Carmencho Arrigui adapted the Cross Structured Binding from historical structures. If you are interested in seeing more of this type of book, her website is filled with information.
Out of Binding: http://www.outofbinding.com/00_origin.htm
Details:
Basic Toolkit: cutting board, cutting knife, metal ruler, sharp pencil, bookmaker's awl, bone folder, wet wipes, sewing cradle (or telephone book), size 18 or 22 Tapestry needle. Materials: 1-3 bottles of FW Acrylic Artist lnks (or similar), lnexpensive 2"-3" flat brushes, 1 inexpensive large round brush, cotton perle embroidery floss (or linen thread).
date ………. Tues/Thurs., July 22-24
time ………. 1-4 p.m.