Buttonhole Stitch Coffee Catch Up
Posted on April 15, 2017 by Michele in Sewn Spine

After my OLLI Book Arts classes I like to meet with students the following week to check on their finished books. At this point we are all teachers because we've figured out some things and discovered other possibilities. We gather around a little table in Humboldt's Coffee and Chocolate in Old Town Eureka, and enjoy the artist exchange in what can be a sunny location (we are getting there!). These are the books that were shared and thank you all so very much!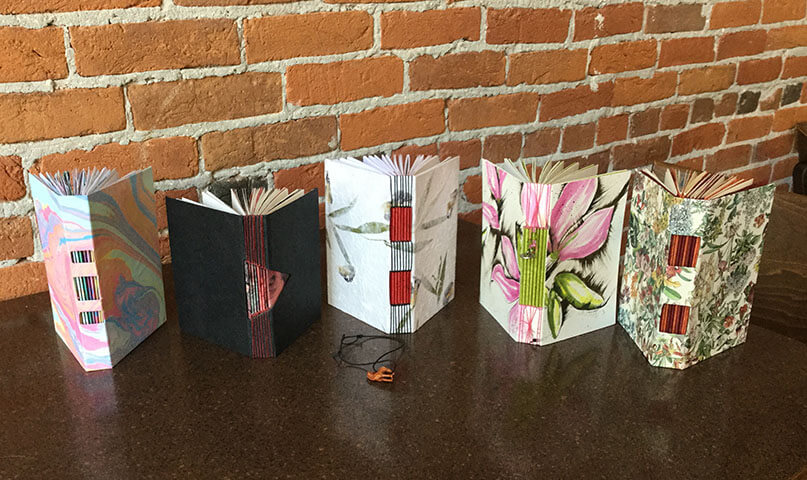 From left to right: Charlene is ready to sew, Pat's triangle opening is beautifully sewn, Edge decided to sew the middle section trying a Buttonhole Stitch rather than a longstitch, Donna used a bowtie to pull threads together and she added beads, and Dolly is ready to sew. In class I demonstrated a simple rectangular opening so they all headed off on an adventure with their books.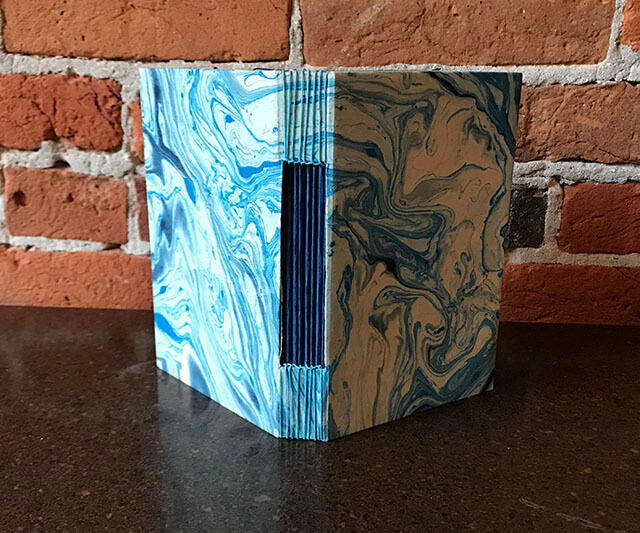 Denise had seen this beautiful paper at the Art Center in Arcata and when she finished her first sample book she knew she had to go back and purchase this paper for her second book. She also did a very nice job of covering the inside of the book with a single sheet of paper! She's very pleased!