Buttonhole Stitch Book
Posted on January 31, 2017 by Michele in Current Workshops, Sewn Spine

Please join me along with the OLLI Book Arts community as we make this fun little book. Students will pick one of the many variations available using this structure –  from beginning to more advanced choices! Show off some of your hand decorated papers from your collection and choose papers for writing, drawing, or watercolor.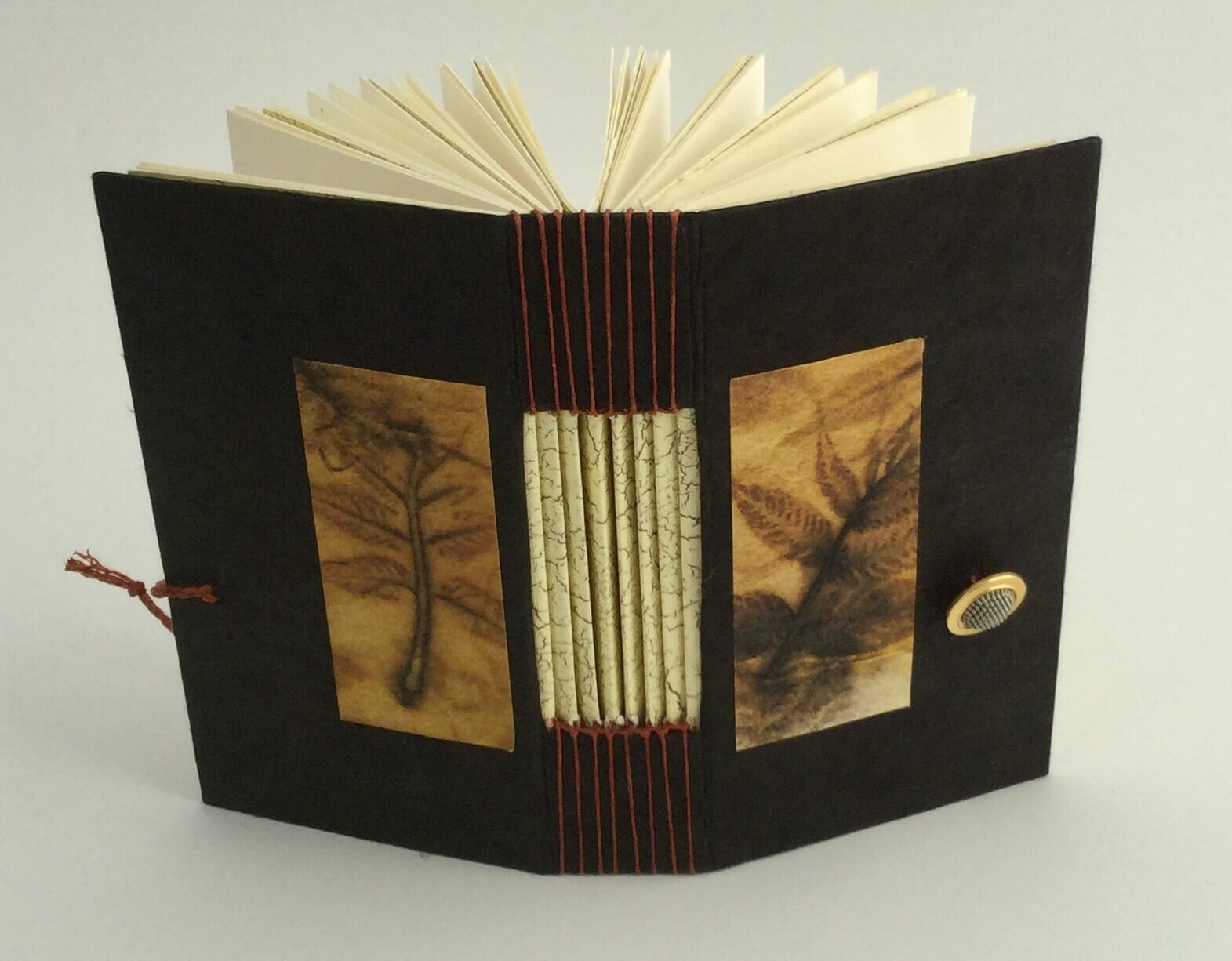 OLLI HUMBOLDT STATE, SPRING 2017
Book Arts: The Buttonhole Stitch Book With Michele Olsen
Embroiderers use the buttonhole stitch to decorate fabric; book artists use it to attach pages to the book spine. The technique results in a open spine structure that reveals individual sections and provides many creative possibilities for the paper artist and book designer. We will explore variations of the structure — beginning to more advanced. All levels welcome.
Day & Date: Tues., March 28 & Thurs., March 30
Time: 1-4 p.m.
Fee: OLLI Members $65
Class #: 27649: REGISTER ONLINE
Location: Humboldt Bay Aquatic Center