Buttonhole Stitch Book Followup One
Posted on April 2, 2017 by Michele in Sewn Spine, Workshop Followup

A group of local book art lovers finished an OLLI class last week and created some beautiful model books in preparation for their final book. Some had never made a book and I don't think any had sewn the buttonhole stitch so there was a lot to learn.

The model had paper covers but the second book will have board covers and they chose the design for the spine openings.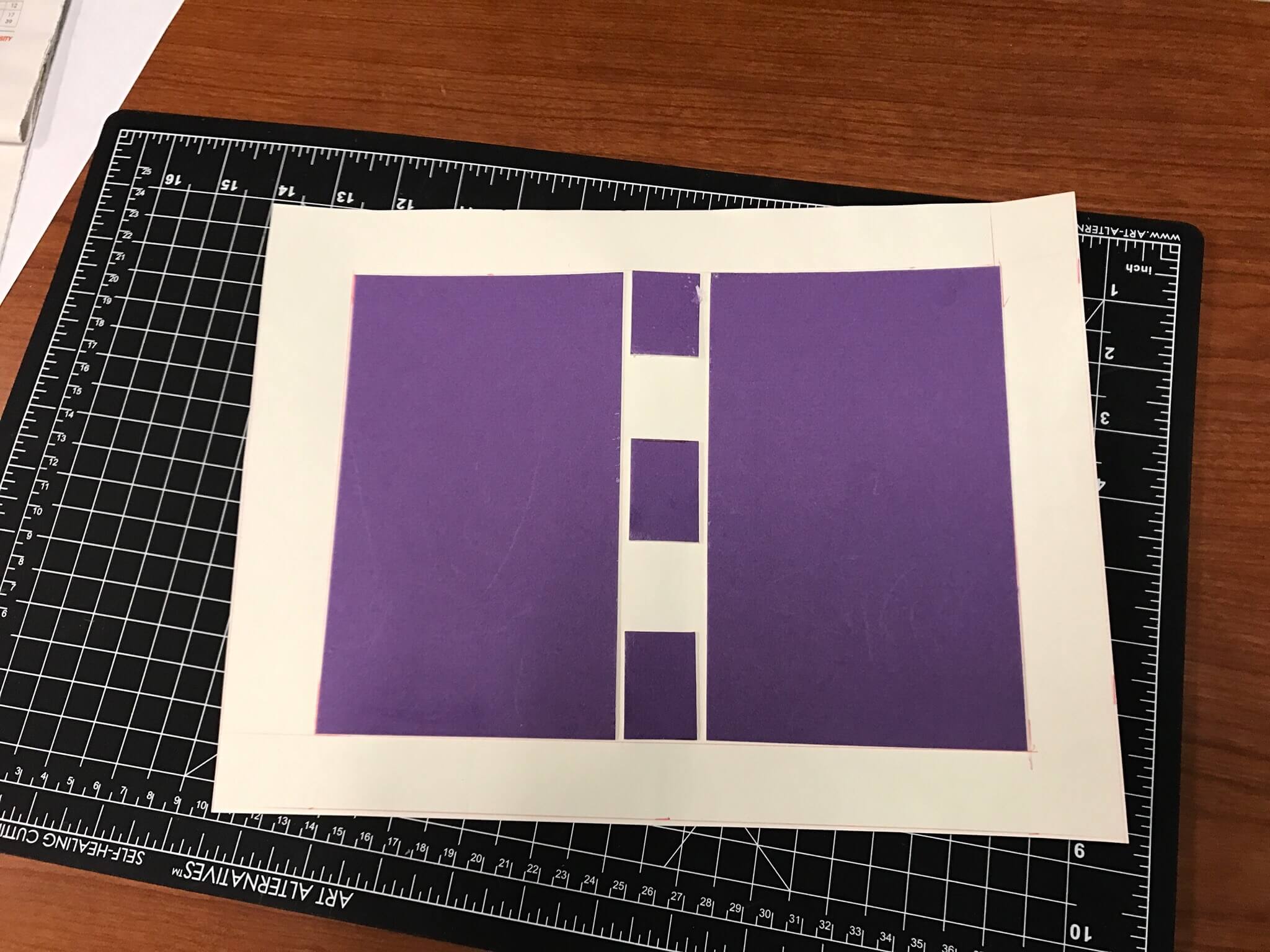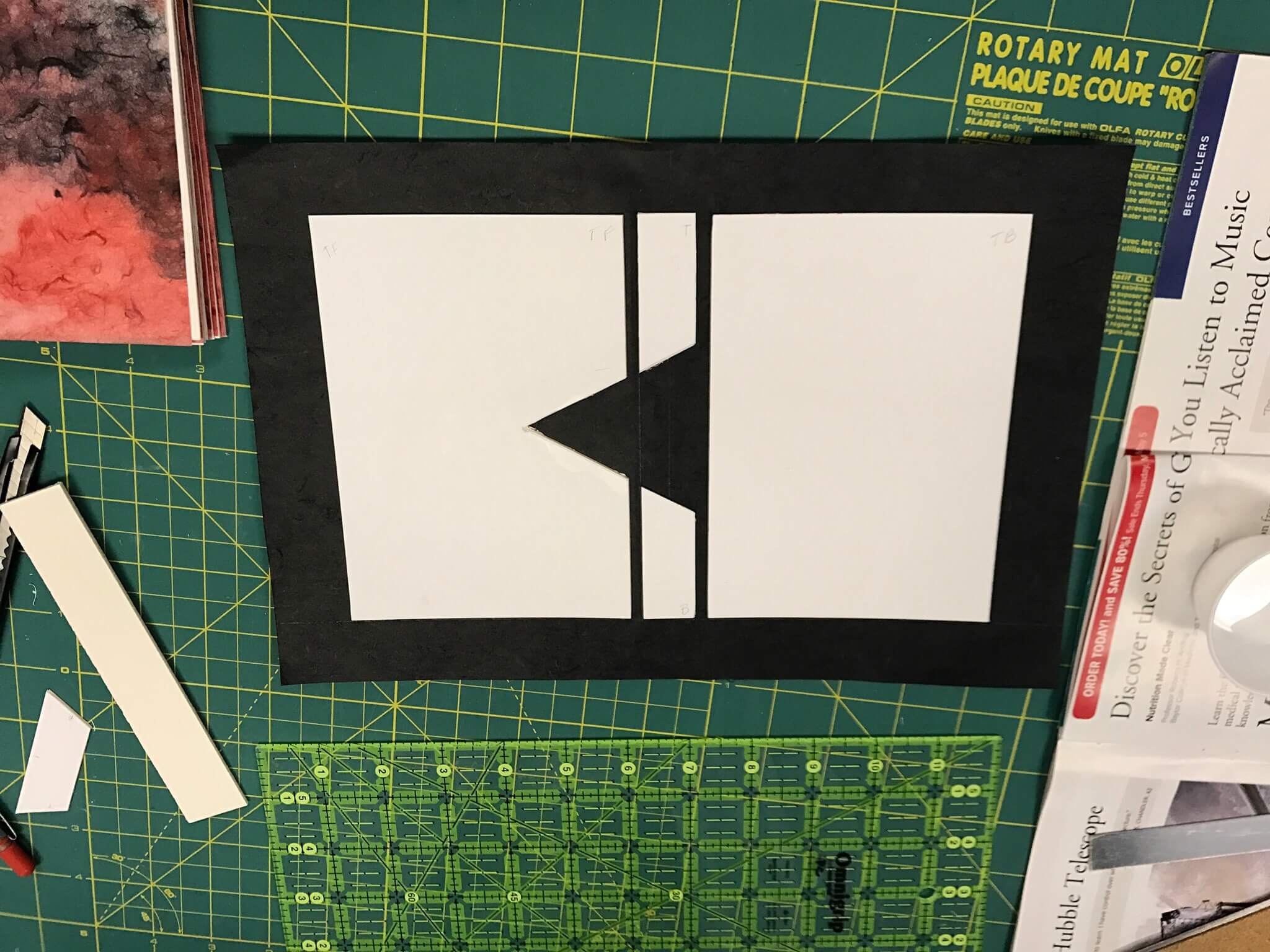 The following photos are a review of the start of the buttonhole stitch. (Ignore the slit in the spine as I will unpick the demo and do the final sewing through the slit)
1) Insert the needle and thread into the valley of the leftmost section. Pull the thread through leaving a tail of about 3 inches. Pull the thread straight up and wrap over the top of the section to the inside.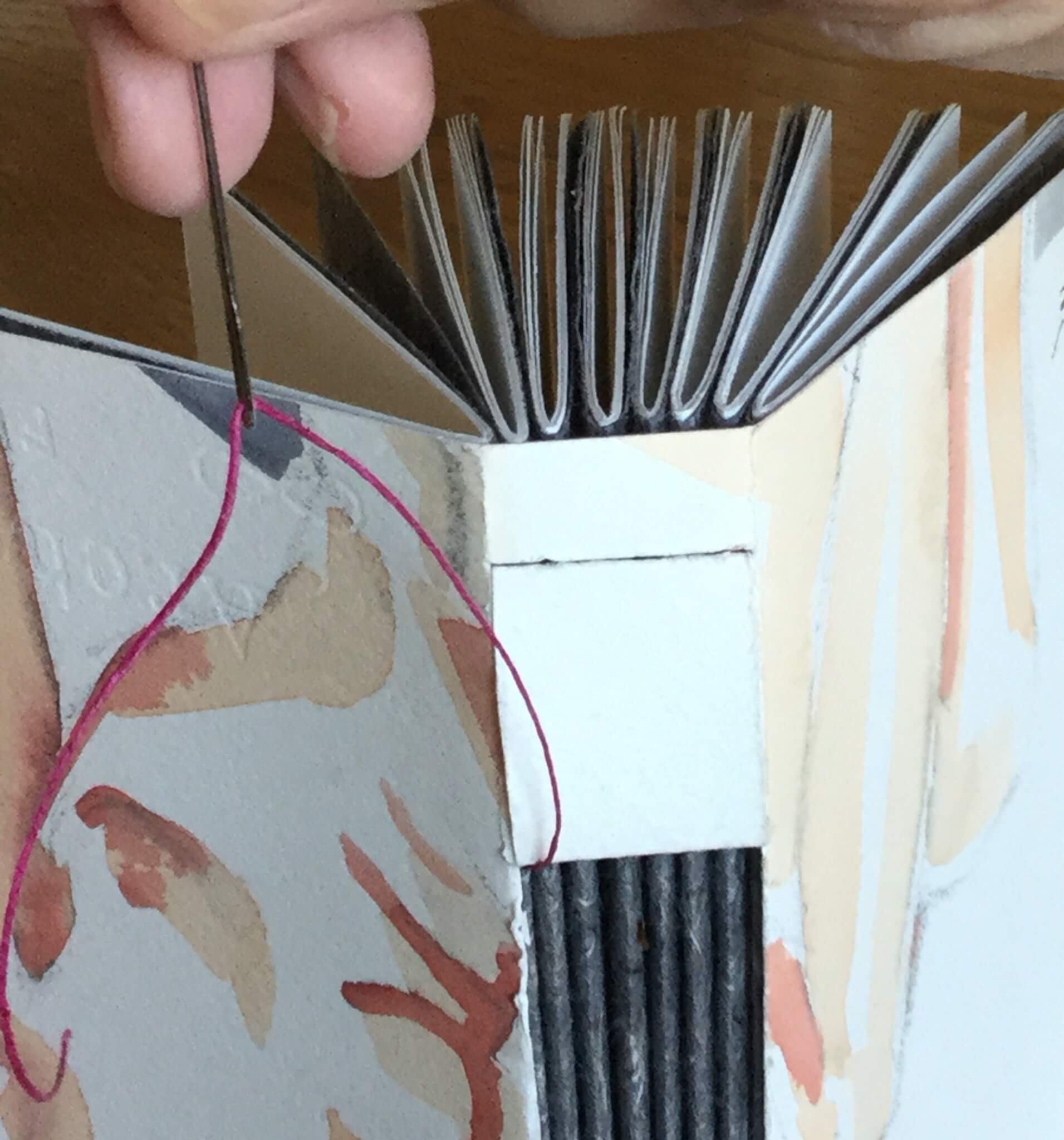 2) Tie off near the original hole and then enter that same hole with the needle and thread.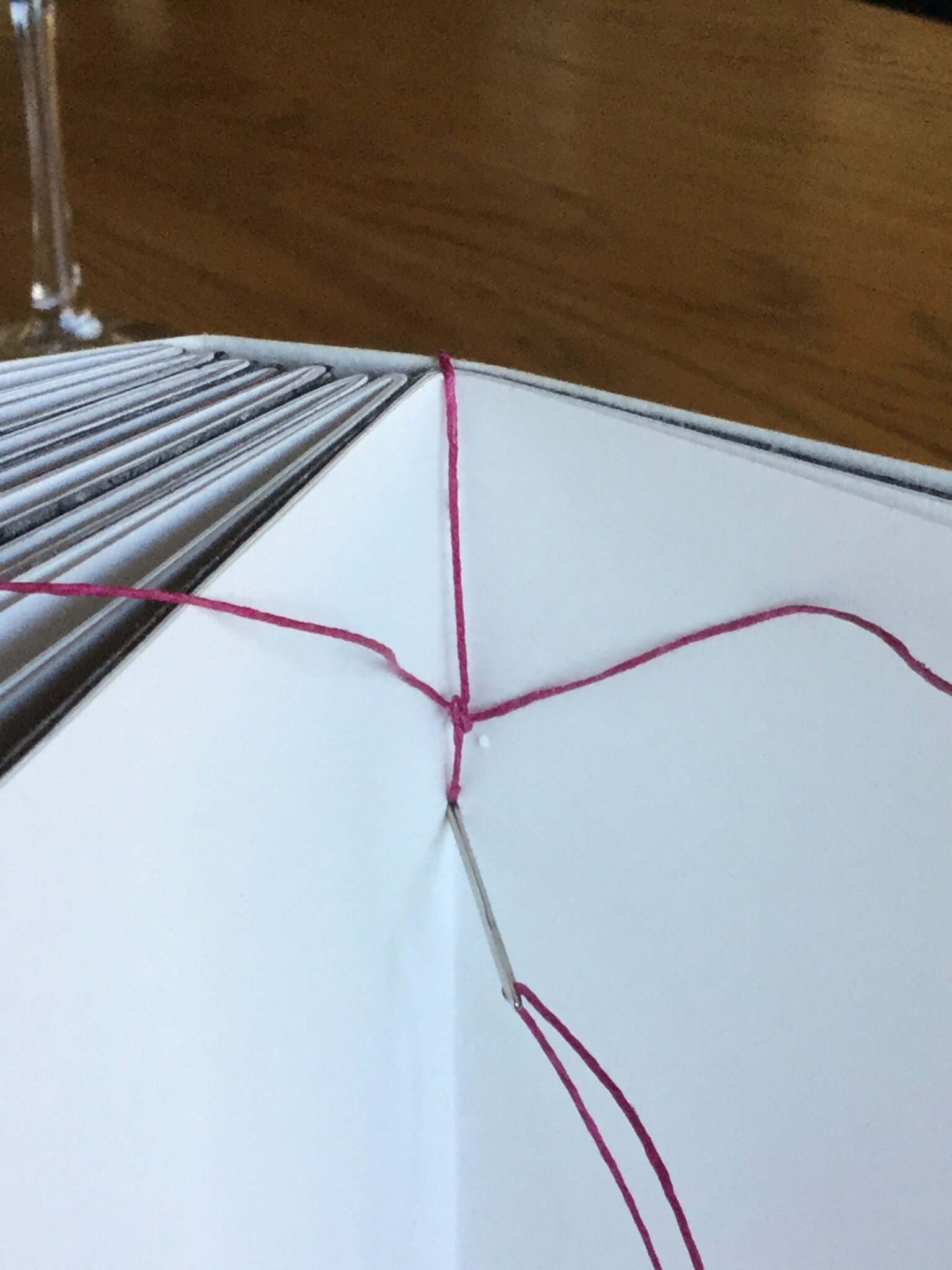 3) Pull the needle and thread through and pull the thread behind the first vertical stitch, right to left.

4) Pull the thread through and over to the next section on the right. Enter the hole.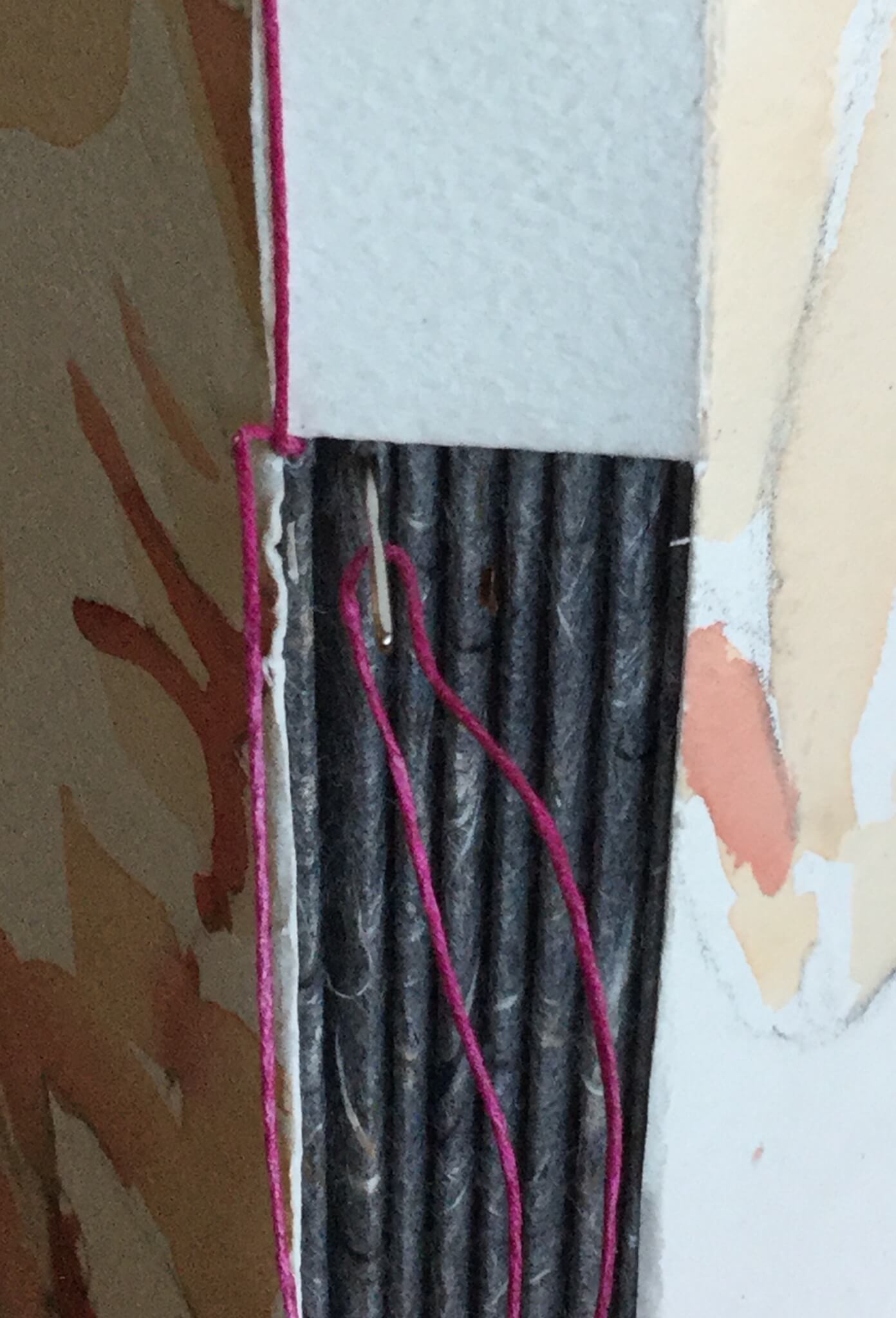 5) Pull the thread through leaving a bit of a loop in the thread exiting the first hole; come up underneath and through this loop and cross over the top of the thread before entering the next hole.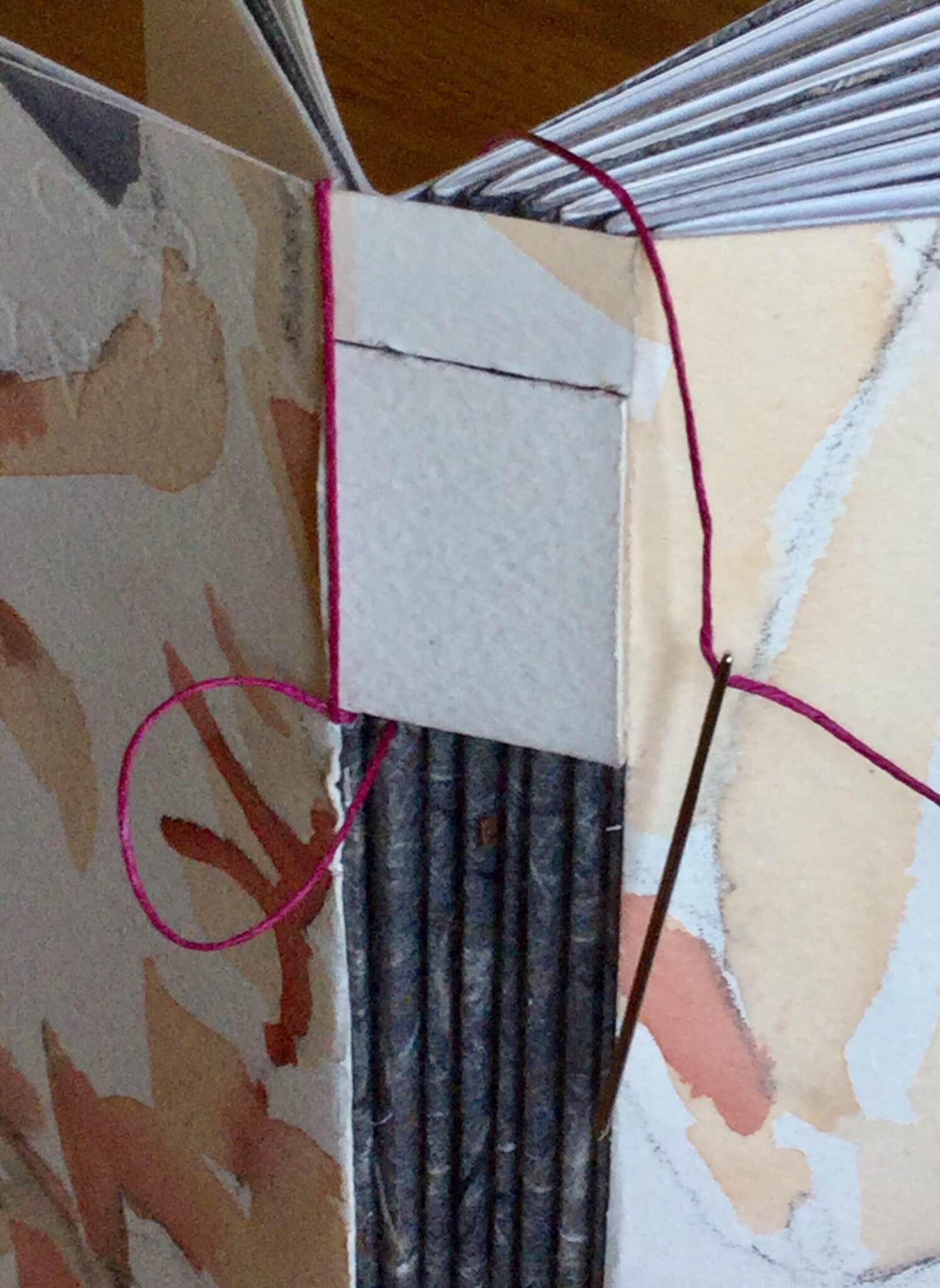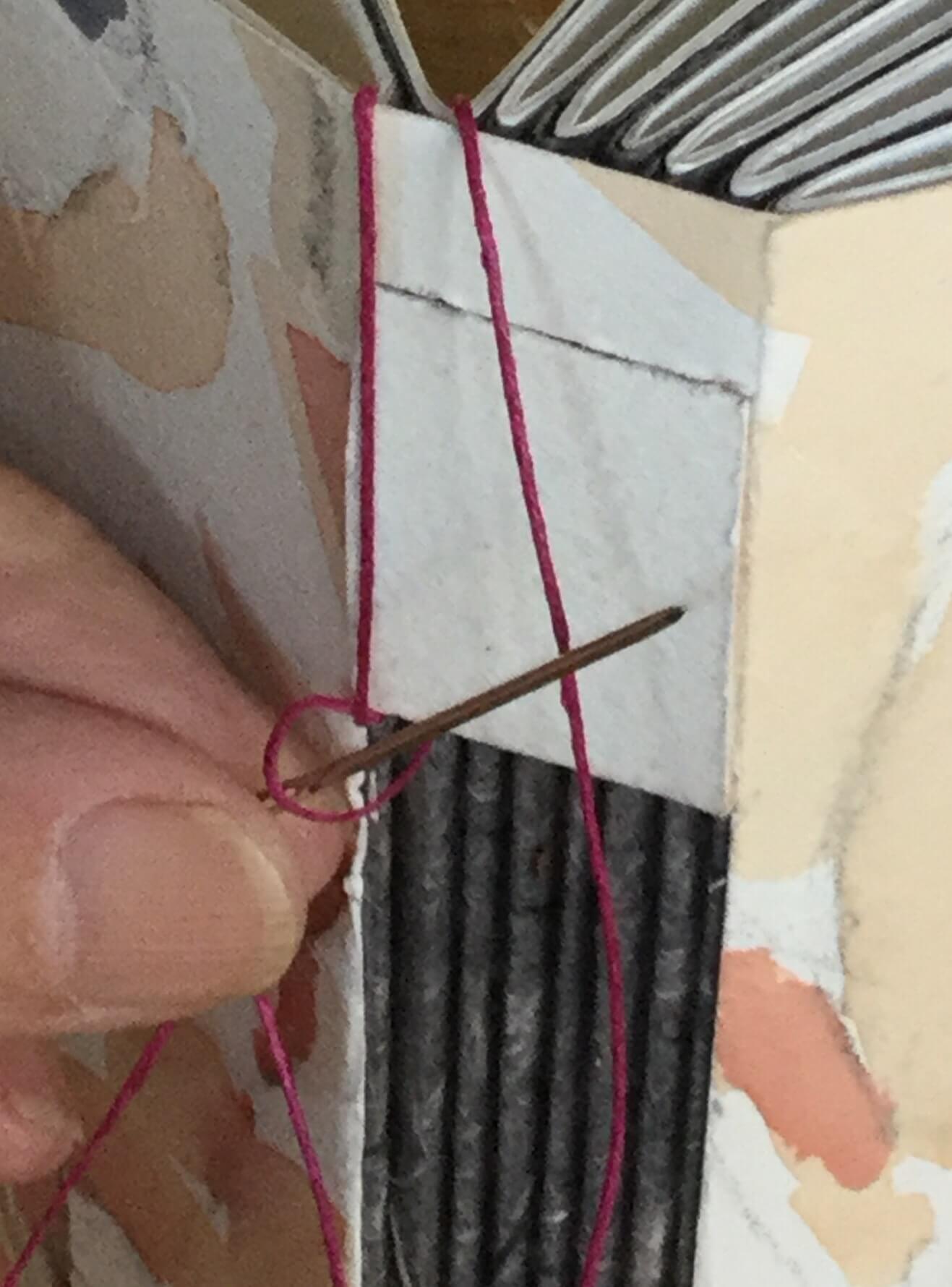 6) To finish off this stitch pull the loop snug before pulling the thread completely through the next hole in the next section to the right. Repeat these steps until the last section and after looping over the top of the last section re-enter the hole and tie off inside.
Hope this makes sense!