Bindings 4 Me
Posted on December 27, 2019 by Michele in Miscellaneous

I love making books with wooden covers and I have come to realize that the covers are just a good excuse to come up with interesting bindings. Of course, the book covers can be made of other things too. I just rearranged my books to highlight the bindings and walking by them every day has inspired me to begin another projects.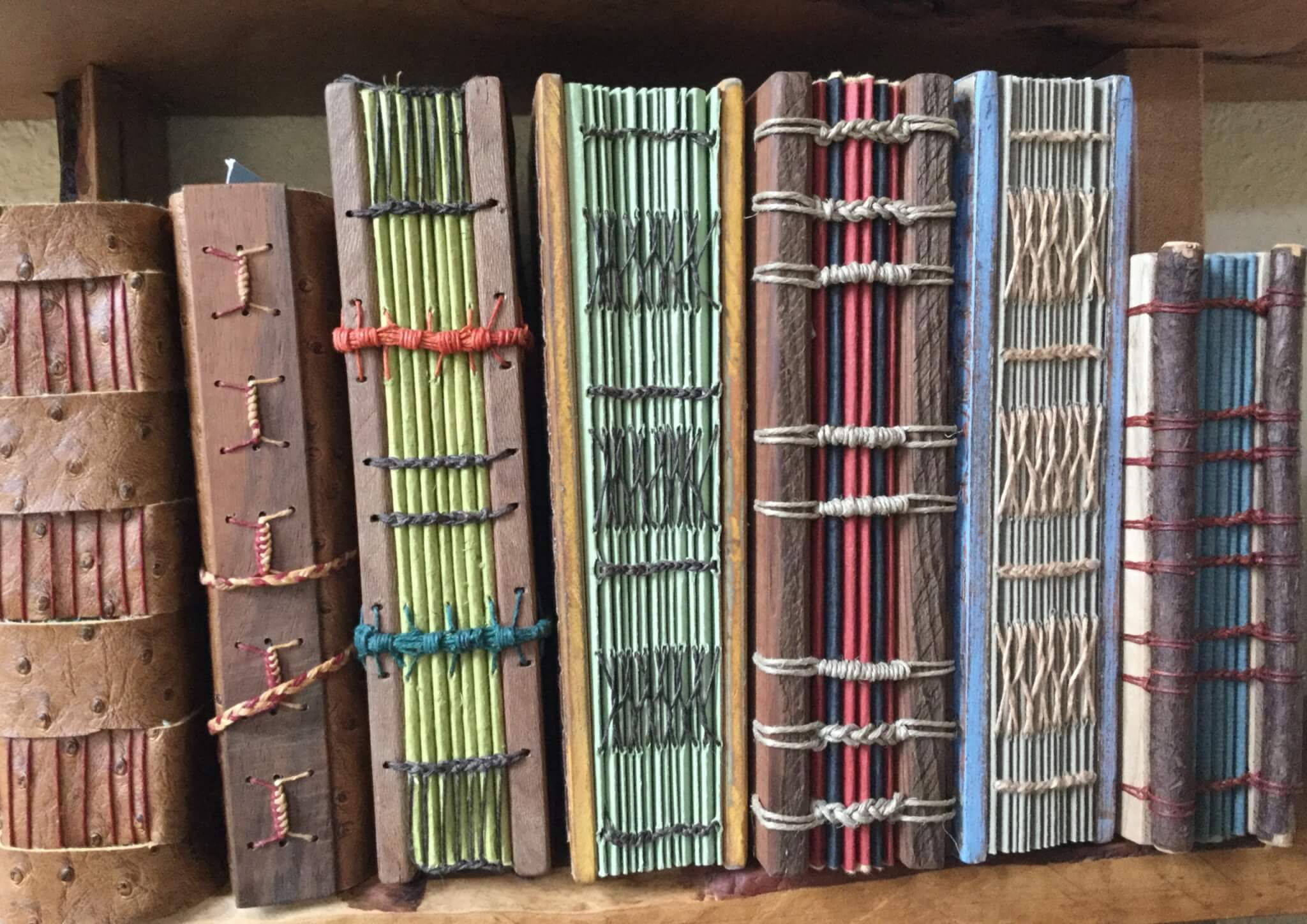 Bindings (L to R): Cross Structure; The Rope; Headbands, Coptic, Caterpillar; French Link; Double Needle Coptic, Soid Pack Raised Supports; French Link; Flitch, Coptic.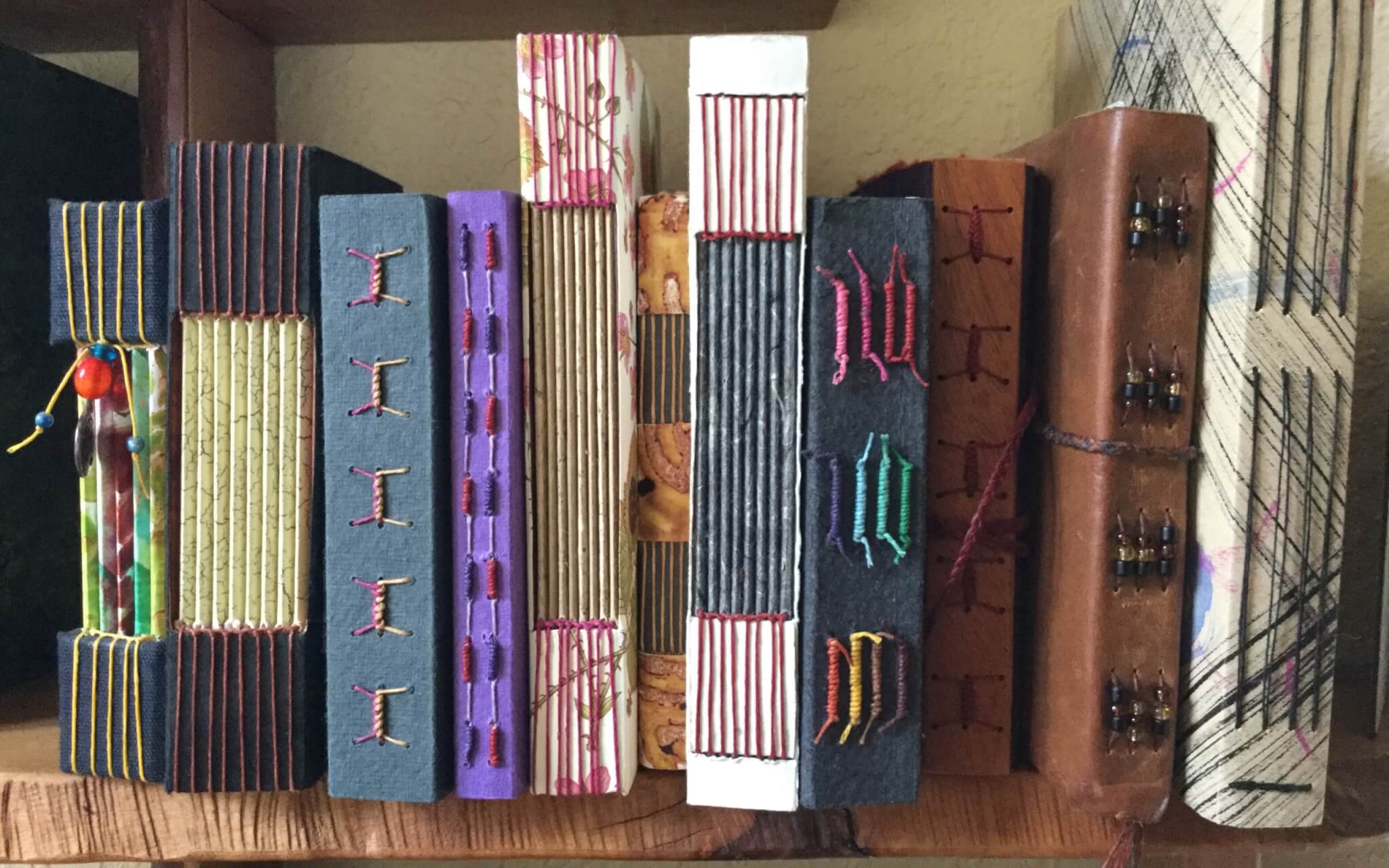 Bindings (L to R): Buttonhole, Buttonhole, The Rope, Tacket, Buttonhole, Cross Structure, Buttonhole, Tacket, The Rope, Long Stitch, Long Stitch. (Book on far left was purchased)
All of these book structures are non-adhesive and feel good in the hand. In the first collection the Flitch Book on the far right is my favorite way to introduce more wood on the spine; I have a large collection of these in my Wooden Books section. In the second collection one of my favorites is the leather book second from the right—used for sketching.