Airport Art Followup
Posted on July 22, 2017 by Michele in Exhibits, Sewn Spine

I've spent much of the last few weeks finishing four books for my recent exhibit at the Humboldt County Airport Gallery. While I had books that I could have put in the exhibit, it became clear to me that I wanted them all to involve wood. So, making the last books was a real stretch given the other things happening in my life at the moment. I didn't even have time to photograph them in my photo cube before taking them to the gallery! So what follows is a really informal photo session with four books that were my companions for several weeks.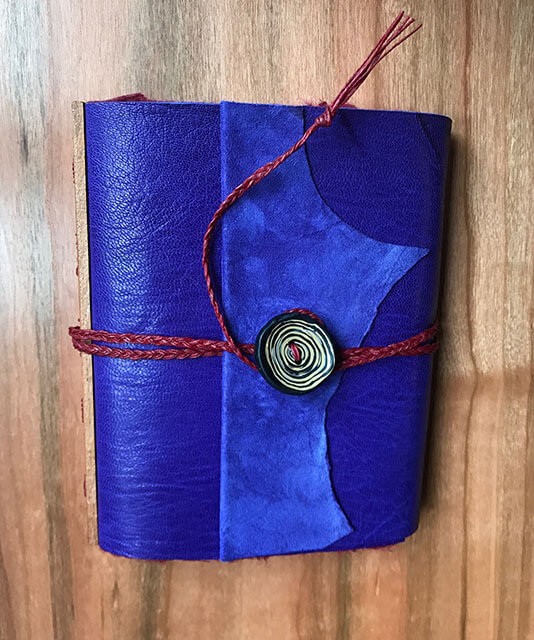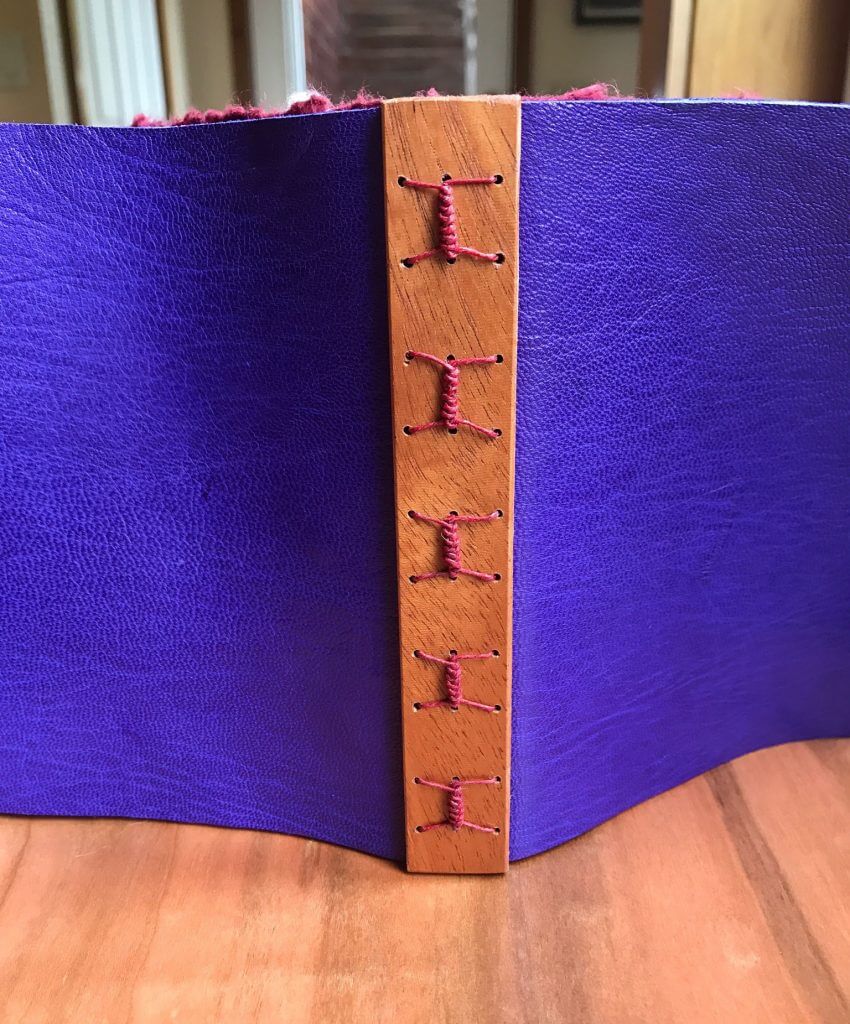 This book is a favorite because of it's construction and title: Margarete Finds Her BuJo is named after a dear friend who has been such an inspiration to me; she introduced me to Bullet Journals (BuJo) and her middle name is Margarete. I loved making this—the red handmade paper was chosen at the last minute and I absolutely love it. I used goat leather, mahogany for the spine, waxed Irish linen thread, and BFK printmaking paper for the three sections. I think the binding looks like barbed wire but it's called a rope binding.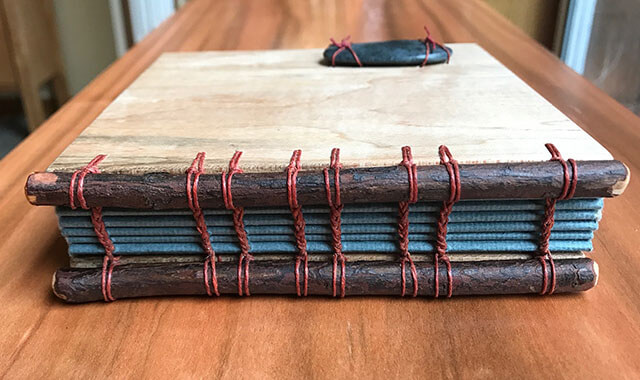 This book called Sticks and Stones uses spalted maple, redwood branches, local beach rock, waxed Irish linen thread, and Hahnemuhle Ingres paper for the sections.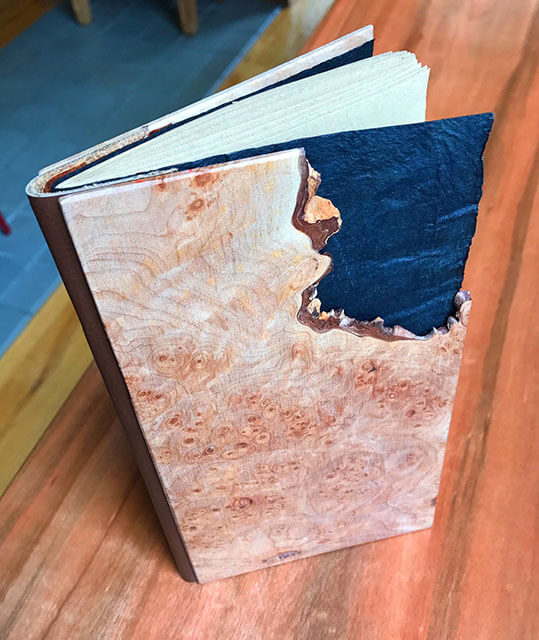 Burl Journal  is just that. It has a Bradel binding with leather and the cover paper is handmade flax paper from Cave Papers in Minnesota.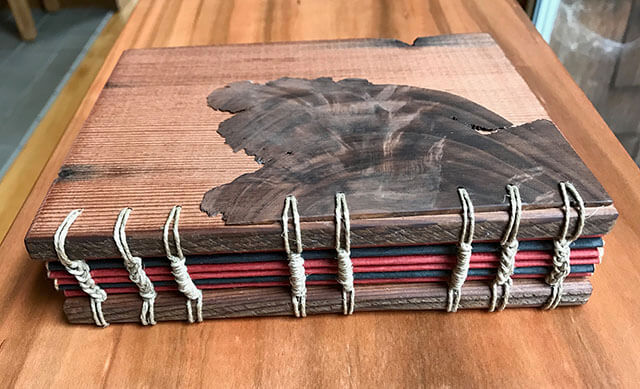 Barn Journal was created using old growth redwood (repurposed from a early 20th century carriage house) and walnut. Hahnemuhle Ingres papers were used for the sections and heavyweight linen thread for the binding. The binding came from Keith Smith's Exposed Spine Sewings, Volume III; two pairs of double needle Coptic stitches were sewn on the ends of the spine and serve as a pre-set tension sewing frame for the remaining four solid pack raised supports. I truly loved sewing this. This books is chunky, earthy, tactile, and filled with historical significance.
So now I need to take a break. I lie. I'm already working on a new structure on saw on the Internet. Thanks for visiting.