About the Artist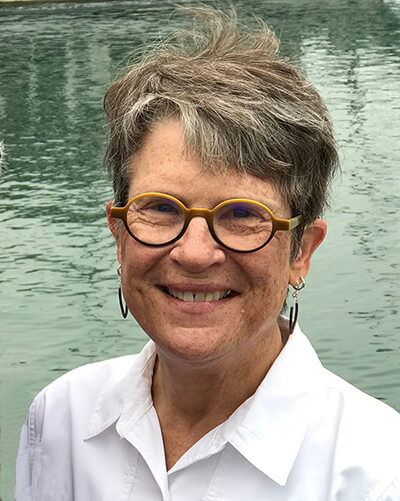 I have deep roots in Humboldt County, California. My Norwegian great-grandparents homesteaded in the Showers Pass area in 1890 and my Dutch great-grandparents were part of the Dutch colony that founded Fruitland in 1890. My life long fascination with history and place appear as subject matter in my books. I am a mathematician by training and this has served me well as I design and adapt book structures. Because I am drawn to medieval sewing techniques for binding books, utilize wooden covers, make book cloth, mix wheat pastes, and walnut ink, I sometimes imagine I have one foot firmly planted in the Middle Ages. I also produce woodblock prints, one of the oldest of printmaking techniques.
My books and boxes tend to be vessels that hold information about an area, a time in history, and the people who created its story. For the book construction I choose materials that give meaning and context for the book's purpose: local woods, twigs, maps, eco-dyed papers, pebbles, and bone. My books are in many private collections and in the Terry Tempest Williams Archive at Yale University.
I have received my training through guilds, workshops, and residencies: North Redwoods Book Arts Guild, San Diego Book Arts, San Francisco Center for the Book, Constellation Studios (Nebraska), Paper Book Intensive at Ox-Bow (Michigan), and the Newport Paper and Book Arts Festival (Oregon). I have also taken workshops with some of the great book artists of the world: Daniel Essig, Laura Wait, Julie Chen, Timothy Ely, Margo Klass, Hedi Kyle, Susan Collard, and Randi Parkhurst.
I teach book arts workshops for Osher Life Long Learning Institute at Humboldt University.